Newly Rebuilt Jersey Shore Towns Ravaged by Fire
A raging fire swept through Seaside Heights and Seaside Park, leaving devastation across the newly rebuilt Jersey Shore.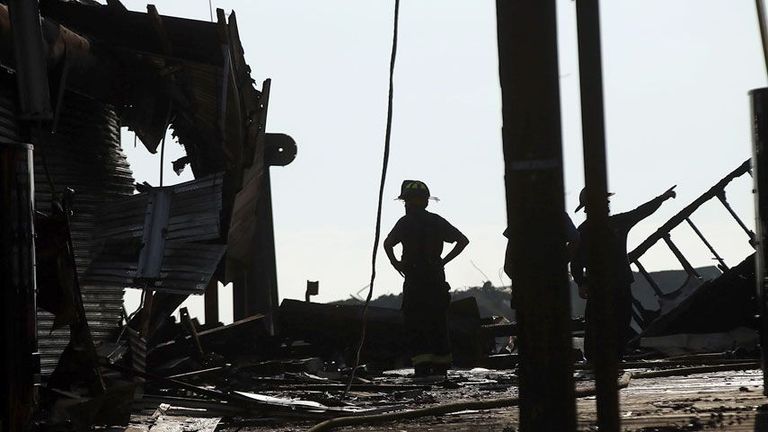 (Image credit: Getty)
Hurricane Sandy wreaked havoc across the Jersey Shore last November. Especially memorable was the damage to Seaside Heights' iconic Funtown Pier and Jet Star roller coaster. After making strides to recover since the storm, the boardwalk was dealt a devastating blow on Thursday when a raging fire swept through the boardwalk businesses of Seaside Heights and Seaside Park.
The blaze destroyed all 32 businesses on the Seaside Park portion of the boardwalk, borough Councilwoman Nancy Koury told The Associated Press. Reports have surfaced that the fire started at a custard shop. Authorities are still unsure of the fire's cause and are asking for the public to turn over any photos and videos that show the early stages of the blaze. New Jersey Gov. Chris Christie said that the investigation was a matter of course and "will likely take days," according to NBC News (opens in new tab).
"After all the effort, time, and resources that we've put in to help the folks at Seaside Park and Seaside Heights rebuild—to see this going on...it's just unthinkable," Christie said at a press conference Thursday night. "I know how I'm feeling. I can only imagine how the residents and business owners in this area are feeling. My heart goes out to them."