French Senate Votes to Ban "Hyper-Sexualized" Child Pageants
The French have had enough with child beauty pageants.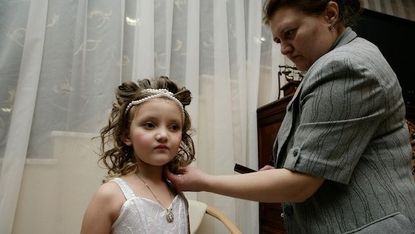 (Image credit: Archives)
While American audiences might take to shows like "Toddler in Tiaras," the same can't be said for the French. Earlier this week, the French Senate voted to ban beauty pageants for children under 16. The piece of legislation blamed such competitions for "hyper-sexualizing" minors.
The bill, which still faces a vote in the lower house of parliament, curtly states: "Organizing beauty competitions for children under 16 is banned." Targeted at parents and/or adults responsible for entering minors in such competitions, violators of the law could face two years in prison and up to 30,000 euros in fines.
According to the Associated Press (opens in new tab), "the amendment says it's aimed at protecting children from danger and being prematurely forced into roles of seduction that harm their development."