Government Shutdown Puts Domestic Violence Victims at Greater Risk
Check out how domestic violence victims are at greater risk due to the government shutdown.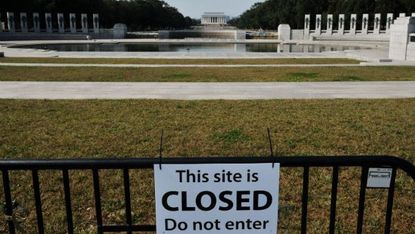 (Image credit: Courtesy of Getty)
Many social services and programs are being forced to suspend or cut back on services due to the government shutdown. Unfortunately, domestic violence victims are now being put at greater risk because, according to (opens in new tab)The Nation (opens in new tab), "At least 2,000 shelters nationwide rely on funds from the Family Violence Prevention Services Act, as well as the Violence Against Women Act and the Victims of Crime Act," and are among those who are not receiving government reimbursement for their employees or funding for their programs because of the shutdown.
Services at many shelters were already running on tight budgets after cuts in 2011 and 2012, which coincided with the uptick in domestic violence incidents. More than half of shelters reported that abuse grew more violent during the economic downturn, and 45 percent of women said they stayed with their abuser longer for economic reasons, according to data compiled by The Nation.