One Woman, One Brilliant Idea: Melissa Menke
Bringing affordable health care to slums in Nairobi, Kenya.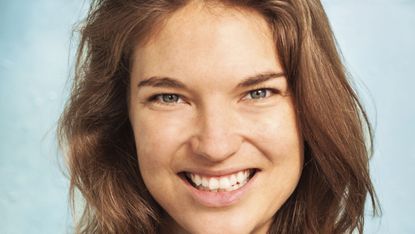 (Image credit: Courtesy of Subject)
Her inspiration:
In impoverished areas of Kenya, only 3 percent of health clinics offer basic amenities. On a trip to Nairobi in 2007, Virginia-born Menke, 28, was shocked to hear stories of locals enduring pain at home because the lines were too long at hospitals and the costs too high.
Her big idea:
Menke returned to Kenya in June 2012 to open Access Afya, a low-cost, high-tech clinic in the slums of Nairobi. The 12-by-15-foot space features an exam room, a lab, and a dispensary. Patients pay $1.25 for a consultation. (The average unskilled worker in Kenya earns about $56 per month.) "A lot of our clients didn't trust modern medicine up front," says Menke, who funded the clinic with grants and private donations. "Now they're not only willing to use it and pay for it, but they're bringing their families."
Results:
The first Afya (which means "health" in Swahili) clinic opened a year ago and has treated more than 700 patients. By the end of next year, Menke aims to open two more locations and reach as many as 6,000 patients. "We're proving that low-cost health care in the slums is possible and worthwhile," Menke says—the first step, she hopes, in inspiring change countrywide.