Finally: Notorious Revenge Porn King Arrested
A virtual sigh of relief for ex girlfriends everywhere.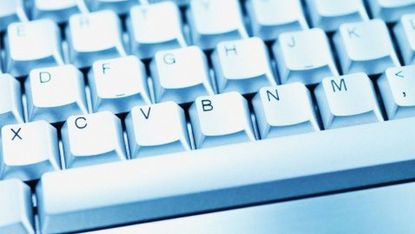 (Image credit: Getty Images)
Since 2009, revenge porn king, Hunter Moore, has been making people's lives hell by hacking into their email accounts and posting their revealing photos on his site, Is Anyone Up. Sometimes, vengeful exes would send Moore nude photos, as well. Moore would also include victims' personal information, including linking to their Facebook accounts.
Now, thankfully, Moore (27) of Woodland, California and partner Gary Evens (25) of Studio City, California were arrested by the FBI on Thursday, and face 15 federal counts, including conspiracy and aggravated identity theft, according to The LA Times (opens in new tab). If convicted, they could face up to five years of jail time. Previously, Moore was banned from Facebook for life for violating policy.
In 2012, Moore was dubbed "The Most Hated Man" on the internet by Rolling Stone (opens in new tab) while on XOJANE.com (opens in new tab), writer Charlotte Laws,recounted the horror of trying to get her daughter's stolen photographs off the site (opens in new tab). Laws was repeatably harassed by Moore's cult like following of shady fans, and received numerous death threats.
Recently, last October, California became the first state to ban revenge porn, making it a misdemeanor to post identifiable pictures of someone else without permission, according to CBS News (opens in new tab). The penalty is up to six months in jail and a $1,000 dollar fine.
Unfortunately, five years doesn't seem like enough time for Moore. If there was a law based on moral character, against evil people, Moore would be in jail for life. Until then, protect yourself by changing passwords and security questions.
More from Marie Claire:
How Does The Texas Abortion Debate Affect Women In Texas? We Asked an Expert (opens in new tab)

Woman Wins Historical Tennis Match, Gets Asked Sexist Interview Question (opens in new tab)
Time Magazine's Yawwwn-Worthy Yet Questionable Magazine Cover (opens in new tab)
Help Up Use Social Media to Redefine Beauty (opens in new tab)