Revenge Porn King Out On Bail
At least he has nice parents.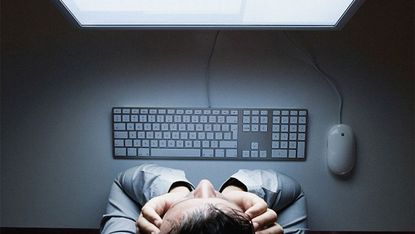 (Image credit: Getty Images)
Last week, there was a collective sigh of relief when we learned that the "internet's most hated man," revenge porn king mogul, Hunter Moore, was arrested. He was accused of hacking into email accounts for nude photographs, and posting them on his now defunct website. Vengeful exes also sent in nude photographs to the site. Now, Moore is free on a $100,000 bond and released into the custody of his parents, who also signed the bond, according to CNN. He is set to appear in court again on February 7 and is not allowed to use a computer and is ordered to shut down all social media sites (his Twitter is still active).
Although lives were ruined and victims were repeatably harassed by Moore's creepy following, Moore insisted that it was the victims' own fault for taking the photographs. In 2012, Moore spoke with Dr. Drew about the site, and was confronted by a woman who called in, whose personal topless photos turned up on Moore's site. Moore responded with this gem: "I don't know how you can point your finger at me," Moore responded." You took the picture. I mean, I've been justifying this in my head for over a year and a half of the site. But at the end of the day, it started with you. You took these pictures."
Pleasant.
At least his parents still care enough about him to sign his bond.
More from Marie Claire:
How Does The Texas Abortion Debate Affect Women In Texas? We Asked an Expert
Woman Wins Historical Tennis Match, Gets Asked Sexist Interview Question
Time Magazine's Yawwwn-Worthy Yet Questionable Magazine Cover