Freedom Fighter: Sarah Shourd
Sarah Shourd survived 410 days in solitary confinement in an Iranian prison. How did she make it? She talks to Marie Claire about what got her through.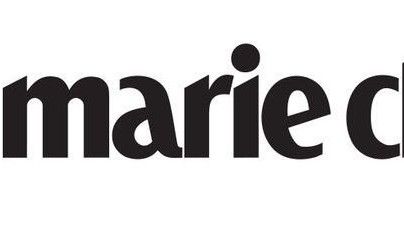 (Image credit: Marie Caire)
Marie Claire Newsletter
Celebrity news, beauty, fashion advice, and fascinating features, delivered straight to your inbox!
Thank you for signing up to Marie Claire. You will receive a verification email shortly.
There was a problem. Please refresh the page and try again.
In July 2009, Sarah Shourd, her now-husband Shane Bauer, and their friend Josh Fattal were hiking in Iraq when they unintentionally crossed the border into Iran, where they were arrested for espionage. In A Sliver of Light: Three Americans Imprisoned in Iran (Houghton Mifflin Harcourt), out this month, they detail their experience. Bauer and Fattal were freed in 2011. Since her release for humanitarian reasons in 2010, Shourd, 35, has become a writer, advocate, and activist and here discusses her life in and out of Evin prison in northwestern Tehran.
Marie Claire: How did you come up with the title?

Sarah Shourd: We decided on A Sliver of Light because it's a universal experience for prisoners. The small amount of light that sneaks into your cell, either under the door or through the window—even if the window is covered in bars and perforated metal like mine was—becomes extremely important to prisoners. It's how you track time and organize your day. Also, for anyone held in a hostage situation, there's a sliver of light that helps you orient yourself when your blindfolded, as we often were. That light can be the only thing that can penetrate your isolation and connect you to the outside world. There's also the metaphorical dimension of it. Even in the darkest times, we knew that the nature of our detention was political, and that most likely we would eventually get out.
MC: You were in solitary for 410 days while Shane and Josh shared a cell. What did that do to your psyche?

SS: Conditions are everything when you're a prisoner. Whether or not you have five minutes of sunlight can make the difference between a day where you fall into a deep depression or are able to constructively get through the day. The best way I've found to describe what happened in prolonged isolation is you start to feel like you're shrinking. Your imagination is dulled, your emotions muted—you start to feel like a plant or a machine.
MC: How did you get through the days?

SS: Time is your enemy. People talk about killing time—there's no more literal way to express how you get through the days in prison. I spent a lot of time singing every song I ever could remember and then I made up the lyrics that I didn't know. I did a lot of yoga and exercise—three or four hours at a time. Solitary confinement is so deadening. All you have are four white walls. The first three or four months, we experienced what we called reruns of our lives. You go through every detail, every memory—even the bad memories are precious. Your life becomes this idealized, far-away thing. It's almost like someone else's life that you're reliving and remembering.
MC: You are a rape survivor. How did that affect your emotional state?

SS: My past trauma greatly increased my fear and anxiety. I was always listening for sounds, and for months I couldn't sleep, gripping the top of the toilet lid I had pried off for fear that someone would come in and sexually assault me. The reality of being completely helpless, total loss of bodily autonomy, and always being viewed by male guards is completely terrifying for rape survivors like myself.
MC: You write that in many ways Evin prison brought out the best in you. What are you referring to?

SS: On the outside, everything from our jobs to how we dress to the cars we drive are the ways we construct our identity. In prison all of that is stripped away. All you have is your personality and your values. There's something about that that often brings out the best in people. If you can preserve your core humanity, the solidarity between prisoners can be unbelievably strong. When we were allowed to see each other in half-hour sessions in the prison courtyard, we always made decisions not to benefit us as individuals, but as a unit.
MC: Like going on hunger strikes together when they kept you apart?

SS: That was one of the most blatant forms of resistance. But anything empowering is a form of resistance. We would share everything. Josh, at some point, got a new T-shirt. I admired it, and the next day he gave it to me. Once my interrogator gave me a piece of coffee-flavored candy, and I saved it for three weeks until I was allowed to see Shane and Josh and share it with them. Everything means more if you can share it with someone else. If anything, that's what isolation taught me: it's impossible to have a meaningful life without relationships.
MC: In the book you write that the most challenging part of free life has been choosing which parts of prison you want to take away and which parts you need to leave behind. Have you been able to do that?

SS: I don't want to forget what it feels like to be a prisoner, mostly because I'm committed to being an advocate for prisoner rights, particularly against the use of prolonged solitary confinement, in our country. The U.S. is the biggest offender in the world with up to 80,000 people on any given day in solitary. The UN says anything over 15 days can cause permanent damage and constitute torture yet we regularly hold people in isolation for years and even decades. Studies show that after a few days your brain waves shift toward delirium or stupor. When I finally got books, there were days when I would read the same line again and again until I would get so overwhelmed with frustration I would throw the book against the wall and pace my cell compulsively for hours. I want to help bring their stories out, to make their suffering visible. But I also don't want to walk around in a box. If you're not committed to undoing the psychological and physical trauma, you can easily walk around in your own prison for the rest of your life.
MC: There was a lot of publicity surrounding Shane proposing to you in prison with a ring he made out of thread, which he writes about in the book.

SS: I had been planning on asking Shane to marry me as soon as we got out. I thought, What better thing to do the moment we're free than to ask him to spend the rest of his life with me. But he beat me to it.
MC: What is the greatest misconception of the Middle East?

SS: People who have never lived there can't fully grasp the world of difference between these old dictatorial regimes and the people. The younger generation gives me a lot of hope—they're overflowing with indignation at their governments. They've shown that they're willing to fight and die for more open societies. With the recent nuclear deal [Iran will freeze its nuclear program in exchange for the temporary easing of economic sanctions], much credit has been given to the US and Iranian governments, but the Iranian people are the ones who have been pressuring their government, facing political imprisonment and even death for decades. Political will is finally catching up with the will of the people. The Iranian people deserve the credit for any kind of opening on the side of their government, and the American people deserve credit because of the incredibly strong response against plans to bomb Syria in retaliation for chemical weapons. The combination of those two things shows there's been a shift, and it's an exciting thing.
MC: Have you been back to the Middle East?

SS: Shane and I are planning to go in April or May. We lived in Yarmouk, the Palestinian camp in Damascus, which has seen some of the bloodiest battles between government forces and the Free Syrian Army. All of our friends from Yarmouk are refugees now in Jordan and outside of Beirut, and that's where we plan to go.
MC: What would you be doing now if you hadn't been imprisoned?

SS: In a lot of ways losing everything and not knowing if I was ever going to get it back has motivated me to live my dream. I'm not saying I didn't value it before, but you really cannot value life enough.
A condensed version of this interview ran in the March issue of Marie Claire.
Celebrity news, beauty, fashion advice, and fascinating features, delivered straight to your inbox!
Riza Cruz is an editor and writer based in New York.