10 Women You Need To Watch This Election Day
Marie Claires top picks for women to watch this election day.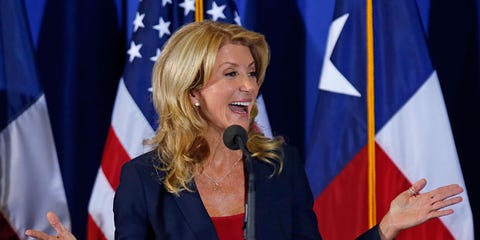 While the nation isn't in the midst of an every-four-years uproar to decide our next commander in chief, that doesn't mean that the midterm elections aren't worth paying attention to. Especially this year, where it's become increasingly clear that the desire (and need) to win female votes stretches across party lines. While the issues these women support vary, just like their political affiliation and their past experiences in public office, one thing remains constant: they're just the sort of strong female candidates America has been waiting for. Some have had unconventional pre-political paths. Others are fighting to keep their seats. A few are challenging incumbents who have voted against pro-female legislation in the past. A couple even have the potential to challenge the norms in their respective offices. Whatever their back story, they are candidates you'll want to pay attention to. Below, Marie Claire's picks for women to watch this election day.
This content is created and maintained by a third party, and imported onto this page to help users provide their email addresses. You may be able to find more information about this and similar content at piano.io