The "Wonderful Weirdness" of Female Sexuality
Sitting down with Dr. Wednesday Martin, author of Untrue: Why Nearly Everything We Believe About Women, Lust, and Infidelity Is Wrong and How the New Science Can Set Us Free.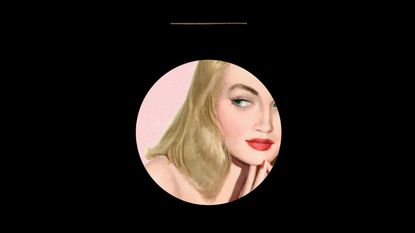 (Image credit: Getty Images)
Here's a fun fact: The concept of monogamy is a relatively new one. Evolutionarily, the idea of sexual exclusivity and monogamy emerged around 10,000 years ago. Before then, raising offspring was done by multi-member groups, rather than a monogamous heterosexual pair—and that is what led to the endurance of humankind.
So anyone who says that women are less likely to cheat, less libidinous, and less sexually adventurous than men is buying into the (more recent) patriarchal idea of female sexuality. Women seek pleasure just as often as men do, if not more. Women have the feeling of lust and want to explore their sexual identities. Women are people, just like men are people. That's not a hot take or a new concept.
It's just that, well, it hasn't been socially acceptable to acknowledge that fact. Because of the patriarchal history of research (read: men did most of the research, so most research revolves around men), there isn't a ton of data out there on women and their livelihoods, including their sexuality. But with her new book, UNTRUE: Why Nearly Everything We Believe About Women, Lust, and Infidelity Is Wrong and How the New Science Can Set Us Free, Wednesday Martin, Ph.D., is striving to break through the cultural narratives that have structured these public beliefs—and she's got the latest science on her side.
I sat down with Dr. Martin, who can best be described as Samantha from Sex and the City meets Jane Goodall, to discuss female infidelity, female sexual autonomy, the racial dynamics in non-monogamy and polyamory, and the female erectile network. Seriously. That's a thing.
Women's Bodies Respond to Just About Everything
Anyone who's ever had a single partner knows that how much you want to have sex with that person ebbs and flows. Plenty of data exists that says long-term relationships are hard on desire, and female desire in particular. Untrue explains that desire isn't just a blanket concept. There are multiple "desire styles," says Dr. Martin, but the most common ones are "spontaneous desire," whereby sexual desire is more like an appetite, happening upon us at will; and "responsive desire," a tendency to feel sexually excited after erotic stimulation rather than in anticipation of it. Dr. Martin references the work of sexologist Meredith Chivers, Ph.D., who conducted a study to try to understand what leads men and women to have sexual physical responses. In Dr. Chivers' study, participants looked at pornography while wearing plethysmographs—or, instruments that monitor blood flow to the participants' genitalia—to observe what stimuli their bodies responded to.
Hint: For women, it's pretty much everything.
Heterosexual women's bodies responded to men having sex with men, women having sex with women, men and women having oral sex…all of it. They even had physical responses to watching bonobos—not the clothing company, the primates—banging it out. Straight men, on the other hand, were more predictable; their strongest reactions correlated with their reported sexual attractions, and the bonobos did nothing for them. Boring.
As Dr. Martin describes it, "it isn't just that women have a broader sexual menu. It was [also] assumed that men would report higher levels of arousal," but what Chivers and others believe is that when we measure desire the right way, when we don't just measure 'spontaneous desire,' but when we measure 'triggered and responsive desire,' women's desire is every bit strong as men's desire, women's libidos are every bit as strong as men's libidos."
If you've ever found yourself wanting to have sex in front of a mirror, it's linked to your sexual needs. For some women, seeing themselves desired by others is a turn-on. Untrue cites a study called "It's Not You, It's Me: Exploring Erotic Self Focus" by Marta Meana and Evan Fertel about "female self-focus," or deriving sexual arousal from your own sexiness as much as one does from their partners. In other words, self-love. Meana asked a group of men and women if they'd want to have sex with themselves. The women, almost across the board, gave enthusiastic yeses, whereas the men were confused by the entire notion of the question.
In 2003, Britney Spears said, "I love myself, it's not a sin." Little did we know how true that really was. Women get off on seeing themselves desired by other people. The focus is on themselves and the way their partner makes them feel. Female arousal can hinge on a woman's erotic relationship with herself, which can be a good thing or a bad thing, depending on her own self-image.
Dr. Martin pulls out a fluorescent pink plastic model of the female erectile system, showing me exactly what we don't know about the anatomy of female sexuality—and it's unlike anything I've ever seen before. The clitoris is much bigger than you'd think, has more nerve endings than the penis, and is much more sensitive. Unlike the penis, which has a biological function, the clitoris is the only organ devoted entirely to pleasure. We've only just started the endeavor of exploring the clitoris as a medical protocol; it was only in 2005 that Helen O'Connell discovered the female pleasure system after extensive research. We didn't get our first 3D model of the clitoris until 2016. An early edition of Gray's Anatomy deleted any evidence of the clitoris and pubic hair in the female vagina. I was horrified to learn this. This is sexism at work.
Autonomy, Beyoncé, and the Female Body
"If you don't have sexual autonomy, what autonomy do you really have?" Dr. Martin is asking a hypothetical that does, in fact, demand answers that she's trying to achieve in Untrue. We are in the middle of what Dr. Martin calls "The Great Correction," in which the sciences (social and medical), media, and culture, are all intersecting to bring up the topic of female sexuality and female autonomy. We're now studying the way women desire and how female arousal works. We're depicting female sexuality in pop culture in a more frank and unapologetic manner than ever before. At the time of this interview, Dr. Martin was playing Beyoncé's Lemonade album, a fearless expression of a black woman's freedom.
I ask Dr. Martin about the struggles that women of color, particularly black women, have when it comes to expressing sexuality. "Sexual autonomy—it's not that it's the most important thing to have, it's that it tells us the most," she says.
RELATED STORIES
Women of color have always had sexually politicized bodies, scrutinized and punished under the guise of 'social control.' An overt expression of female sexuality by a black woman can be viewed as hyper-aggressive, or to put it simply, 'asking for it.' Black women are often to blame for the attacks on their own bodies, going all the way back to the era of slavery. During slavery, black women did not own their own bodies, and in modern day, asserting your body as your own as a black woman can feel like an act of rebellion. Think of how refreshing it was when Cardi B emerged on the scene, unapologetic and honest, or when Beyoncé talked about riding her "surfboard."
To Dr. Martin, "our attitude towards black women's autonomy and women's sexual autonomy tells us everything we need to know about autonomy." Essentially, the best marker we have for female sexual autonomy in this country is how comfortable we are with black women's autonomy and sexuality. We can see this in how attitudes are beginning to shift, in how it is portrayed, as well as how prolific the portrayals are, especially in the media. "If a black woman is being sexually autonomous, she's pushing all the buttons of a culture that might say it believes in sexual autonomy—but does it really?"
Monogamy—Is Everything We Know About It, Er, False?
In Untrue, Dr. Martin talks with women who felt that infidelity was not only acceptable, but actually the only way to stay in their relationship at hand; not looking for a new husband or a boy-toy, but just wanting great sex and not being able to get that from their relationship. Instead of ending a good thing, they chose to seek it elsewhere. "Women cheat for many reasons, or refuse sexual exclusivity for many reasons. Being in a sexless or sexually unsatisfying partnership, not wanting to end that, is one of them," Martin shares. The book explores the multitudes of paths women took—including 'throuples;' opening up the relationship to other partners; or just straight-up cheating. Martin cites the work of Dr. Alicia Walker, the sex researcher and sociologist who discovered that women often use infidelity as a "work around strategy" to get sex in a sexless marriage or partnership that is otherwise satisfying for them and that they don't want to leave.

We talked about the stigma of infidelity, and the bias of female infidelity vs. male infidelity. When we've had several men in the Oval Office, for instance, who have been less than honorable in their marriages, why is it a moral failure for women to commit infidelity?
Because we've been trained by society to believe it, despite the statistics that show otherwise. Infidelity is slightly more common in women ages 19–29 than men in that age range, though there's no significant difference in male and female rates of fidelity until after their forties. The rate at which men cheat hasn't increased since 1990. Meanwhile, women are cheating 40 percent more often. "Every sexual scandal simply enhances the man's masculinity, which comes from a script that says men are more naturally sexually adventurous and needy than women are," explains Dr. Martin. "The new social sciences and biological science is saying if anybody has a robust sexual appetite, it's women, who evolved to want variety and novelty. It's women who evolved that, for eons, promiscuity was a really great sexual and reproductive strategy." The more partners a woman had, the more likely she was to get some high-quality sperm, thereby increasing the chances at heterozygosity—a good match between the egg and the sperm that fertilized it, resulting in a healthier baby. Not only that, but non-monogamy had non-procreative benefits, too—recruiting males to their social group meant there was more potential caregivers for the baby, and more protection.
If you find yourself bored with your partner, don't assume you're not interested in sex, period. One study notes that, after 2–3 years in a monogamous relationship, men's libidos plateau while women's take a sharp decline. You likely need something more, something different, more variety in your sex life, not no sex at all. In the United States, women appear to be the leaders of the polyamory movement, and many therapists and other experts report women are often the ones making the suggestion to open up their marriages or explore consensual non-monogamy, experts say.

If you're worried at all about your own personal sexual proclivities being a little off the beaten path, don't be. Dr. Martin insists that this isn't an unordinary sentiment. "Women can stop feeling weird that they are interested in having sex with someone other than their primary partner."

We have to take the stigma away from the "wonderful weirdness" of female sexuality, as Dr. Martin calls it, and allow ourselves to explore it. "Along with life, liberty, and the pursuit of happiness, the sexual double standard is one of our country's foundational concepts."
Before I leave, Dr. Martin and I chit-chat, mostly me praising her apartment, but she leaves me with a question I've never been asked before, and probably won't be asked again: "Do you want a clitoris before you go?"
Of course I do. I have a ton of exploring of the female erectile system to get started on.
This article has been updated.
Amanda Mitchell is a writer and podcaster with bylines at Marie Claire, OprahMag, Allure, Byrdie, Stylecaster, Bon Appetit, and more. Her work exists at the apex of beauty, pop culture, and absurdity. A human Funfetti cake, she watches too much television, and her favorite season is awards season. You can read more of her work at amandaelizabethmitchell.com or follow her on Instagram and Twitter @lochnessmanda.