I Tried Having an Orgasm a Day for a Month—and It Totally Changed My Sex Life
The perks were INSANE.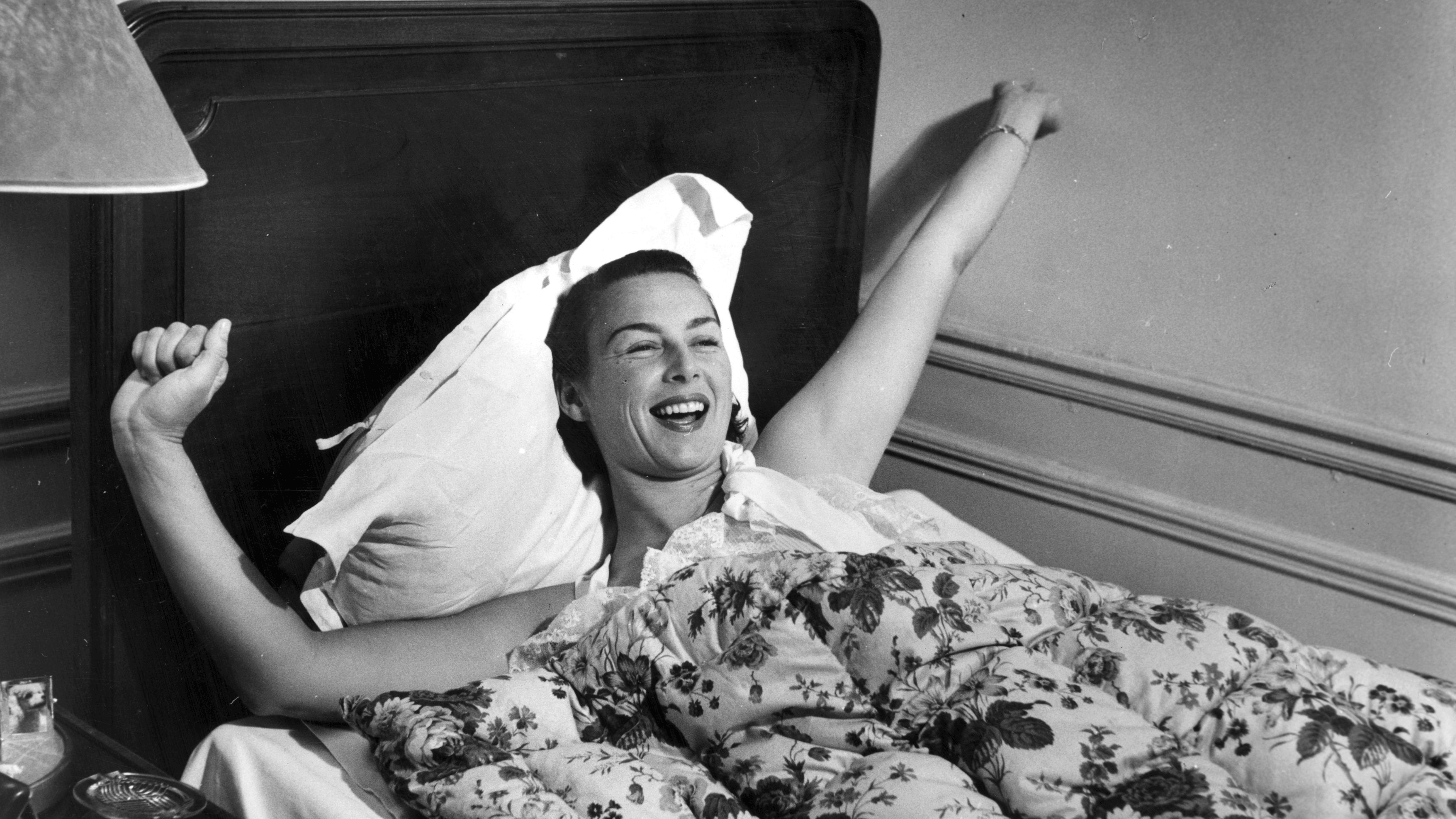 (Image credit: Getty)
When it comes to health and wellness trends and gimmicks, I consider myself a professional lab rat on board with anything short of amputating a limb. I've allowed acupuncturists to jab needles into my forehead, let a "strawberry lipo" laser penetrate 13 millimeters into my abdomen to melt fat, and had my vagina tightened with a laser. And yet, I've somehow managed to neglect trying the easiest, most satisfying, and healthy (not to mention totally free!) experiment known to women (and men): giving myself one orgasm a day—just enough to help keep vaginal atrophy away (hurray!).
Let's talk facts first. An orgasm is, of course, that explosive, blissful moment when all of your sexual stars align and the vagina contracts in intensely pleasurable waves. But it's so much more than that. Orgasms release a powerhouse of hormones that include oxytocin, testosterone, and estrogen, says Dr. Rachel Carlton Abrams, author of Bodywise: Discovering Your Body's Intelligence for Lifelong Health and Healing. They're the best medicine imaginable to keep your hormones in balance, reduce anxiety, improve your sex life, and promote a more restful sleep, thanks to serotonin released during orgasm. Hell, they might even make you a kinder, gentler person who will one day celebrate her 99th birthday while scaling the Himalayas (we can dream, right)?
"Having an orgasm every day will make you feel happier," says Astroglide TTC health adviser Dr. Draion M. Burch. "Orgasms release dopamine, which makes you feel great. Daily orgasms can lower your stress levels, which will positively impact your well-being in more than one way (they bring down cortisol levels, lower weight, increase fertility, etc). When you orgasm, your heart rate increases, which helps strengthen your heart and lower your blood pressure. Daily orgasms can lead to a longer life. Not to mention, they also boost your immune system."
Since only one-quarter of women experience orgasm through sexual intercourse alone, this bears repeating: Unless you have a partner with boundless amounts of energy and time to bring you to orgasm each day, you will need to take matters into your own hands. Literally. Masturbation isn't optional—it's the yellow brick road.
I'm a wife and mother of two children under 5 who works from home. None of these roles lend themselves to dropping everything you're doing at 3 in the afternoon, saying, "Fuck it," and taking cover in a locked bedroom for 20 minutes with a Rabbit vibrator. Not to mention, I don't own a vibrator. At 13, I discovered everything I needed to achieve orgasm solo—my right hand, clitoral stimulation, and five to 10 minutes alone (yes, I've timed it).
Given my situation, the first challenge I experienced when trying to have one orgasm a day was that I had to make it happen after the kids went to bed at 8 p.m. No matter how tired I felt or whether I would have rather been binge-watching Mr. Robot and nursing a glass of Kahlúa, I faithfully stuck to my schedule. Little did I know this would serve as one of the most valuable lessons I learned this month: the brain is your no. 1 obstacle in achieving an orgasm—and your most important ally. Unless you are experiencing hormonal changes as the result of taking certain medications, breastfeeding, menopause, or illness, your body will fall right in line—but creating a mental slideshow of sexual images is kind of like boot camp training.
The first change I noticed after masturbating on the reg: my ability to summon sexy thoughts became automatic after about a week. That one fantasy I have that involves my husband and an office desk (I'll let you fill in the blanks) swelled over time to include props and even a few new characters. The more I focused on those series of images, the more I opened myself up to including other tantalizing subplots. Before I knew it, I had about 10 sexy scenarios from which to choose before settling in and shooting for an orgasm.
I learned that my menstrual cycle affected both the intensity of my orgasm and how long it took to achieve one. The orgasm that made me want to climb the walls the most was one I had the night before I got my period. The ascent to it took about 15 minutes and required a lot of start and stop so as not to overburden the clitoris with too much friction, but the beautifully explosive orgasmic release was, I swear, 25 seconds long and well worth the wait. My sweet, but quietest, orgasms happened in the first three days after my period ended. And, contrary to what I predicted would happen, the orgasms I experienced during ovulation were easier to achieve (two to three minutes from start to finish) and totally lovely—I'm not complaining—but not mind-shatteringly so.
But, oh, the health and wellness benefits. Take these with a grain salt and keep in mind that I exercise regularly, meditate, and eat well, but I still have to give credit where I think it's due. I did not experience one millisecond of menstrual cramping the month I got myself off daily—a rarity—nor did I have one sleepless night. No matter what stress I encountered that day, it melted away the second I experienced orgasm. In fact, I was able to channel my anger one night into one of the most pleasurable orgasms I had this month, thus proving angry solo sex is a thing.
But what about your partner, you may be asking. Is he missing out? Not at all—in fact, from sending him texts seconds after achieving orgasm alone and inviting him to join me to attacking him in his office on a random Tuesday at midnight, my husband benefited from my experiment tenfold.
However, I was afraid at first to tell my husband that I was masturbating once a day because I thought he'd wonder why I felt the need to do this if we were still having sex. But what I found was that having an orgasm on my own only made me feel more ready to have sex with him—like, minutes after. I found myself not wanting as much foreplay because I had already taken care of warming myself up—I just wanted to get to the main event. In a way, I was a lot more "all business" about sex after masturbating. My husband never complains about foreplay, but if I'm being honest, he seemed pretty damn happy to have a wife who jumped on him more often and was just ... ready. The most wonderful thing about the female orgasm is that they don't knock you out (ahem, men); rather, they rev you up for more.
Since I was taking care of my own sexual needs and learning even more ways to get myself off, my body rewarded me by making me crave more sex and connection, and, as result, making myself feel more sexual. Sex became a thing I expected, and not a thing my husband and I both wanted but were sometimes too drained to experience. And frequent orgasms have now gone from an experiment to a health, wellness, and relationship necessity.
Now that the experiment is over, it's definitely difficult to make myself orgasm once a day (I was a little relieved I could take a night off). And that's OK. Now, I'm masturbating more than I was before—about four times a week—and I'm finding that's just enough to remind me that I should make being sexual a priority because it simply makes me feel happier and more relaxed.
Of course, sticking to any daily task can be tough. But, hey, it's a resolution that's way easier to keep than giving up junk food.
Follow Marie Claire on Facebook for the latest celeb news, beauty tips, fascinating reads, livestream video, and more.
From: Redbook
Celebrity news, beauty, fashion advice, and fascinating features, delivered straight to your inbox!