Ray Kluun Played the Field While His Wife Was Dying, Then Wrote a Novel About It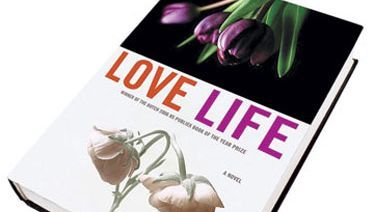 (Image credit: J. Muckle)
Infidelity is one thing. Sleeping around when your spouse has two years to live is another. Just ask Ray Kluun, a Dutch marketing strategist-cum-novelist who did just that while his wife, Judith, was dying of breast cancer in 2001. His novelized account, Love Life, is already a 600,000-copies-strong best-seller in Holland. It comes out here this month. The book is a raw, honest look at the darker corners of the human heart, but also, Kluun would argue, "a controversial 21st-century fairy tale."
MC: You call this a love story, but over the course of the book, the main character — based on you — repeatedly cheats on his wife. Explain?
RK: I loved my wife very much, and, on one hand, I was the ideal partner. I quit my job, went to all the chemotherapies, did everything I could to be there. Psychologists say when people give all their love and energy to a partner with cancer, they escape into a weakness they already have. So workaholics will work 80 hours a week, others will use alcohol or drugs. What I used to think of as an innocent thing — having sex with someone else once a year or so — became an obsession.
MC: Cheating is a little more serious than getting drunk...
RK: I'm not trying to excuse my actions, but people sometimes do strange things when they're under pressure.
MC: Do you have any regrets?
RK: No. I told my first wife everything in our last weeks together. She understood, and I was able to be there for her. I'm very thankful for the honesty and love that we shared.
MC: You're now married to one of your former flings. How's that working out?
RK: We're more realistic and very open about our feelings. I've learned that you shouldn't hide your deepest feelings from your partner.
MC: Your book is a best-seller in the Netherlands, where people are generally open-minded. Are you worried about the reaction it will get in the U.S.?
RK: Cities like New York and L.A. aren't that different from here. But I'm not sure the book will be very popular in Alabama.
Click here to purchase Love Life by Ray Kluun.
Celebrity news, beauty, fashion advice, and fascinating features, delivered straight to your inbox!