Can a Man and Woman Really Be Just Friends?
The "When Harry Met Sally" question finally gets answered.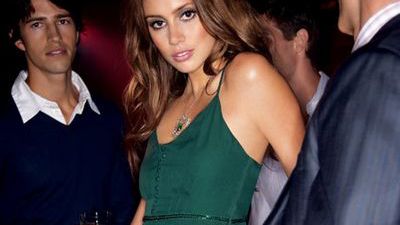 (Image credit: Chris Militscher)
Absolutely! Men and women can be friends. Having said that, it's usually because they're at different stages in their lives or there are practicalities – including marriage and living too far away from each other –- that stand in the way of romantic involvement.
Often, when men and women are friends, they've already had a relationship and diffused the sexual energy they used to generate. The romance is over, but they have a history and sense of ease with each other that they want to maintain.
Sometimes, they've worked closely together, met each other through family members, or known each other since childhood. Whatever the circumstances, the familiarity and certain common denominators make them feel like brother and sister. They can be themselves with each other. They don't feel any pressure to put on airs, impress, or to look their best all the time.
And then of course there are friends who simply have different sexual orientations.
People question whether men and women can really be friends because, for the most part, men aren't looking to add more women to their friendship roster any more than women are looking to add more men to theirs. Everyone is looking for his or her one and only. But until they find him or her, lots of people are enjoying the newest category of friendship, most commonly known as friends with benefits. You're not just friends because you're having sex. You feel comfortable together and have a good sexual connection, but you don't have all the other ingredients to make it the love of your life.
If you have an opposite sex friend that you love to hang out with, one of you may want to keep the option open for a sexual connection, if not right now, then perhaps some time in the future. Most mixed sex friendships start out as friends with possibilities, and that's why they're so tricky. Your friendly flirtation, witty banter, and mutual admiration keep the undercurrent of sexual tension flowing. The possibilities are spicy and open ended, even when you know that, at this point, there's no way you're going to take it further because you're already involved with someone else, or he is.
Food for Thought: If you're in an exclusive relationship, and you don't want to introduce your new friend to your mate, you gotta ask yourself, "Is this just a friendship?" Or, "Is he a friend with possibilities?"
Because friendship is based on mutual attraction -- you like each other – and on compatibility -- it's fun to spend time together, the potential for romance is ripe. Attraction and compatibility are the building blocks for close relationships, so the bridge from friendship to romance is already built. The big question is when, if ever, it will be crossed.
A lot of people think their friendship could be more, but are afraid to take the chance to find out. They don't want to risk or lose the good things they have together, so they keep the status quo and the fantasy alive. But sometimes, the truth is so blatant that you both have to admit you're falling in love. In "When Harry Met Sally", they eventually became so stuck on each other that they always had to share the nitty gritty details of their lives. They had a heart-to-heart bond that can become the crazy glue of lasting love. And remember that when they first met, they didn't even like each other! Many times, for lots of couples it's anything but love at first sight.
The bond between friends is forged with acceptance, understanding, respect, trust, and caring – which are, in fact, the same ingredients in the recipe for love. The only thing missing is sexual chemistry. And while everyone thinks that chemistry and attraction must be there from the start, that's a myth. For many friends, it's a tender moment, a gesture of affection, or a thoughtful action that kindles the flame and takes them across the bridge. Suddenly, they feel cared about, supported, and loved in a way that makes them feel special and unique. Just like Harry and Sally, they realize they're in love and want to always be together.
So, the bottom line is that men and women can be friends, but the bridge to romance – and the possibility of crossing it - almost always exists.
Dr. Jane Greer, Marriage and Family Therapist NYC author, How Could You Do This To Me? Learning To Trust After Betrayal. Host - "Doctor On Call" radio show at HealthyLife.net
When Harry Met Sally - Collector's Edition DVD will be released on January 15th.
Celebrity news, beauty, fashion advice, and fascinating features, delivered straight to your inbox!