State-Sponsored Romance
Facing a flat birthrate and a leap in the marriage age, the Singapore government amps up its matchmaking program.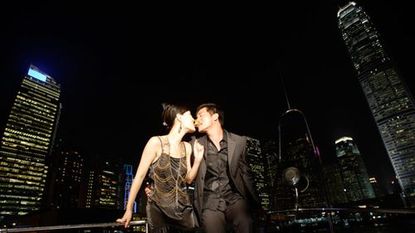 (Image credit: Corbis Photography)
Marie Claire Newsletter
Celebrity news, beauty, fashion advice, and fascinating features, delivered straight to your inbox!
Thank you for signing up to Marie Claire. You will receive a verification email shortly.
There was a problem. Please refresh the page and try again.
While the idea of asking Uncle Sam to set you up may seem like the final act of a desperate single, in Singapore, the mixing of love and state is de rigueur: In the last 25 years, the country's two official matchmaking agencies have 186,000 marriages to their credit. But with a birthrate that's flat, after two decades of decline, and the average age of marriage steadily rising (for women, it jumped from 24.6 in 1985 to 27.6 in 2007; for men, it rose from 27.4 to 30.2), the government is hoping to do even better. So in January, it announced that it would merge its agencies: the Social Development Units (or SDU, which Singaporeans often jokingly refer to as "Single, Desperate, and Ugly") for the college educated and the Social Development Service for everyone else. The goal: to offer a bigger dating pool to citizens looking for an official hookup.
Most experts credit Singapore's rising marriage age to the fact that more young people are focusing on their careers in the wealthy, business-driven Southeast Asian city-state. But finding a mate is still a mission for many — like Wai Cheong Ho, a 32-year-old engineer who signed up with SDU after having problems meeting women. "After a decade of pondering, seeking, and waiting, I decided to take the active approach," he says. The agency offers functions like speed-dating and sports classes, but programs can also skew to the offbeat, as with "Love Is in the Aisles," co-organized with grocer Carrefour, which brought members together to flirt while they shopped.
With 90,000 members in the two agencies, it seems young Singaporeans are happy to play along. "One must seek the correct pool of people with the same ideals of someday getting to settle down and start a family," Ho says, "before all your passion runs out."
Celebrity news, beauty, fashion advice, and fascinating features, delivered straight to your inbox!