4 Things the Movies Taught Me About Love
Charlyne Yi, writer and star of Paper Heart, a mockumentary costarring her real-life beau, Michael Cera, shares some defining movie moments.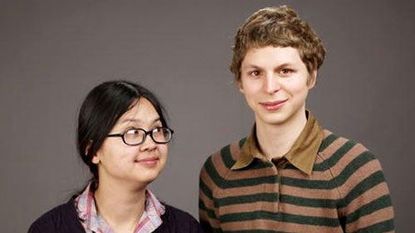 (Image credit: Matt Carr)
1. Dog Day Afternoon (1975). Love will make you do crazy things, including stroll into a bank with a shotgun in a flower box so you can get dough for your lover's sex-change operation. Spoiler alert! Too late? Sorry.
2. The Little Mermaid (1989). I learned from Prince Eric that there really are plenty of fish in the sea, even though his is also half-woman. Get it? Because Ariel is a mermaid?! Ahaha...
3. Twins (1988). The movie stars Danny DeVito and Arnold Schwarzenegger as twins. I was split in two when I realized they weren't twins in real life. It was the first time I ever had my heart broken.
4. Rover Dangerfield (1991). A dog version of Rodney Dangerfield learns that sometimes in love, you don't get no respect! And that love is dangerous, baby. Toughen up. Dress nice. Maybe try a red tie. Broads love that shit.