The 20 Best Luxury Sex Toys of 2023
Add some opulence to your me-time.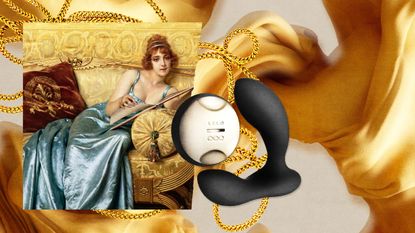 (Image credit: Brittany Holloway-Brown)
Marie Claire Newsletter
Celebrity news, beauty, fashion advice, and fascinating features, delivered straight to your inbox!
Thank you for signing up to Marie Claire. You will receive a verification email shortly.
There was a problem. Please refresh the page and try again.
I don't know about you, but I'm down to make just about every facet of my life luxurious. From having a well-decorated apartment to owning a long-lasting capsule wardrobe, the older I've gotten, the more passionate I've become about investing in a few high-quality items rather than a litany of low-cost disposable ones. For this reason, I was delighted when I discovered that my love for all things luxe translated into sex toys as well. But before I delved into the world of luxury sex toys, I reached out to certified sex educator Javay Frye-Nekrasova, who happily answered all my burning questions about her favorite luxe toy options, whether these toys are worth the money, and what exactly makes luxury sex toys so luxurious.
First and foremost, Frye-Nekrasova explains that "a luxury sex toy is a high-end sex toy that lasts a long time and typically offers great pleasure. What makes a sex toy luxurious is the materials used to create it." But this doesn't mean that your sex toys need to be solid gold or diamond-encrusted to be considered luxurious. In fact, she says, "Luxury sex toys tend to be made of the best materials for the body, such as medical-grade silicone."
Futhermore, a sex toy might be considered luxurious if it features unique or complex technology. Frye-Nekrasova adds that luxury options "usually have more power if they vibrate or have other motorized functions, like dual motors and capabilities to control them separately."
And what about the world of intricate fantasy dildos and 18 karat gold cock rings that cost the same as a year of university tuition? "Some luxury sex toys are just for show," explains Frye-Nekrasova, "meaning they are impractical or not safe or pleasurable, it's more so about the look rather than what it can do."
If you're planning on incorporating a luxury sex toy into your pleasure repertoire—whether it be for solo time or for partner play—read on for our expert tips and picks for the best luxury sex toys money can buy.
Why a Luxury Toy?
Why buy a luxury sex toy when you can settle for a cheaper option? In my opinion, you should never settle if you can help it—especially when it comes to buying an item that will be touching such sensitive parts of your body—and Frye-Nekrasova agrees. "Someone would buy a luxury sex toy for various reasons," she says, such as "to spoil themselves, [or] because they want something that is good for their body— something that will last a long time or a toy that does more than just the basic vibration."
She goes on to emphasize the quality of the materials and features on luxury options. "Luxury sex toys are absolutely worth it because they are made with better materials and last longer than something you may get cheaper," she points out. "They also tend to have more features that you explore different stimulations to find what you truly enjoy and find pleasurable."
And while she admits that when it comes to choosing between luxury or budget options, "the biggest difference is going to be the price point," she argues that, "Luxury costs, but in the end it is worth it because higher price point products tend to have a much longer life, regardless of if they are used every day, multiple times a day, for hours on end." Thus, if you're looking for your new go-to sex toy and enjoy using toys every day or even a few times a week, a luxury option might be your best bet.
Finding a Luxury Sex Toy
Worried that you won't be able to find the luxury sex toy options? Frye-Nekrasova reassures us that the shopping experience for luxury toys "is not really different" from shopping for any other toy, "in the sense that sex shops carry luxury products just as they do non-luxury products." It's not necessarily about finding a specialty sex shop—it's about looking for toys made from safe, high-quality materials, that feature a variety of customizable functions, and/or that are durable, waterproof, and long-lasting.
Best Luxury Vibrators
The vibrator is one of the most popular types of sex toys of all time, so why not make the experience lavish? These options come with a variety of unique settings, vibration patterns, and other features that are bound to bring your sexploration to the next level. Just be sure you know how to use a vibrator safely and effectively before you embark on your luxurious pleasure journey.
Best Luxury Dildos
Dildos are brilliant for those who enjoy penetration, but these toys have advanced far beyond the traditional, simple phallus shape. Dildos come in all shapes and sizes, can be made from a variety of different body-safe materials, and incorporate exciting, unique technologies. Check out our favorite luxury options below, along with our experts' tips on how to use a dildo.
Best Luxury Toys for Penis Play
Whether you're a person with a penis or your partner is, never fear—there are a number of sex toys made for your pleasure, whether you're interested in solo or partner play.
Best Luxury Toys for Partner Play
Sex toys aren't just meant for solo masturbation. There's a whole world of sex toys for partner play that can enhance emotional and physical intimacy, spice up your sexual routine, and even help you get to know new a partner. And, if you're going to introduce a new toy to your boo, why not show off with an ultra-luxe pick (or two)?
Best Luxury Anal Toys
Your rectum is one of the most sensitive parts of your body, so when you're looking for the best anal toys, why not indulge in a luxury option? And while you're shopping, remember to always, always use plenty of lube when engaging in anal play! The rectum, unlike the vagina, is not self-lubricating, so if you want to have your safest, sexiest anal session(s) yet, you're going to need it.
For more, visit our Sexual Wellness section, where we unpack topics around consent, kink, sex toys, and more so you can have your safest and very best sexperiences yet.
Meet the Expert
Javay Frye-Nekrasova, MEd, is a sex educator, pleasure professional, and sex expert for Lovehoney. Specializing in pleasure, communication, and sex toys, she is passionate about making comprehensive sex education accessible for all and is in the process of earning a PhD in Human Sexuality from the California Institute of Integral Studies. Her research focuses on sex work, porn, as well as the relationship between the media and society's understanding of sexuality. She also provides sex education via YouTube and social media for her digital series, In Bed With a Millennial. You can find her on Instagram here: @MillennialSexpert.
Celebrity news, beauty, fashion advice, and fascinating features, delivered straight to your inbox!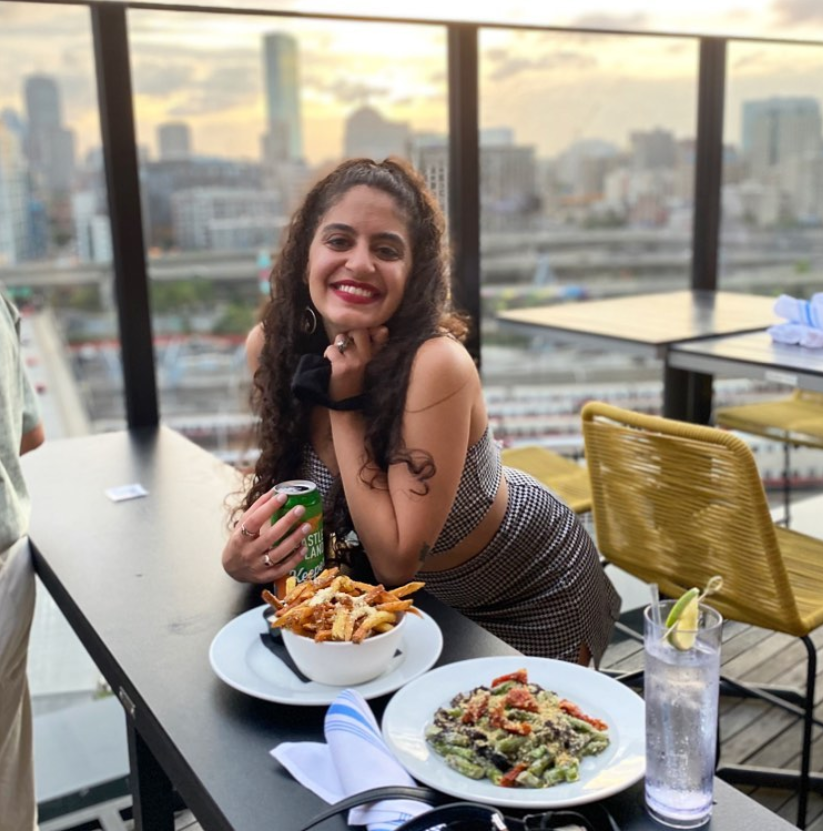 Gabrielle Ulubay is an E-Commerce Writer at Marie Claire and writes about all things beauty, sexual wellness, and fashion. She's also written about sex, gender, and politics for publications like The New York Times, Bustle, and HuffPost Personal since 2018. She has worked extensively in the e-commerce and sales spaces since 2020, including two years at Drizly, where she developed an expertise in finding the best, highest quality goods and experiences money can buy. As a film school graduate, she loves all things media and can be found making art when she's not busy writing.