The 18 Best Dildos for Every Penetrative Preference
These products are hard to resist.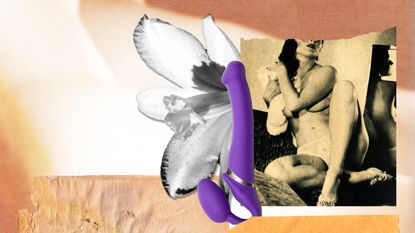 (Image credit: Brittany Holloway Brown)
Marie Claire Newsletter
Celebrity news, beauty, fashion advice, and fascinating features, delivered straight to your inbox!
Thank you for signing up to Marie Claire. You will receive a verification email shortly.
There was a problem. Please refresh the page and try again.
Along with vibrators, dildos are among the most popular sex toys on the market. Designed for those who enjoy penetration, this classic sex toy is a self-pleasure fundamental. Angie Rowntree, sex expert and founder/director of ethical porn site Sssh.com, even calls dildos the "godfather of modern sex toys, pointing out that "the oldest dildo ever found on an archaeological dig is roughly 28,000 years old." Therefore, she explains, no one should feel bad about craving one, saying, "you aren't alone at all in your fantasies and nothing is really that new under the sexual sun."
But all of this time, along with the basic nature of the dildo, means that there's been plenty of space for innovation and versatility. Now, dildos come in a huge variety of shapes, sizes, and consistencies, and can be used for partner play, kink, anal play, and more. "Dildos can be made from different types of materials, including silicone, glass, stainless steel, wood, etc," notes Marla Renee Stewart, MA, a sexologist and sexpert for Lovers. "In addition, they can vary in how they are shaped. They can be made for shorter penetration, longer penetration, or even curved to aim towards the g-spot."
This means that if you're interested in using a dildo, the possibilities are endless: There's no one-size-fits-all toy, and exploring different options will help you find what's comfortable and pleasurable for you. Lovehoney sex educator and pleasure expert Javay Frye-Nekrasova encourages people to look into the many different kinds of toys out there in order to discover what they like best. "If you know that you enjoy penetration and the fullness feeling of being penetrated," she says, "you can just explore different-sized dildos to find the one for you."
Still, while all of this is fantastic news for sex toy enthusiasts, it also means that there is a daunting number of options out there that can easily overwhelm the casual dildo shopper or the sex toy beginner. With that in mind, we've consulted sex educators, therapists, and other experts about all things dildo so that you can go into your shopping experience educated, prepared, and excited about all the pleasure possibilities before you.
Finding the Right Dildo
On a basic level, Javay Frye-Nekrasova defines a dildo as "an insertable toy used for penetration. it can be used for vaginal, oral, or anal penetration. They can vary in terms of shape and design, but generally 'dildo' is used to describe penis-like insertable toys." Therefore, she says, "The first step in knowing if a dildo is a good fit for you is determining how you feel about penetration. If you don't particularly enjoy penetration then a dildo might not be the best for you."
But not all dildos are made alike, of course. Marla Renee Stewart recommends that, when shopping for the best dildos, users keep in mind the kind of stimulation they like and the sorts of sex acts they'd like to use the toy for. Below, we've looked into the best dildos for various types of penetration and experience levels. We've also kept quality in mind, settling for no less than the best, safest dildos around (and yes, homemade sex toys are always a bad idea).
Stewart echoes our concern, advising, "Make sure that you use a quality dildo with body-safe material. Because sex toys are not regulated, it's easy to get a dildo that is toxic, so make sure that you look at the products and what they are made out of." She also reminds us to use lube when engaging in dildo play in order to "make penetration easier and avoid many micro-tears."
In terms of material, both Stewart and Rowntree say to buy from reputable sex toy shops and to ensure that the toys are, according to Rowntree, "body safe and designed for the purpose of penetration. If in doubt, ask the manufacturer." These materials can include body-safe glass, latex, wood, silicone, or metal, though Stewart says, "Silicone is the only material that is a little bendable, so if you want something really hard, then using any other type of material should be good. If you like a little give, silicone is great for that."
Best Dildos for Beginners
As with all things sex (and life), when it comes to dildos, there's no need to bite off more than you can chew. Frye Nekrasova advises, "It is best to start with a smaller girth and work your way up," suggesting items that are on the conservative side in terms of length and girth.
Best Suction Cup Dildo for Beginners
Lovehoney Realistic Slimline Silicone Suction Cup Dildo 8 Inch
"The Lovehoney Realistic Slimline Dildo is a great option to start with," says Frye-Nekrasova. "The circumference is only 4 inches and then you can move up as you feel comfortable and ready."
Pros: great for beginners; strong suction cup; affordable
Cons: some users wish it was made from a softer material
Customer Review: "This is a really good product that is able to be used in many ways. It has a really good shape and realistic texture. The suction cup is sturdy and also fits perfectly into the rings for strap ons. Overall a really great purchase that made me and the Mrs happy." -Lovehoney
Best Non-Phallic Dildo For Beginners
Lovehoney Desire Luxury Beaded Stainless Steel Dildo
Remember: Penetration doesn't always mean penis! "If you do enjoy some types of penetration such as fingering or less girthy items, then using something like a Desire Luxury Beaded Dildo can be a great option for penetrative stimulation," Frye-Nekrasova suggests.
Pros: free of latex and phthalates; safe for g- and p-spot stimulation; works with all types of lube; fully submersible
Cons: none found
Customer Review: "The coldness of the metal, its weight and the shape all add to build a deep orgasm. So awesome." -Lovehoney
Best Lifelike Dildos
While dildos come in all shapes and sizes, and don't necessarily need to resemble penises, Frye-Nekrasova admits that lifelike dildos, which she says "are shaped to resemble and feel like anatomical penises," are "what people generally think of when they hear the word dildo."
Still, like penises themselves, these dildos come in different sizes and textures. "Some have veins, some are designed to be like circumcised penises, and others like uncircumcised penises." You can even buy dildos modeled after real-life penises (like those of porn stars)!
Best Based-On-Real-Life Dildo
This versatile dildo features a strong suction cup, is eight inches, and has an impressive girth. However, reviewers warn that it's certainly not for beginners. Consider this dildo if you love the full feeling of intense penetration, or if you're looking to "stretch" out of your comfort zone." Just be sure you use plenty of lube!
Pros: very realistic; warms to body temperature while in use; strong suction cup
Cons: may be too big for beginners
Customer Review: "Great texture, the size is girthy without being TOO big, and it feels high-quality. Personally, I would prefer if it was maybe one to two inches shorter, as the eight inches is a little too long for me, but that's an easy thing to work around. Would definitely recommend for people who enjoy feeling full." -Babeland
Best Testicle-Emphasizing Dildo
Nasstoys Hero 7 Inch Ballsy Man Dildo
Many people who like penises enjoy playing with their partners' testicles, and this dildo emphasizes that aspect of the male anatomy. It has a near-perfect online rating: Customers are especially pleased with the strength of the suction cup, though they do note that the dildo is not intended for beginners.
Pros: phthalate-free; realistic; strong suction cup
Cons: may be too big for beginners
Customer Review: "I can honestly say this was a good investment for my toy collection. Tried it the first night after delivered, Ohh my did this dildo give me some wild anal and prostate orgasms. I love this stuck on the shower wall for my best results and anal play. Strong suction cup stays put without slipping no matter how hard you ride this toy. Highly recommended for intermediate and advanced anal play and pleasure. Not for a beginner though." -Adam & Eve
Best Suction Cup Dildos
Some of the best dildos have suction cup bases that allow them to stay in place during use—a quality especially typical among silicone dildos. Frye-Nekrasova approves, saying, "You can put it in the shower, on a chair, on a mirror, directly on the floor, virtually any hard surface. This can give you peace of mind while using the dildo and cut out some of the workout of having to manually thrust the dildo in and out." Check below for some of our favorite options for hands-free, wrist-cramp-free fun.
Best Glow-In-The-Dark Dildo
Stewart specifically recommends this glow-in-the-dark dildo, which, according to reviews, is soft, feels realistic, and has strong enough suction to stay in place during even the most passionate play.
Pros: strong suction cup; safe for both g- and p-spot stimulation; realistic feel; easy to find in the dark (glows)
Cons: very girthy and relatively long, so may not be suitable for beginners; can't be paired with silicone-based lube
Customer Review: "This piece is absolutely stunning out of the box. The translucent silicone beautifully diffuses the photoreactive glowing core and the dual density properties is great for anyone looking for a softer, more giving experience without compromising structural integrity. I definitely recommend this piece for anyone looking for a realistic feel with a fun, glowing color." -Lovers Stores
Best Girthy Dildo
Reviewers love this toy for how veiny it is. Its texture, along with its width, make it quite realistic, and it even comes in three colors.
Pros: realistic feel; safe for g- and p-spot stimulation
Cons: may be too girthy for beginners
Customer Review: "The width and firmer structure makes it realistic." -Babeland
Best Dildos for Partner Play
Dildos aren't just for solo play! They can be used to penetrate or to put on a show for a partner as well. Some dildos are even made for simultaneous dual penetration, which is perfect for dual vaginal stimulation, dual anal stimulation, or simultaneous anal and vaginal stimulation. The possibilities are endless, and aren't limited to any one sexual preference!
Best Flexible Double-Ended Dildo
Double Ended Whammy Dildo
Stewart recommends double-sided dildos like this one in particular, suggesting, "You and your partner can experiment with different positions where both of you are being penetrated."
Pros: flexible; waterproof; safe for g- and p-spot stimulation
Cons: none found
Customer Review: "Great size—my new favorite toy!!" -Lovers Stores
Best Phallic Double-Ended Dildo
Lovehoney BASICS Double-Ended Dildo 12 Inch
"Double-ended dildos like the BASICS Double-Ended Dildo can be used to enjoy anal sex together where both partners are enjoying anal stimulation," suggests Frye-Nekrasova. This also works great for vagina-vagina sex during which both partners would like to enjoy penetration.
Pros: great for stimulating both partners simultaneously; gender-inclusive; phthalate-free; safe for g- and p-spot stimulation; submersible; great for double penetration; flexible
Cons: some wish it was girthier
Customer Review: "Bought this for a bit of different fun, it's extra long and flexible enough to use in many different positions! Feels great on opening the package and has 2 different size ends. Can be used for just one person and one hole to really get deep or both holes at the same time and really get involved!" -Lovehoney
Best Strap-Ons
According to Angie Rowntree, "A strap-on is a dildo that is affixed to a harness of some kind in order to allow the wearer to penetrate their partner." She goes on to note that "while many people associate strap-ons with lesbian sex, strap-ons are also used by heterosexual couples who want to explore male pegging and/or prostate stimulation, or anyone who wants to penetrate or be penetrated by their partner in this manner." So, if you or your partner are interested in experimenting with strap-on play, you're not alone!
Marla Renee Stewart agrees, assuring, "Anyone can work a strap-on no matter your genitals. It's all about having the right fit for your harness and making sure that you are comfortable in the harness. Typically, finding a harness that can be firm, stay in place, and comfortable is great. You also want one that would be easily washable, wearable, and fits your dildo as you like."
Best Traditional Strap On Dildo
Lovehoney Advanced Unisex Strap-On Harness Kit with 7 Inch G-Spot Dildo
There are over 260 reviews of this strap-on kit, and almost every single one raves about it. Not only does the kit come with everything you need to start your strap-on experience, but the dildo itself is curved for optimal g-spot and p-spot stimulation. One reviewer simply says, "Absolutely. Get it. Get it right now. Right the f*k now."
Pros: safe for g- and p-spot stimulation; great for beginners; easy to use; free of latex and phthalates
Cons: some wish the dildo was girthier (but you can swap this one out for one of your own)
Customer Review: "The harness fits really nicely and easily adjustable. It didn't take long to figure it all out. I definitely recommend lube to go with this. But the dildo itself is really good for starting out and we both enjoy wearing it and using it on each other. Sometimes if you're really thrusting hard it can slip out, but rarely has this been an issue. Easy to clean, too. Definitely recommend." -Lovehoney
Best Strap On Dildo That Stimulates Both Partners
Lovely Planet Strap on Me Medium Vibrating
This dildo is designed to sit inside the vagina for g-spot stimulation while the wearer penetrates their partner. This mutual pleasure can enhance any sex session. One customer agrees, writing, "Love feeling like I'm connected to my partner and love the wireless control." For those into girthier, longer dildos, this product also comes in an XL size.
Pros: gender-inclusive; safe for g- and p-spot stimulation; vibrates; allows for simultaneous pleasure for both partners
Cons: none found
Customer Review: "Excellent product! The ability to mix the three vibrating parts creates really interesting sensations." -Babeland
Best Non-Anatomical Dildos
Just because it's a dildo, doesn't mean it needs to look like a penis! Frye-Nekrasova points out that many people enjoy non-anatomical dildos, "which can be more ergonomic or abstract in design and color but still have an aspect to them that allows for focused stimulation when inserted, such as a bulbous head or tip." Many of these dildos include "glass and other non-porous, harder material dildos," along with "ones that have a specific curvature for pinpointed stimulation and intricate designs for enhanced stimulation."
Best Glass Dildo
Lovehoney Marbled Sensual Glass Prober
This toy has a near-perfect online rating, with one promising review stating, "If you're new to glass this one is a great one to start with."
Pros: decorative; great for temperature play; safe for g- and p-spot stimulation
Cons: some users wish it was girthier
Customer Reviews: "Used in many and varied places, for both male and female pleasure. Easy to use, when cooled or warmed in water this provides other pleasures that silicone or plastics can't simulate. Easy to clean and both ends provide size variations to allow for increased pressure. Lovely design." -Lovehoney
Best Luxury Metal Dildo
Njoy's stainless steel toys are highly popular for their quality and their ability to deliver on promises of ecstatic pleasure. A variation of the brand's famous Pure Wand, this option is optimal for both g-spot and anal stimulation. In the words of one reviewer, "If you're hesitating...put this toy in your cart right now!"
Pros: safe for both g- and p-spot stimulation; easy to clean; can be paired with any type of lube; great for temperature play
Cons: hard, so not as suitable for those who want a soft, skin-like feel
Customer Review: "Njoy is everything. The Eleven is worth every penny and a must have for anyone who loves extreme g-spot pressure, enjoys getting fisted, or wants to be able to experiment with hard materials. The curve is heaven. Either end is usable, with the small end having a bit of ridging which either makes for an ergonomic handle or a sensuous texture when inserted. Swooning just thinking about it." -Babeland
Best Vibrating Dildos
A g-spot stimulator is penetrative, so can it be classified as a dildo?
"Technically yes and no," answers Frye-Nekrasova, who says that vibrators designed specifically for g-spot stimulation are not dildos, whereas those designed for "deep penetration" are, in fact, dildos. "In terms of vibration, there are vibrating dildos and you can find a wide variety of anatomical-looking vibrating dildos as those are most common."
Still confused about what to ask for when you're shopping for your toy? Rowntree reassures, "If you go to a sex toy shop and ask for a 'g-spot dildo that vibrates,' undoubtedly someone will be able to help you. Don't worry: there are no dildo police who would withhold pleasure if you're having a hard time figuring out what it is that you want."
Quietest Vibrating Dildo
Lovehoney Triple Tickler Realistic G-Spot Dildo Vibrator 5.5 Inch
Reviewers love this dildo, but they note that the girth is "quite something"—so beginners, proceed with caution (and time and lube)! For those comfortable with substantial size, though, this is a great option. Another review reads, "If you are looking for something to make you orgasm every time, this is the one."
Pros: free of latex and phthalates; fully submersible in water
Cons: some users find it too girthy
Customer Review: "I have found this product to be one of the best toys I have personally tried. It has a great range of different settings and isn't noisy at all!!! Have never had a better orgasm from a vibrator!! Plus the design is so cute! BUY IT!!!" -Lovehoney
Best Remote-Controlled Dildo
FemmeFunn Wireless Turbo Shaft
This remote-controlled vibrating dildo is great for convenient solo or partner play. One happy customer writes, "This has quickly become my favorite. I like the vibration and movement as well as the material. My girlfriend says it is comfortable to wear in a harness and can enjoy the vibration as well. It was a great purchase."
Pros: waterproof; can be controlled remotely; great for partner or solo play
Cons: can't be paired with silicone lube
Customer Review: "This has quickly become my favorite. I like the vibration and movement as well as the material. My girlfriend says it is comfortable to wear in a harness and can enjoy the vibration as well. It was a great purchase." -Babeland
Best Anal Dildos
Dildos can be great for those who enjoy anal stimulation—particularly that which mimics penetration by fingers or a penis. However, not every toy is an anal toy. According to Angie Rowntree, who also reminds us to never insert toys into the vagina after using them to engage in anal play, says, "Anal toys, including dildos, are usually clearly denoted by the manufacturer, and generally speaking will also have a 'flared' base for safety." This flare, notably, is made in order to prevent the toy from getting sucked into the rectum. In fact, Marla Renee Stewart calls the rectum "a vacuum," and that sex toys without widened or flared bases "will go in and have a hard time coming out."
Furthermore, many anal vibrators and anal dildos are better suited for anal play for other reasons. "Dildos with more bend and flexibility to them do well for anal play as the positioning of the body," says Javay Frye-Nekrasova. "Dildos that are smaller in terms of girth are better for people just getting started in penetrative anal play and this is because the anus has muscles called sphincters that have to be trained to stretch for more girth."
Best Suction Cup Anal Dildo
Lovehoney Ignite Silicone Non-Realistic Suction Cup Mini Dildo 4.5 Inch
This minimalist suction cup dildo is excellent for beginners, with a modest girth and a reasonable length suited for those interested in exploring anal play for the first time. Reviewers say that the suction cup works great, particularly in the shower, and that it's easy to clean.
Pros: safe for g- and p-spot play; suction cup makes for easy use; made from soft silicone; great for beginners
Cons: can't be paired with silicone lube; some users wish it was girthier
Customer Review: "This stands out as a great toy for beginners. The shape and suction cup are pretty perfect for exploring anal or for a quick play. The suction cup works nicely and the length of the toy is just right for making use of it. Not much warmup is required but complete beginners may need a little something to get started as it isn't tiny. Where this really shines for me is once you're used to this kind of toy you can use it with no preparation and the suction cup makes it pretty versatile; you can get quite a bit of play in before you feel like you want a larger toy or another activity." -Lovehoney
Best Curved Anal Dildo
Le Wand Hoop Stainless Steel Massager
Did you know that some of the best dildos on the market are made from body-safe materials other than silicone? Njoy's popular, luxury products are great examples: Reviewers love the weight, sensation, and contours of this "phenomenal" stainless steel toy.
Pros: can be paired with any type of lube; great for g- and p-spot stimulation
Cons: expensive
Customer Review: "This toy is phenomenal. Using it for p-spot play. The metal toys in the Le Wand series are all weighted solid metal. The Hoop is smooth and seamless. I used it with very little lube as the metal generates very little friction, so it's easy to insert and remove." -Lovers Stores
Best Fantasy Dildos
Frye-Nekrasova describes fantasy dildos as those "designed to look more like dragons or aliens or other sci-fi/fantastical creatures." And there's nothing new about this sort of fantasy: One need only look to classical mythology, like Greek myths of gods seducing women while in the form of animals, as well as art like Katsushika Hokusai's "Dream of the Fisherman's Wife," to understand that people have long found sexual appeal in a variety of fantastical places, both within and beyond the natural world.
Lucky for out generation, fantasy dildos are widely sold across sex toy retailers. According to Frye-Nekrasova, "These dildos come in a wide variety of colors and designs from super girthy to sparkly to a combination of shapes and sizes in one," so you can pluck your fantasy from your imagination and bring it straight to your bedroom.
Easiest Fantasy Dildo to Use
Lovehoney Sensual Glass Curved Beaded Dildo
This dildo is, of course, designed to be beautiful, and reviewers love it, writing that it's a gorgeous display piece. But it's also effective, easy to clean, and even has a handle subtly built into its design to make for easier play.
Pros: great for beginners; great for temperature play; pairs well with all types of lube; decorative; easy to clean
Cons: some users wish it was girthier and longer
Customer Review: "I honestly loved this guy! The beaded grooves make this such an amazing toy! If you like temperature play, you should definitely put it in the freezer for a bit then go have some foreplay—you will be on cloud 9!! Cleaning up is such a breeze, too. My favorite detail on it is the spot for you to hold it while using it! Perfection for sure. This is a must-buy!" -Lovehoney
Best Decorative Fantasy Dildo
Leyuto Basilisk Dragon Penis Anal Dildo
Reviewers are crazy about this item, saying that its ridges and unusual shape make it perfect for enhanced stimulation. Users advise heavy lube usage, however—especially for extended play. The brand also makes dildos shaped like aliens, centaurs, dragons, clouds, and more.
Pros: decorative; affordable; made from soft silicone
Cons: can't be paired with silicone lube
Customer Review: "All I can say is, wow! Yeah, it's great using it as a vaginal toy, but when she uses it as a stimulator for backdoor play before it's my turn, she loves it! Her being fairly new to butt stuff, she says it really helps her feel more relaxed before our fun begins. And those ridges and nubs along the shaft massage and stimulate her rear to the point she's had a couple climactic O's, so she says." -Amazon
For more, visit our Sexual Wellness section, where we unpack topics around consent, kink, sex toys, and more so you can have your safest and very best sexperiences yet.
Meet the Experts
Canadian-born Angie Rowntree is an award-winning indie filmmaker who pivoted into ethical porn when she founded Sssh.com, a porn site that exclusively produces ethical, feminist material. The site has won numerous awards and is the longest running feminist porn site on the internet.
Javay Frye-Nekrasova, MEd
Javay Frye-Nekrasova, MEd, is a sex educator, pleasure professional, and sex expert for Lovehoney. Specializing in pleasure, communication, and sex toys, she is passionate about making comprehensive sex education accessible for all and is in the process of earning a PhD in Human Sexuality from the California Institute of Integral Studies. Her research focuses on sex work, porn, as well as the relationship between the media and society's understanding of sexuality. She also provides sex education via YouTube and social media for her digital series, In Bed With a Millennial. You can find her on Instagram here: @MillennialSexpert.
Marla Renee Stewart, MA is a professional sexologist and intimacy/relationship/sex coach. In addition to working as a speaker and author on these topics, she is also a sexpert for the sexual wellness brand Lovers ,owns a sexual education company called Velvet Lips, and is a faculty member at Clayton State University, where she teaches Sociology and Women's and Gender Studies. Co-Founder of the Sex Down South Conference and a board member of both PARK Reproductive Justice NOW! and the Diverse Sexualities and Research Education Institute, Stewart is passionate about bringing together diverse voices in order to spread sexual education and liberation.
You may also know Stewart from the media: She has been featured on over 60 podcasts and and television shows, making appearances on the likes of Netflix's Trigger Warning with Killer Mike, VH1's Love & HipHop Atlanta, GPB's Personal Injury Court, and Oxygen's Bad Girls Club: Atlanta. In addition, she also sits on the Boards for SPARK Reproductive Justice NOW! and the Diverse Sexualities and Research Education Institute.
Celebrity news, beauty, fashion advice, and fascinating features, delivered straight to your inbox!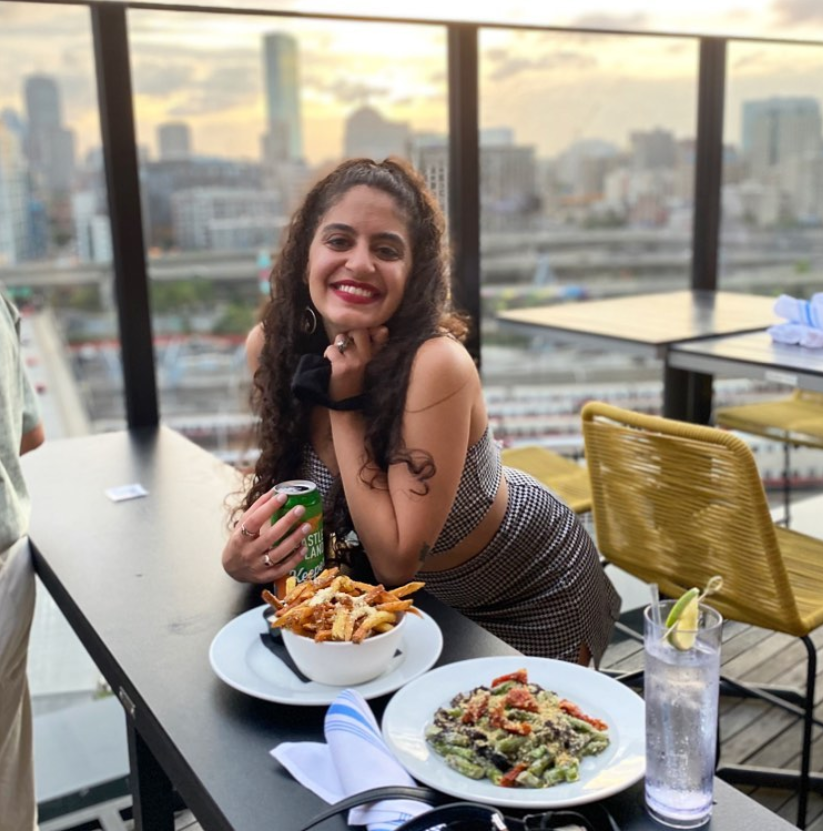 Gabrielle Ulubay is an E-Commerce Writer at Marie Claire and writes about all things beauty, sexual wellness, and fashion. She's also written about sex, gender, and politics for publications like The New York Times, Bustle, and HuffPost Personal since 2018. She has worked extensively in the e-commerce and sales spaces since 2020, including two years at Drizly, where she developed an expertise in finding the best, highest quality goods and experiences money can buy. As a film school graduate, she loves all things media and can be found making art when she's not busy writing.