It's My Birthday Month—30 Things I Deserve to Unbox This Year
Hint, hint. Wink, wink.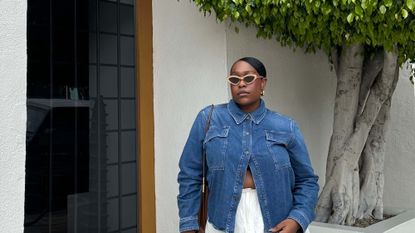 (Image credit: @aniyahmorinia)
Most Coveted is a bi-weekly shopping series sharing our editors' curation of the must-know items they can't stop thinking about.
I'll be the first to admit that I'm a birthday person. Do I think October 22 should be considered a national holiday? No. But for the duration of October, I do expect to be showered with love, attention, and all the items that I mentioned months ago but have probably forgotten about. Give me the crown, the party, and all the paragraph-long captions on social media, please. Being an editor means I get a first look at all the new arrivals on the internet, so for the past few weeks, I've been opening and closing tabs filled with items I'd love to unwrap on my special day. Instead of spamming several text threads, I've compiled a list of 30 fashion and beauty finds that have "Happy birthday to you!" written all over them. (The Bottega Veneta Drop Earrings and the Dermaflash Pore Extractor are high up on the list.) While this serves as a shameless gift guide for all my loved ones, don't be fooled—there's a ton of fall shopping inspo for you below.