The Tables Have Turned: Uber Now Lets Your Driver Give *You* Feedback
Getting a 5-star rating isn't as easy as it looks.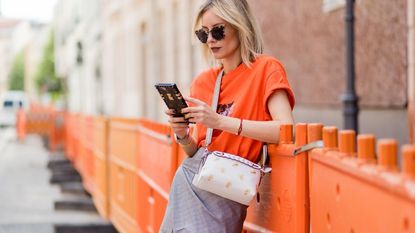 (Image credit: Getty Images)
If you've ever gotten curious enough to take a peek at your Uber rating (opens in new tab), chances are you were either incredibly disappointed or pleasantly surprised to see a picture-perfect rating. No matter how many nice conversations you hold with your driver or how many times you've kept them waiting, you might still be wondering why your rating is so high or low. But that's about to change. Starting Tuesday, UberPOOL and UberX riders in the U.S. and Canada will be able to receive feedback from their drivers that might just help you improve your rider rating once and for all.
This new update to the Uber app allows drivers to offer feedback (opens in new tab) when giving a passenger a rating of less than five stars, in the same way riders can leave comments about their trips. The feature is meant to provide riders with constructive criticism and to inform passengers what's expected of them when getting into someone else's car using Uber. The categories for which drivers can provide constructive feedback include: the passenger's attitude, how long it took for the rider to show up, the number of riders, patience, wanting a new route, and cleanliness.
If a rider gets a tag from the same category three times in a 30-day period, a notification will pop up on the screen the next time he or she opens the app. It's not clear if this is simply a warning or if it does major damage to your Uber rating. But this new feature could definitely answer any pressing questions you have about how to be a better Uber rider. According to Uber, the purpose of this new addition to the app is to create a more respectful community that provides feedback from both sides of the exchange between rider and passenger.
Whether you tip your driver every time or you've accidentally slammed a few car doors here and there, this new Uber update is going to make the rating system much more interesting.