How to Save Money While Traveling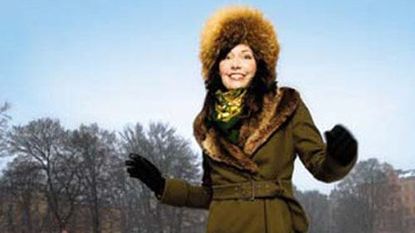 (Image credit: Martin Adolfsson)
Marie Claire Newsletter
Celebrity news, beauty, fashion advice, and fascinating features, delivered straight to your inbox!
Thank you for signing up to Marie Claire. You will receive a verification email shortly.
There was a problem. Please refresh the page and try again.
On the forefront of most wanderluster's minds today is getting the most out of one's travel budget. After visiting 24 countries since I was fourteen, I've racked up several ways to save money while out galavanting around the globe. One great way to do this is becoming familiar with airfare cycles and alternate routes to save on tickets. Knowing the seasons that airfares change and not reserving a flight in peak travel times will be much cheaper. Be inventive with the routes you search for and don't rely on default search results when using travel bookers online. Combining that with searching dates that are somewhat flexible will likely save you a bundle.
Another good place to save money is by avoiding the kitsch. A lot of travelers get sucked into the souvenir craze and end up spending a large amount of their budget (and time) souvenir shopping for friends and family back home. If you're feeling pressure to bring something back for absolutely everyone you know, don't discount the simple ways to share your experience. A fun photo of you in front of a monument can be framed once you get back home and will last a lifetime. If you also concentrate on buying from smaller local shops or rural communities, you'll end up with souvenirs that are authentic and budget friendly. Never shop in heavily trafficked tourist areas as the price is surely jacked way up due to location; instead opt for side street shops or street artists. Many cities around the world have artists who sell prints or original artwork and this is a good way to have something affordable, as well as easy to pack.
Many times you'll be approached by independent guides once you arrive in a city's airport, train station, or ferry port. They can actually be a helpful way to see a city and offer affordable rates and there's nothing wrong with hiring an expert to give you insider knowledge and help keep you safe. Just keep in mind that you've hired the guide to take you for a tour, not for a ride - they may be receiving kickbacks. Souvenir shops, restaurants and tourist sites will often give a percentage or per-head commission to tour guides. This is illegal in most places, but not always enforced. If prices of souvenirs and food seem far above the local community standard, tell the guide you would like to go elsewhere. They will likely protest, but stand firm and save money.
Renting an apartment can help you save on lodging costs & provide flexibility, especially if traveling with a group of friends. Most apartments come with a kitchen and you can save on the cost of breakfast and some dinners this way. Another way to have very low cost lodging is the growing trend of house-swapping, it's a clever way to make the most of the assets you already have, and experience local-living in your destination.
Nix the traveler's checks unless you enjoy seemingly endless fees and difficulty exchanging them for local currency. The best way to access cash is to use your debit card to withdraw money from bank machines along the way (bonus travel tip: don't ask for an 'ATM' abroad, ask for a 'bank machine'). The fees are lower and you usually get a great exchange rate. Using your credit card for as many transactions as possible will also reduce the amount of cash you carry around and hopefully rack up some airline miles too. Be sure to check with your card issuer before departing about any fees they may charge for foreign currency conversion. It shouldn't be more than about 3%, which will still be lower than the costs associated with traveler's checks.
What are your favorite ways to save money while traveling?
Watch this video about saving money while traveling.

Kim Mance is editor-in-chief of Galavanting, an online women's travel magazine.
Celebrity news, beauty, fashion advice, and fascinating features, delivered straight to your inbox!