Where to Stay, Eat, & Explore in Sag Harbor
This slice of Americana gets even sweeter come fall.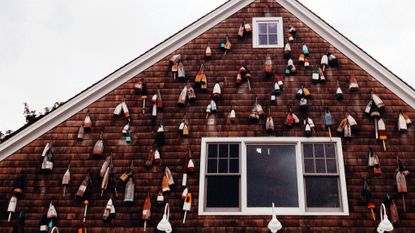 (Image credit: Vicki Jauron, Babylon and Beyond Photography)
Editor's note: As we continue to practice social distancing, we encourage our readers to check the Center for Disease Control website for up-to-date information on how to safely travel.
Escaping your place of quarantine for a safe new environment is a great way to bid adieu to one very strange summer. However, getting to that destination in a comfortable, socially-distanced manner may present challenges for those who don't own a car (read: more than half of New York City). Given the opportunity to borrow the Grandfather of all road trip vehicles (the Mercedes-Benz G-Class was the first car to have all-wheel drive steering in Southwest Africa and Germany's colonial areas in the early 1900s), I decided to plan a last-minute getaway just in time for the unofficial end of summer. The destination? One of the East End's small-town gems, Sag Harbor.
About two-and-a-half hours east of the The Big Apple, Sag Harbor offers visitors a slow pace, a tight-knit community, and picturesque marina views. Historically, it's been a profitable whaling town, and a popular vacation destination for the Black community with A-list visitors including Duke Ellington, Harry Belafonte, and Langston Hughes. Peak summer months are bustling in the waterfront town, but you can find even better deals in the weeks following Labor Day if you can't quite make it by September 7.
Planning to take a trip? We've outlined where you should eat and stay in Sag Harbor, plus what not to miss.
Where to Stay
For your weekend away, check into Sag Harbor's historical resort, Baron's Cove—a hangout for renowned writers, artists, and musicians, and the chosen destination of famous guests like John Steinbeck, Truman Capote, Art Garfunkel, and Elaine de Kooning. The resort's nautical decor and majestic harbor views will keep your mind at ease; guest rooms with private garden terraces offer the intimate comforts of home.
Take a dip in the heated seawater pool, get in a workout at the on-site tennis courts (a great social distancing activity), and enjoy live outdoor entertainment over a savory heirloom tomato salad—made with produce grown on-site—while sipping a refreshing cucumber martini. If you have the luxury of making your trip an extended stay (perhaps you aren't required to work in an office during the COVID-19 pandemic?), guests have the option of booking a room for up to six months in the fall and winter.
What to Do
While staying at Baron's Cove, borrow bikes (complimentary) from the hotel and spend some time perusing the quiet hydrangea-lined streets, peppered with historic shingled cottages. Alternatively, take a ride to one of the nearby beaches, like Foster Memorial or Haven's Beach. On Saturdays, stop by the Farmer's Market—open through Halloween—to support local farms, fisherman, and bakers. To learn more about Sag Harbor's rich heritage, plan a stop at the Eastville Historical Society, which was founded in 1981 with the aim of preserving Sag Harbor's roots and diversity.
To enjoy a beautiful day outdoors, visit the recently reopened LongHouse Reserve, a 16-acre sculpture garden featuring pieces by Yoko Ono and Willem de Kooning. Back in town, there are dozens of local shops to support, like ONDA Beauty, a natural beauty store co-founded by former fashion editor Larissa Thomson and her partners, Sarah Bryden-Brown and actress Naomi Watts. Swing by GOOP Sag Harbor for latest fashion and homewares.
Where to Eat and Drink
Dine at Baron's outdoor restaurant for breakfast or lunch overlooking the cove, or order food directly to your private patio. If you're looking for a nosh in town, head over to popular bagel spot Goldberg's for takeout, or sit down to lunch at either The American Hotel or Dockside Bar & Grill, located inside Sag Harbor's old American Legion Building. Both restaurants are conveniently located on Sag Harbor's Main Street—about a 10-minute walk from Baron's Cove.
For seafood lovers, a reservation at Gurney's Lobster Bake in nearby Montauk will be an experience. Enjoy quintessential coastal cuisine like seafood chowder, whole lobsters, clams, steamed corn, and apple pie. Alternatively, snag a table at Showfish, where you can watch the sunset over the harbor while savoring tuna crudo, soft shell crab, and roasted wild stripe bass—some of which were caught off the adjacent docks. There are plenty of options for non-seafood lovers, like the savory wet-aged New York Strip, organic roasted chicken, and a wide selection of salads and sides. Before you head home, say farewell to summertime with a seasonal dessert, like a slice of blackberry pie or a sweet and savory rhubarb tart.
RELATED STORIES
Marie Claire email subscribers get intel on fashion and beauty trends, hot-off-the-press celebrity news, and more. Sign up here.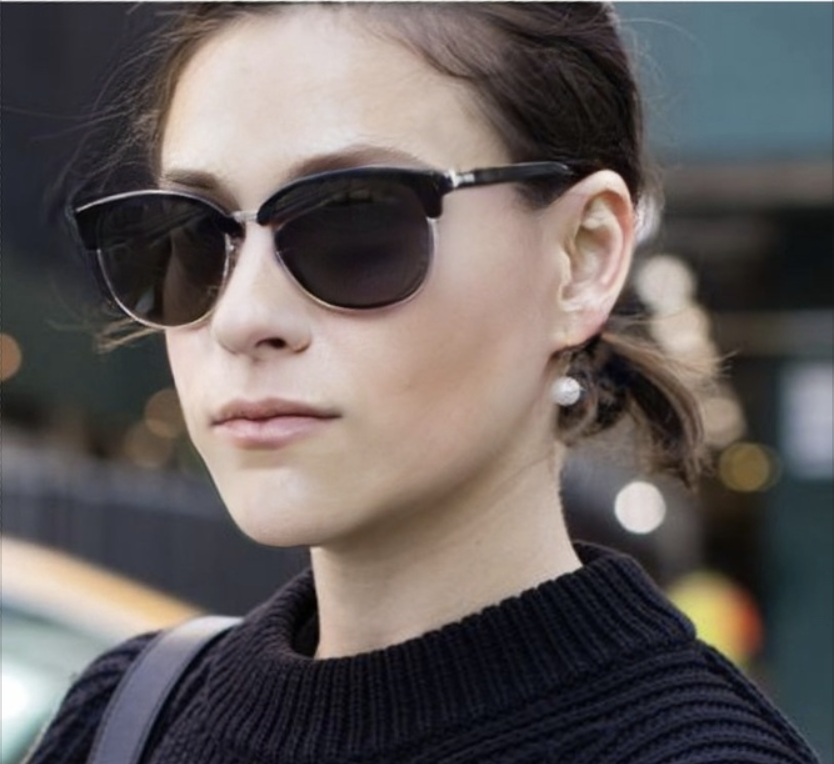 Sara Holzman is the Style Director at Marie Claire, covering runway trends and tracking down the latest finds to buy and wear. When she's not writing about fashion, she pens about the best places to jet-off to. Over her six years with Marie Claire, Sara has reported on the ever-evolving world of fashion— covering both established and emerging designers within the industry. Sara has held fashion positions at Lucky and SELF Magazine and was a regular contributor to Equinox's Furthermore website, where she wrote across their style, wellness, and travel verticals. She holds a degree in Journalism from the University of Missouri, Columbia, and currently resides in Manhattan. Follow her along at @sarajonewyork.