The 10 Best Health Spa Resorts in the U.S.
It's pampering time.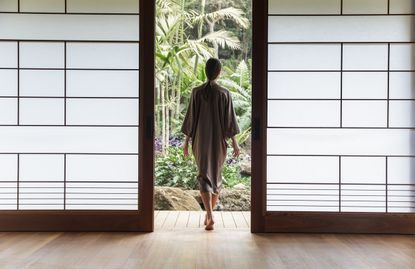 (Image credit: Sensei Lanai)
A vacation focused on pampering? Yes, please! Blissful destination health spas are hidden away in stunning locations around the U.S., offering the chance to reset and refresh. Whether for self-care or self-improvement, wellness resorts provide more options than ever, emphasizing holistic health and treating everything from your skin to your chakras. While some people visit destination health spas for physical fitness, there are a myriad of mental and emotional health experiences as well, melding mindfulness and movement to help you relax, re-center, and discover tools to keep healthy habits going all year long.
Some resorts opt for an immersive experience with prescribed meals and schedules while others have a "choose your own adventure" take to wellness. Whether you want to retreat to a health spa to unwind or to jumpstart a healthier new lifestyle, here are the best picks around the U.S.
Cal-a-Vie Health Spa: An Opulent French-Inspired Retreat
For a taste of the French countryside in Southern California, Cal-a-Vie Health Spa is a high-end escape set on 500 idyllic acres of rolling countryside in Vista, CA. With only 32 villas and a 5-to-1 staff ratio, attentive yet discreet service is a hallmark of the health resort, which has welcomed guests like Michelle Obama, Tyra Banks, and Gwyneth Paltrow. The all-inclusive destination offers three-, four- and seven-night packages that include fitness, food, beauty and spa treatments, outdoor activities, and daily laundry service.
The estate features 16th-century French buildings that have been reassembled brick by brick, adding to the charm of the property. Elsewhere at the resort, meditate at the labyrinth, roam through fragrant lavender fields, and end your day stargazing at the observatory. Take home the acclaimed Cal-a-Vie Health Spa Beautiful Living Cookbook and skin products from their private Vinotherapie Line made from onsite vineyards to keep the spa experience going after your visit is over.
---
Sensei Lanai: Japanese Well-Being in Hawaiian Highlands
A Hawaiian health spa with an on-site Nobu? Welcome to Sensei Lanai, A Four Seasons Resort, a luxury, no-depravation wellness retreat. The Sensei Way philosophy combines well-being in three paths – move, nourish, and rest – that help connect body and mind. The serene private spa hale offers traditional ofuro, Japanese soaking tubs, while also providing cutting-edge health technology like Thermal Body Mapping, which practitioners use to customize treatments. Set in the highlands of Lānaʻi, the tranquil resort uses locally grown produce to provide healthy cuisine created by renowned chef Nobu Matsuhisa.
They offer several different package options depending on your goals, like the Guided Wellness Experience, a three-night stay with personalized support from guides and private sessions from wellness practitioners. A Guide to Growth plan to take home offers actionable steps to take your learning back with you.
---
Golden Door: Indulgence That Gives Back
Once you step through the golden doors of the San Marcos, California property, you'll discover the peaceful world of Golden Door Resort & Spa. Distinctive Japanese-style architecture set among koi ponds, bamboo forests, rock gardens, and organic orchards creates a tranquil escape. One of the most intimate health resorts, the Golden Door has a maximum occupancy of 40 guests per week and a 4:1 staff-to-guest ratio for bespoke service. Although the resort is a splurge, you can spend easier knowing that 100 percent of Golden Door's net profits are donated to help end child abuse and transform young lives.
---
Grand Wailea: Home to Hawaii's Largest Spa
Grand Wailea's 50,000-square-foot wellness sanctuary in Maui, Hawaii is undergoing a reimagining with the top-to-bottom transformation to be complete by the end of 2023. When it re-opens, it will be the largest spa in Hawaii. In the meantime, Mōhalu by Spa Grande is currently open with wellness experiences inspired by nature and offering Hawaiian and global healing practices. In addition to relaxing spa treatments such as the Honey Macadamia Nut Indulgence massage, the Grand Wailea is also host to Maui's first-ever biostation™ facility, offering personalized treatment plans for anti-aging, bioidentical hormone therapy, nutrient therapy, sexual health programs, and more. Expanded wellness offers include astrology readings by the resort's resident astrologer.
---
CIVANA: A More Accessible Health Resort
In the Sonoran Desert of Arizona within the aptly named town of Carefree, CIVANA Wellness Resort & Spa is a 20-acre wellness resort with a more inclusive approach to the destination health spa concept. The flexible experience and lower entry price point than many other wellness resorts attract a wider range of guests who are looking to relax and reset. Complimentary classes include guided meditations, cardio classes, strength training, and sound baths. Included with every spa service is their hydrotherapy thermal circuit of hot and cold pools, a ritual that prepares the body for spa treatments. A la carte dining showcases the exceptional Terras with zero deprivation approach that focuses on satisfaction instead of calorie counts.
---
Omni La Costa Spa: Holistic Health Haven
Omni La Costa Resort & Spa in Carlsbad, California has a long history of being a destination for health-seekers and now has been refreshed with new offerings that emphasize whole-body wellness, connecting mental and emotional health with physical well-being. Within the Spanish-colonial style buildings are experiences that tap into practices from around the world, such as ayurvedic-inspired treatments. One new offering is the Shirodhara Treatment in which a steam of herb-infused warm oil is poured in a steady stream onto the third eye (center of the forehead) to help calm the mind and reduce tension in the head and neck.
In addition to more traditional spa treatments, other modalities offered include regression hypnotherapy, reiki, and hypnosis. Throughout the property find additional opportunities for mind-body relaxation like the Reflexology Path, which embeds stones in intentional patterns to stimulate pressure points on your feet as you walk. Omni La Costa Spa offers flexible options from day passes to multi-day retreats to help you create a custom itinerary.
---
Canyon Ranch: An Adult Summer Camp
With four current locations, Arizona, Massachusetts, Nevada and California (with three locations in Texas planned), Canyon Ranch is nearly synonymous with 'destination spa.' The elegant estate in the Berkshires, Canyon Ranch Lenox, is a highlight of the brand, located about 145 miles north of New York City. Pick a Pathway before your visit to tailor your experience to goals like 'Reconnect with Joy' or 'Integrative Weight Loss.' Canyon Ranch is one of the pioneers of the destination health spa concept and offers one of the most extensive varieties of activities, from ropes courses to cooking classes with on-site chefs to archery.
---
Mii amo: An Energetic Journey
Within the Boynton Canyon of Sedona, Mii amo health spa is focused on supporting the individual journeys of the guests who visit. The resort re-opened in February 2023 after extensive renovations, increasing the size of the spa and debuting a new sensory garden, 3,300 square-foot fitness studio, and 16 renovated casitas. Embracing the energetic power of Sedona, Mii amo offers "Energy and Spirit" opportunities like Aura Photography. The resort's ambiance is inspired by the area's natural beauty of the red rocks and has created outdoor spaces, like a hammock grove and a yoga lawn, to enjoy the stunning surroundings. Make sure to visit their iconic Crystal Grotto, a peaceful space surrounding a stunning quartz.
---
Four Seasons New Orleans: Beauty and Bubbles
While New Orleans is better known for hedonism than health, The Spa at the newly opened Four Seasons Hotel New Orleans is a wellness destination that embraces the merriment of the city with spa services geared towards pleasure seekers. With a focus on French beauty techniques, the spa offers a selection that lead to instant results, such as brow and lash treatments. Inspired by the signature cocktais of New Orleans, they offer massages like 'The Southern Gentleman,' using rye whiskey oil followed by a Sazerac cocktail. For couples, a 'Spa de Deux' begins with a romantic couples' bath followed by side-by-side massages, complimented by a bottle of Champagne on the relaxation deck with views of the Mississippi River.
---
Rancho la Puerta: Too Close to Not Count
While Rancho la Puerta is in the foothills of Mt. Kuchumaa in Tecate, Mexico, its proximity – just a couple minutes from the San Diego border – gives it an honorary spot on the list of the best health spas in the U.S. With 4,000 acres of land, Rancho la Puerta is one of the largest destination health resorts and, founded in 1940, is is North America's first fitness resort. While you do need a passport to visit, the resort makes your visit seamless by providing airport-to-door transportation and handling all the logistics. Once there, feed your body with plant-based meals sourced from their on-site organic farm and feed your soul with guided meditation, art therapy, and daily hikes.
Celebrity news, beauty, fashion advice, and fascinating features, delivered straight to your inbox!
Michelle Stansbury is a San Diego-based freelance writer who writes about travel, food, and relationships. Misuse of the word "literally" drives her figuratively insane.