Editors handpick every product that we feature. We may earn commission from the links on this page.
Weekend Guide to the North Fork: Where To Stay, Eat, & Drink
Wine, oysters, and more wine please.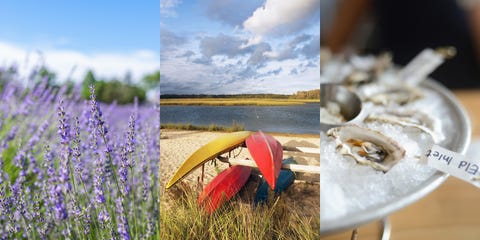 Filled with charming shops, a booming arts and culinary scene, and let's not forget plenty of wine, the North Fork of Long Island, New York, is a truly chill summer getaway studded with rich nautical history. Once a major whaling port and a central hub for the fishing industry (at one time there were 14 oyster processing companies located in the heart of downtown Greenport) this is THE PLACE to feast on shellfish and sip rosé all day. But don't get it twisted, The East End is a not a hub for beach clubs and white parties like its southern neighbor, The Hamptons. It's a place to unwind, mingle with the locals, and savor the fresh sea breeze.
This content is created and maintained by a third party, and imported onto this page to help users provide their email addresses. You may be able to find more information about this and similar content at piano.io