10 Mini Moons to Book Right Now
Even if you aren't taking a full two weeks off, you can still celebrate your new marriage lavishly.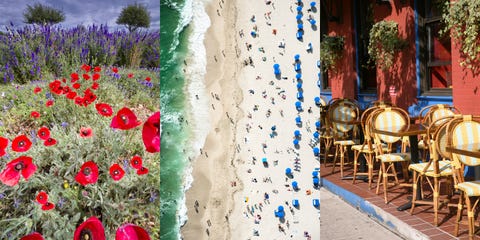 Wedding season has commenced, but busy lifestyles mean that newlyweds aren't always able to swing the traditional two-week honeymoon, and let's face it, time and money don't grow on trees. Enter the mini moon: A long weekend escape during which you and your darling can bask in post-wedding bliss (but in a realistic way). From the tranquil beaches of Mexico to the rolling hills of of Napa, these destinations are ideal for two.
This content is created and maintained by a third party, and imported onto this page to help users provide their email addresses. You may be able to find more information about this and similar content at piano.io