The Fashion Editor's Guide to Saint-Germain-des-Prés
The most stylish things to see and do in the creative hub of Paris, the 6th arrondissement.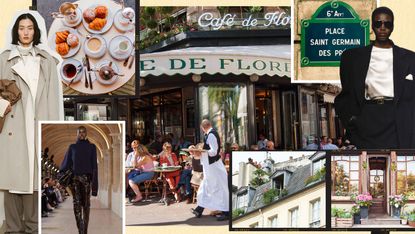 (Image credit: Courtesy of Brands)
In Paris's 6th Arrondissement, Saint-Germain-des-Prés was an epicenter of style from the get-go. Dating back to the late 19th century, the neighborhood, located on the Left Bank of the River Seine, has been a playground for creatives, from writers to painters to musicians to existential thinkers (the area's lively restaurants were said to be the birthplace of existentialism). Today, the location, studded with picturesque cobblestone streets, tucked-away courtyards, and idyllic sidewalk cafés is also home to some of the world's most sought-after shopping, from the luxury boutiques of CELINE and Saint Laurent, located in a charming row of townhouses to the jaw-dropping Parisian department store, Le Bon Marché—the world's very first modern department store, originally opened in 1952. A haven for style mavens, Saint-Germain-des-Prés is one of Paris's chicest neighborhoods.
---
Getting There
---
For savvy travelers heading to Paris on business or for leisure, there's no better way to travel than with Air France's newly launched business class suite. Yes, it's a luxury (so much so it's akin to a tiny hotel room in the sky), boasting private rows, sliding cabin doors, and seats that fully recline to flat beds, but it's worth it. You'll be able to get some shut-eye and hit the ground running, unapologetically fresh and ready to go, to make the very most of your time in the city of lights.
The difference is in the details. If you're flying through JFK, you can experience a complimentary in-flight facial at the 323-square-foot Clarins Spa oasis in the Air France lounge. Stepping onboard fresh-faced, you'll notice the interiors, like custom carpeting, mimics classic Parisian Haussmann Style apartments. Modern accouterments, like Bluetooth charging technology and the ability to link your headphones to a flat screen TV make the journey all the more enjoyable.
For foodies who usually think twice about in-flight food service, Air France's revamped dining menu will change that with elevated dishes from French chefs who helmed some of the gastro-city's finest Michelin-starred restaurants. Oh, and did someone say champagne? Yes, I'll have another.
Explore Paris's Architectural Wonders
Indulge in Bubbly Onboard
Respite in the Air France Lounge
---
Where to Stay
---
There are countless places to see and be seen in Paris, but for those in the know, staying at Hotel Lutetia, in the heart of The Left Bank, on Boulevard Raspail, is one of the best ways to enjoy the sights and sounds of Paris, while simultaneously feeling like you're right at home. After being closed for four years of extensive renovations, the historic site re-opened in 2018, boasting contemporary interiors while preserving the Art Deco splendor of its storied past. The hotel has been a respite for many famous clientele since its original opening in 1910, including Picasso, Matisse, and Ernest Hemingway.
Guest rooms and suites boast balconies with Eiffel Tower-facing views, while elegant, high-style decor makes it feel like your own Parisian quarters—from the classic parquet flooring to Carrara marble-studded bathrooms and deep soaking tubs. Plus roomy walk-in closets showcase the perfect Parisian wardrobe.
Golden Hour on Boulevard Raspail
The Underground Lap Pool at Hotel Lutetia
Panoramic Paris Rooftop Views
---
What To Do
---
Known for its emphasis on arts and literature, Saint-Germain-des-Prés is brimming with charming spots to explore and cozy places to stop for an espresso or aperitif. First, acclimate to the area with a stroll around the neighborhood and take a detour through Rue de Buci's idyllic street, brimming with a collection of flower and cheese markets, boutiques, and cafés.
Literary buffs can pick up a book at the famed English-language bookstore Shakespeare and Co., located across from Notre Dame and founded by American expat Sylvia Beach, who Hemingway penned about in his Paris-based novel A Moveable Feast. Then, head over to the famously beautiful Luxembourg Gardens, split into both French and English gardens, and a must-visit in blooming season with 55 acres of landscapes—the perfect place to spend an afternoon reading and soaking up the sun or enjoying a picnic on the lawn.
Then carve out time for fashion destination Le Bon Marché Rive Gauche, one of Paris's most storied and prestigious retail destinations that offers a truly unique luxury shopping experience.
Luxembourg Gardens in Bloom
---
What To Eat & Drink
---
Renowned for some of the best food in the city, the 6th arrondissement is a haven for classic French dining experiences and casual bistro-style meals.
For breakfast, visit one of Paris's most widely known cafes, Café de Flore— it's best for coffee, Parisian pastries, and people-watching; in the 1930s, the corner cafe was once the local Left Bank gathering place for writers and intellectual thinkers.
For lunch, head to Le Récamier, named for Juliette Récamier, a French socialite and gracious hostess whose parlor was the frequent meeting place for influential 19th-century writers and politicians. If weather permits, sit at the outdoor foliage-covered terrace and order a glass of Sancerre and a dozen oysters, followed by one of Le Récamier's signature soufflés.
For dinner, head over to Les Avant-Comptoirdu Marché, a lively tapas-style restaurant from chef Yves Cambebord offering seasonal small plates, a wide selection of cheeses and charcuterie, and an extensive collection of organic wines.
Post up at Le Bar Josephine at Hotel Lutetia for after-dinner drinks, a gathering place for the fashion set with floor-to-ceiling art frescos, live jazz, and home to some of Paris's best craft cocktails.
Les Avant-Comptoirdu Marché
Celebrity news, beauty, fashion advice, and fascinating features, delivered straight to your inbox!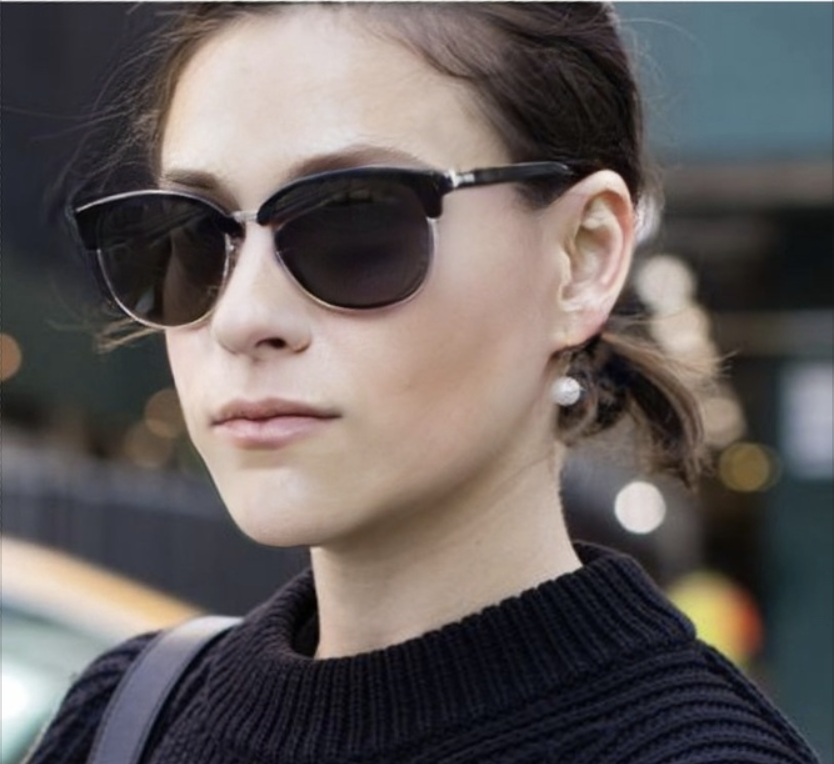 Sara Holzman is the Style Director at Marie Claire, covering runway trends and tracking down the latest finds to buy and wear. When she's not writing about fashion, she pens about the best places to jet-off to. Over her six years with Marie Claire, Sara has reported on the ever-evolving world of fashion— covering both established and emerging designers within the industry. Sara has held fashion positions at Lucky and SELF Magazine and was a regular contributor to Equinox's Furthermore website, where she wrote across their style, wellness, and travel verticals. She holds a degree in Journalism from the University of Missouri, Columbia, and currently resides in Manhattan. Follow her along at @sarajonewyork.