The Way We Wore It
A look back at the biggest perfume milestones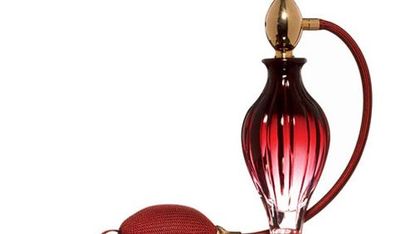 (Image credit: Jeff Westbrook)
1920s: EAU COUTURE
"Before the '70s, France was the world leader in fragrance, and their scents were very complex," says perfumer Kilian Hennessy. "To this day, it's very difficult to identify the notes in the ever-popular Chanel No. 5 [created in 1921]."
1970s: AMERICAN REVOLUTION
Revlon's Charlie changed the game in 1973, says Hennessy. "With strong notes like jasmine and orange blossom, new American scents matched the image of the liberated woman."
1980s: POWER PERFUME
Composed of a few straightforward notes, Dior's Poison, created in 1985, was bold and recognizable. "In the time of big shoulder pads and big hair, fragrances had to make big, loud statements, too," says Coty's Catherine Walsh.
1990–1994: HOLY WATER!
A backlash against '80s excess, suddenly everyone wanted to smell like a glass of water, says Walsh. The popular marine scent L'eau d'Issey (1992), literally means "Issey's Water." Two years later, unisex fragrance CK One's packaging mimicked a bottle of water.
1995: THE FOOD OF LOVE
Thierry Mugler's Angel launched in 1992 but only became a success three years later — and kicked off a gourmand trend in the process.
Check out our new Fragrance Finder tool for more perfumes and to find your signature scent.