4 DIY Skincare Recipes That All Involve Alcohol
Rosé toner? Say no more.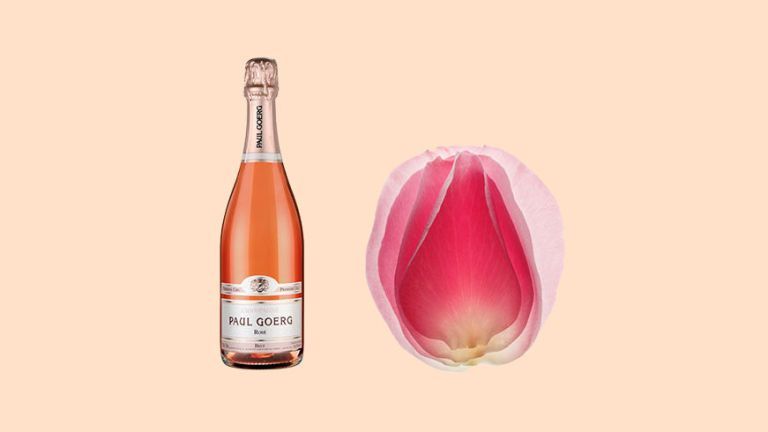 (Image credit: Design by Sierra Piland)
We've heard of using grocery list items in our at-home skincare routine (honey, yogurt, and avocado, we salute you), but when we were turned onto the idea of using our Happy Hour libations for masks and body scrubs? Let's just say interests were *piqued*. Here, Holly Monson—spa manager at Ocean Pearl Spa in Carlsbad, CA—shares four skincare recipes featuring boozy favorites like champagne and vodka for your must luxurious "treat yourself" night in.
Blackberry Bliss Body Scrub
"This body scrub is good for all skin types and great before a spray tan. It will leave you feeling silky, but not oily."
1. Blend 10 blackberries, 2 mint leaves (optional), 1/2 of a lemon, and 1/2 oz. organic vodka.
2. Pour into mixing bowl or storage container. Add 1 1/2 cup of raw organic coarse sugar, 1 Tbsp. organic coconut oil (softened), and your essential oil of choice. Stir.
3. Place in freezer for 20 minutes for a thicker consistency.
4. Apply to dry skin in the shower, scrub and remove with warm water.
Mimosa Bath Soak
"Enjoy the exfoliating benefits of champagne in a luxurious bath soak. The combination of champagne and sweet orange will slough away dead skin, remineralize your skin, increase circulation, improve your complexion, and kill bacteria. Tartaric acid in champagne helps reduce discoloration and fine lines while lightening skin. Orange oil promotes collagen production, combatting wrinkles and dark spots. Its main ingredient Limonene is a powerful antioxidant that helps slow the rate of UV damage."
1. Combine 1 cup of champagne, 1 cup of water, and 6 drops of sweet orange essential oil in a bowl. Swirl around to mix.
2. Fill your tub and add entire mixture.
3. Soak for at least 15-20 minutes.
RELATED STORIES
Rosé Toner
"A gentle toner to balance out the skin. Rosewater has anti-inflammatory properties that can help reduce the redness of irritated skin, get rid of acne, dermatitis, and eczema. Champagne has calming astringent properties."
1. Combine 1/2 cup of champagne and 1/2 cup of rosewater in a glass spray bottle.
2. Swirl to mix (do not shake).
3. After cleansing, spray toner onto cotton round. Apply to face at night.
4. Follow with moisturizer or night cream. Use daily at night. Do not use mixture for longer than a week.
Sweet Champagne Facial Mask
"Champagne contains resveratrol and tartaric acid, both being powerful antioxidants that will help combat environmental damage. Cocoa is also a nutrient packed antioxidant and will help to minimize pores and even out skin tone. Great for all skin types."
1. Mix 1 Tbsp. of champagne and 3 Tbsp. of unsweetened cocoa powder well and apply to face. For a thinner consistency add more champagne.
2. Leave on for 5-10 min remove with a warm towel, tone, and moisturize.
Follow Marie Claire on Facebook for the latest celeb news, beauty tips, fascinating reads, livestream video, and more.