The 21 Best Hair Oils for Soft, Shiny Hair
Mirror hair, who?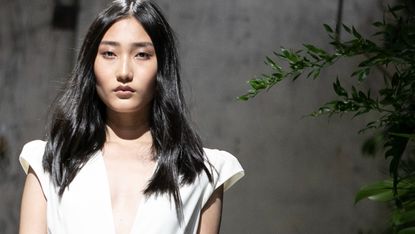 (Image credit: Getty)
Winter weather can wreak havoc on your hair. Between shoving your lengths into an endless array of scratchy hats, scarves, and sweaters, and the super-dry heat coming out of your radiator for hours on end, your strands seldom catch a break between the months of October and March. And while a hydrating shampoo or a good deep-conditioning hair mask can remedy your dry, brittle strands, so too can a touch of hair oil. The best hair oils leave your hair looking shiny and healthy, no matter how cold or dry the climate.
What does hair oil do?
Before you ask if hair oil will leave your hair looking greasy, let me stop you. No, it won't—if you apply the right amount, and use it in the right way.
Some hair oils are meant to be applied to damp hair, others to dry, and a few are even meant to be applied directly to an itchy scalp to calm it down and to help hair growth. Many options on the market right now even act as a heat protectant.
How do I apply hair oil?
If you're using your hair oil to restore shine and protect your hair against heat damage from your styling products, apply to the ends and lengths of your hair and spread it evenly with a wide-toothed comb. This will guarantee that the product will be distributed evenly throughout your hair.
If you're in a pinch and you're looking to add a bit of shine to your day-old blowout—or remedy the look of split ends if you're in-between haircut appointments—apply a small amount of your preferred oil to just the very bottom of your hair.
Which hair types can use hair oil?
Pretty much any hair type can benefit from the inclusion of a hair oil in their routines. But, depending on factors like your hair texture or porosity, you should use different types of oils. Coconut and jojoba oils, for instance, work best on high-porosity hair. On the other hand, low-porosity hair will benefit from argan or grapeseed oils.
Keep reading to check out 21 of the best hair oils on the market right now. Here's to shinier, healthier hair in 2022.