Worth It: Chanel Ombre Première Libre Loose Eyeshadow
It's the first-ever loose eyeshadow from Chanel—and it doesn't disappoint.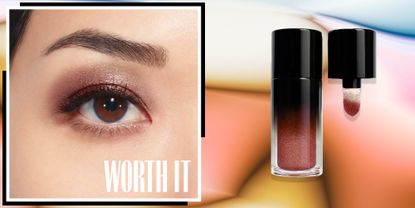 (Image credit: Future)
Marie Claire Newsletter
Celebrity news, beauty, fashion advice, and fascinating features, delivered straight to your inbox!
Thank you for signing up to Marie Claire. You will receive a verification email shortly.
There was a problem. Please refresh the page and try again.
Welcome back to Worth It, our weekly seal of approval on noteworthy launches and bespoke collaborations in the worlds of beauty and fashion. If it's featured here, consider these investments worthwhile.
The Promise
Think of Chanel's eyeshadow range, and the Les 4 Ombres quad comes to mind. There are the classic colors of course, and the limited-edition collections (including the Délices palette I obsessed over earlier this year). If you're truly immersed in the Chanel beauty-scape, you might also be clued into the gorgeousness that comes by way of the brand's long-wear liquid shadow. What you haven't seen however is a loose powder eyeshadow—until now. The Chanel Ombre Première Libre Loose Eyeshadow is the brand's first-ever entry in the eyeshadow sub-category, and it lives up to the industry's expectations.
Available in six different shades inspired by the fall equinox, you can expect each to be pearlescent, intense, and have a satin sheen. The fine loose powder is housed in an ombre-style container (you can see the shade at the base) with a lid that doubles as a short shadow sponge primed for application. Once swiped onto the lid, Chanel says the shadow transforms into a creamy texture that sets and stays for up to eight hours without creasing, smudging, or fading. The allure of it all? The intensity, which builds drama with every layer. Of course, I had to see the power of the pigment for myself.
Why I'm Obsessed
I'm not scared of bold eyeshadow in the slightest. Give me a hot pink, a rich brown, or an intense sparkle and I'll swatch it right on my lid without an iota of hesitation. Dare me to try a red lip or purple blush though? I'll push back with the entirety of my body weight. Ironically enough, I find eyeshadow to be the most approachable of all makeup products. Despite not having the artistry of a professional, a simple on-shade swipe—just across the lid—has the potential to tie together an entire look.
Still, pain points abound—despite claims that say otherwise. Many shadows refuse to blend without fast-action and the assistance of a dense brush. Majority crease. Nearly every single formula fades. There are a few exceptions—and I confidently confirm that Chanel's latest launch is one of them. I only recently got my hands on the single-shade bottles, but I was effectively hooked after just one day of wear. Being the good beauty editor that I am, I feel compelled to tell you why.
From a packaging perspective, it's ideal. The loose powder isn't at risk of spilling or falling out. And the lid—oh, the lid—makes application easy as can be. The length allows the attached brush to pick up the perfect amount of product, removes the necessity for a brush collection, and is ideal for on-the-go applications or office touch-ups. It's sleek (obviously) and fits in even my teeniest, tiniest micro-bags and pockets so it's by my side 24/7.
Packaging, while notable, isn't why you *need* this product though. You *need* it because the formula is genuinely one of the best I've ever tried.
Hear me out: It's 8:45 in the morning. I'm sitting at my vanity, unscrewing the lid on shade 408, ACACIA. I tapped off the excess powder (this part is key) and took the small brush flat to my lid. I worked the sponge like a five-year-old with a paintbrush—blunt, hap-hazard strokes across the area of skin I wanted covered. As the brush hit my skin, the powder instantly transformed into a cream-like texture.
The pigment was bold, which I'll admit had me worried at the get-go. But, as soon as I started diffusing the shade with my fingertip, all angst subsided. The formula is extremely blendable—and workable. Unlike a lot of cream shadows that have only a few seconds of play time, I was able to reposition pigment for a solid minute. After blurring out a base layer, I added an extra swipe on my lid for a hint of drama. The brush, when held vertically, was actually slim enough to use directly on my lower lash line, too.
Once content with my final look, I made my way to the office. It was a painstakingly humid day (yay!) and I had a booked and busy day ahead of me. To my genuine surprise, this eyeshadow maintained its intensity and crease-free status at my 12 p.m., 3 p.m., and 6 p.m. mirror checks. Please note: I have *really* oily eyelids, so this is an extra special feat.
Any product that has this kind of staying power is made of magic—and well worth your money.
Celebrity news, beauty, fashion advice, and fascinating features, delivered straight to your inbox!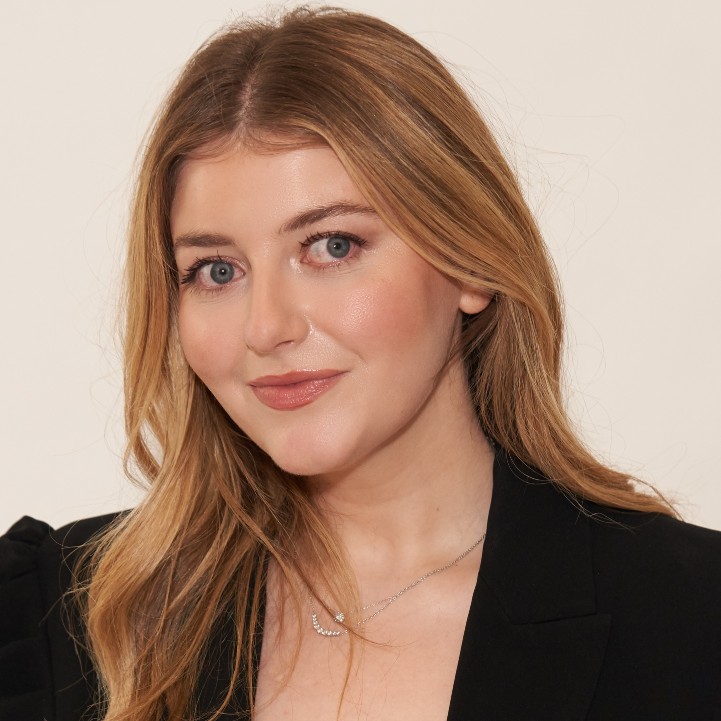 Samantha Holender is the Beauty Editor at Marie Claire, where she reports on the best new launches, dives into the science behind skincare, and keeps up with the latest trends in the beauty space. She has previously written for Us Weekly, Popsugar, Makeup.com, Skincare.com, and Philadelphia Wedding. Follow her on Instagram @samholender.