The 22 Best Eyebrow Pencils on Earth
Pump up the volume.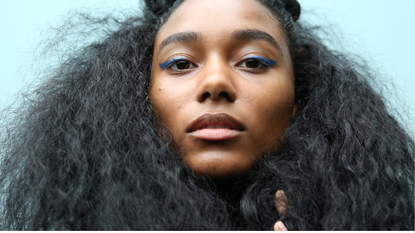 (Image credit: Getty Images/ Monica Schipper)
Not to exaggerate, but I would die without my eyebrow pencil. You know how Abbi Jacobsen says in Broad City, "I finally figured out my eyebrows. They're sisters, not twins"? Well, my eyebrows (opens in new tab) are distant cousins with nothing in common who are dying to log off their family Zoom call. They're just fundamentally different. Without my trusty pencil, my right brow is missing a chunk of its arch and I am compelled to stare at it in every mirror I pass. I've labored and fought and wasted time with eyebrow pencils that are too brittle, too soft, too harsh, or too liable to smear in my lifelong effort to find brow makeup that gives the illusion of my arches being twins. But finally, I've found the brow pencils that really, truly work.
What kind of brow pencil should I use?
Everyone needs a different brow pencil, depending on what they're trying to accomplish. If you over-plucked when those skinny Xtina Aguilera brows were en vogue, a skinny, slanted pencil can help you add faux hairs and create a new shape where you need it. Or maybe you've got a ton of hair on those arches, but you just need to add some shading to some sparse spots, and a powdery chubby option might be a better fit. No matter what your brow situation, we've got you covered. Here, the absolute best of the bunch.