26 Celebrities Who Have Mastered the Art of Strawberry Blonde Hair
Not all strawberry blondes are created equal.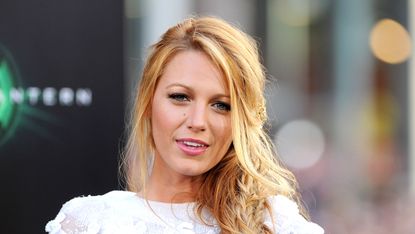 (Image credit: Getty Images)
If you're a blonde or a redhead looking to make some moves this summer, you could migrate to brunette territory, but the path of least resistance is just as easy as adding some highlights or a subtle color wash that enriches your *natural* hair color. Take a gander through the best of strawberry blonde tones, ahead, that'll make you want to head straight to the colorist's chair.
1/26
Rachel McAdams
A look that was gone far too soon, we loved Rachel McAdams foray into marmalade-colored locks.
2/26
Isla Fisher
Isla Fisher lightens her typically flaming red hair to this gorgeous subdued golden hue.
3/26
Abby Lee Kershaw
If you want a more literal take on the straw-berry blonde look, have your colorist apply a pale pink wash atop a platinum dye job for this pastel style.
4/26
5/26
Lindsey Lohan
Loving this golden copper hue and darks roots combo paired with Lohan's all-black number.
6/26
Jayma Mays
The best way to accessorize a sweet pink dress and fuchsia lips? A beautiful strawberry blonde lob with lighter and darker accents.
7/26
Mary-Kate Olsen
Is there anything better than a vintage Olsen photo? Correct answer: Nope, especially when it involves majestic hair that perfectly toes the is-it-red-or-is-it-blonde line.
8/26
Evan Rachel Wood
Wood nails old-school Hollywood glam with luminous blonde highlights and Veronica Lake-esque curls.
9/26
Christina Hendricks
Hendricks' colorist provides us with major #hairgoals thanks to this understated yet enviable shade.
10/26
Scarlett Johansson
This slightly darker, slightly sexier tint puts a twist on the typically bright hue.
11/26
Bella Thorne
Thorne masters the shade by adding darker roots and visible blonde highlights to her signature ginger coloring.
12/26
Adele
Amazingly bright strawberry blonde hair? Check. Superstar shades? Check. Voice of an angel? Check.
13/26
Nicole Kidman
Kidman can just as easily transition between her signature red hair and a bright blonde, but the middle-ground between the two looks just as natural.
14/26
January Jones
Here, Jones goes matchy-matchy by pairing her reddish hair color with bold, copper eyes.
15/26
Heather Graham
Ladies with pale skin take note: This version of strawberry blonde highlights your complexion rather than making you look washed out.
16/26
Blake Lively
Blake Lively, Hollywood's Hair Queen (it's an official title), accents her strawberry blonde color with chunky blonde highlights.
17/26
Cate Blanchett
If you're not ready to commit to a full coppery wash in your blonde hair, ask your colorist for ever-so-subtle reddish tones like Blanchett's.
18/26
Kristen Stewart
Hair chameleon Kristen Stewart reverted back to her natural strawberry hair color for the movie On the Road, and we love the rusty undertones of her tousled locks.
19/26
Amy Adams
Amy Adams goes a few shades lighter in this sun-kissed version of her normal auburn locks.
20/26
Drew Barrymore
Take a page from Drew Barrymore's style booklet by matching blonde highlights with a sunny shade of gold.
21/26
Whitney Port
We knew her as a beach-y blonde in The Hills, but here she kicks her color up several notches with a head full of caramel-russet curls.
22/26
Jessica Chastain
Obsessed with this gorgeous color that falls in the "just right" Goldilocks realm between strawberry and blonde.
23/26
Emma Stone
Stone goes for ombre waves here with a head full of highlights at the tips of her hair.
24/26
Kate Bosworth
Top off a sweet strawberry blonde dye job with a complementary shade of orange-red lipstick.
25/26
Sienna Miller
Natural blondes can mix up their color range come summer by adding brown and red color accents to their hair.
26/26
Julia Roberts
Blonde highlights and dark roots keep this multi-tonal style from looking boring.
Marie Claire email subscribers get intel on fashion and beauty trends, hot-off-the-press celebrity news, and more. Sign up here.