Blonde vs. Brunette: Celebs Who Made the Switch
Feel free to show this to your colorist immediately.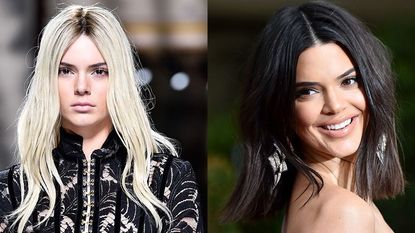 (Image credit: Getty Images)
Are you a brunette contemplating a blonde leap? Or vice versa? Well, look no further. We've tracked down the best celebrity blonde and brunette transformations over the years. Ahead, see who made the switch to the dark (hair) side and served up some seriously stunning red carpet looks.