Editors handpick every product that we feature. We may earn commission from the links on this page.
The 6 Best Skincare Acids You Need To Try
Whether you're looking to treat darks spots or acne, there's an acid for every skin type.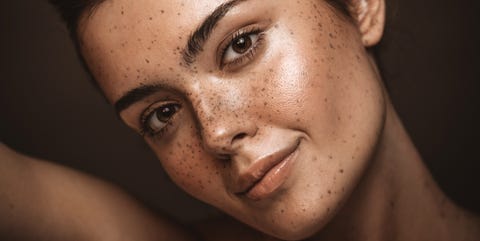 If you're anything like me, you've seen words like "glycolic acid" or "salicylic acid" or "AHA/BHA" and thought to yourself, What? There seem to be a million different skincare and bodycare products on the market, all advertising an acid ingredient. But which acid is right for your skin, and which product suits your needs? We need to be careful, because sometimes an acid that treats dryness, like hyaluronic acid, won't work for a person whose suffering from frequent acne breakouts. But have no fear! I have compiled a list of six different products that each use a different hero-acid in each one, so you don't have to play the guessing game.
Whether you're looking to soothe inflamed skin, get rid of those pesky dark spots, bring some hydration back to your face or body–I've got you covered. These products are proven to be effective and each one tackles a different need. For my sensitive ladies to my tough-skinned dames, there is a product on this list that will make you ask, Where have you been all my life?
This content is created and maintained by a third party, and imported onto this page to help users provide their email addresses. You may be able to find more information about this and similar content at piano.io