The 16 Best Retinol Creams
Plus, expert tips on how to use the game-changing skincare ingredient.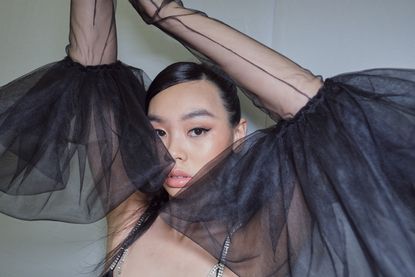 (Image credit: Getty)
If you walk up to anyone with near-flawless, glowing skin and ask them for their secret, I'm willing to bet it has to do with retinol in some shape or form. The skincare ingredient has long been touted as the anti-aging holy grail thanks to its ability to transform skin, literally. Retinol and every other vitamin-A derivative such as retinoids, retinyl acetate, and retinaldehyde work to increase cell turnover, smooth skin texture, improve fine lines and wrinkles, and brighten skin. If retinol sounds like the do-it-all skincare hero, that's because it is.
So why is it so mystifying? Some people say retinol is the best thing that ever happened to them; others complain that it leaves their skin red and dry. Then there's the question of how to incorporate it into your skincare routine—you can't just slather it on willy-nilly or you could get burned, maybe even literally. Plus, with the hundreds of products on the market, how do you know which formula is right for you?
To answer all of your burning retinol questions, we looked to the experts to decode the ingredient in the simplest terms. Ahead, we broke down the need-to-know info to add retinol into your routine, including the shopping tips and our favorite retinol creams and serums to date.
What Is Retinol?
Retinol, which is another name for Vitamin A, is a powerful ingredient for addressing a number of skin concerns. "It can help to fight acne, stimulate collagen production, and has anti-inflammatory properties," says Dr. Michele J. Farber of Schweiger Dermatology Group in New York City. Additionally, dermatologist Dr. Patricia Wexler says, "Your goal would be using retinol to get smoother, more evenly pigmented skin, with less post-inflammatory pigmentation."
In your skincare journey, you'll likely come across retinoids—but don't get it confused with retinol. It's important to understand that there's a distinct difference between the two. "Retinols and retinoids are both vitamin A derivatives," explains Dr. Farber. "They have both been formulated to be applied to your skin in topical form, but retinoids are stronger than retinols. While over-the-counter retinol creams do have many of the same benefits, they often work more slowly."
What to Look For in a Retinol Cream
A quick stroll down the beauty aisle and you'll find a range of creams, serums, retinol eye creams, and oils all with different types of retinol at different strengths. As Hannah Zaborowski, an advanced practice esthetician and FACE FOUNDRIÉ executive trainer, explains, "The medical grade brands have higher potency which will give you quicker results, but it is also much more harsh on the skin when starting out." Drugstore retinol products, on the other hand, aren't as potent but can be a great place to start. If you're a retinol newbie, it's best to start off with a gentle, low-dose formula to ward off any irritation or adverse side effects (think 0.5 percent or lower) then work your way up to higher percentages.
As we mentioned before, there are a ton of different formulas out there when it comes to retinol. For example, many retinol products come in a cream or moisturizer form, which can be great for an added dose of moisture, however, they have their downsides. "To avoid acne flares, a light formulation, not a heavy cream is the way to go," says Dr. Wexler. Meanwhile, Zaborowski prefers serums as they tend to be less irritating and have great absorption. All in all, it's best to consider your skin needs when choosing a formula. If redness or irritation occurs, consult your dermatologist and re-evaluate the concentration, frequency, and formulation.
The Best Retinol Creams