The 16 Best Retinol Creams to Add to Your Skincare Routine
If you're not already using retinol, you should be.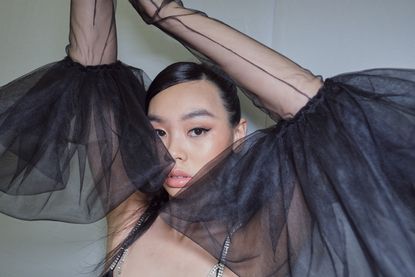 (Image credit: Getty)
Any skincare expert will tell you that anti-aging and retinol are inextricably linked. So why is this potent anti-wrinkle ingredient still so mystifying? Some people say retinol is the best thing that ever happened to them; others complain that it leaves their skin red and dry. Because it's never too early (or too late!) to stave off the signs of aging, we looked to the experts to decode retinol—or is it retinoids?—in the simplest of terms.
What is retinol?
Retinol, which is another name for Vitamin A, is a powerful ingredient for addressing a number of skin concerns. "It can help to fight acne, stimulate collagen production, and has anti-inflammatory properties," says Dr. Michele J. Farber of Schweiger Dermatology Group in New York City.
What's the difference between retinol and retinoids?
It's important to understand that there's a distinct difference between retinol and retinoids. "Retinols and retinoids are both vitamin A derivatives," explains Dr. Farber. "They have both been formulated to be applied to your skin in topical form, but retinoids are stronger than retinols. While over-the-counter retinol creams do have many of the same benefits, they often work more slowly."
When should I start using retinol?
Though it's touted as the gold standard in anti-aging, this powerhouse isn't just for the older crowd. Incorporating retinol into your routine in your twenties can help keep sun damage in check and help prevent lines from developing.
"In your twenties, starting a healthy skincare regimen when you're young will help you to age gracefully and keep your skin in the best shape possible," says Dr. Farber. "Women should start off using retinol creams during their twenties, as this is the time when sun damage starts to become apparent."
How do I begin using retinol?
You want to be wary of not using anything that's too strong. "To avoid acne flares, a light formulation, not a heavy cream is the way to go," says dermatologist Dr. Patricia Wexler.
If redness or irritation occurs, re-evaluate the concentration, frequency, and formulation. And this is important: SPF is always necessary when using a retinol. "Your goal would be using retinol to get smoother, more evenly pigmented skin, with less post inflammatory pigmentation," says Wexler.
What retinol cream should I use?
Taylore Glynn is the Beauty and Health Editor at Marie Claire, covering skincare, makeup, fragrance, wellness, and more. If you need her, she's probably roasting a chicken, flying solo at the movies, or drinking a bad Negroni at JFK.