Beauty Looks From 'Twilight' to Copy Right Now
Alexa, play "Supermassive Black Hole" by Muse.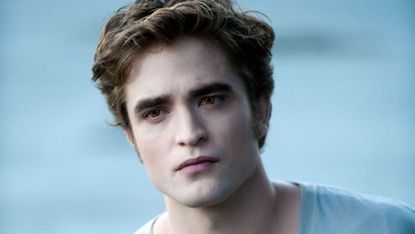 (Image credit: Summit Entertainment)
Marie Claire newsletter
Celebrity news, beauty, fashion advice, and fascinating features, delivered straight to your inbox!
Thank you for signing up to . You will receive a verification email shortly.
There was a problem. Please refresh the page and try again.
Now that you've had time to read Midnight Sun, the love you once had for Twilight (opens in new tab) has been reignited. In this time of Twilight Renaissance, grown women are realizing that the books and movies we were shunned for liking were actually…kind of awesome? Great soundtrack, hilarious exchanges, mood lighting for days, and arguably enough fire beauty looks to fill a whole new book. The older I get, the more I can appreciate Twilight in a new way. Did it romanticize creepy controlling relationships? Sure did. (opens in new tab) Was there a thinly-not-thinly veiled pro-life message? There certainly was. But it also included some incredible moments, like Charlie Swan being a good parent, vampires playing baseball, Charlie Swan being giving the most epic wedding speech ever, shirtless werewolves, and did I mention Charlie Swan?
If we can accept Twilight for what it is–a flawed but relevant moment in cinematic history–then it is my belief that jumping back in that rabbit hole is an excellent idea. And because I have two obsessions, Twilight and beauty, I have decided to unite them. Behold, the best beauty looks from the Twilight franchise. And no, Bella Swan isn't on here. Alexa, play "Supermassive Black Hole" by Muse.
Tatjana Freund is a Beauty Commerce Writer, covering makeup, skincare, and haircare products and trends. She's a fan of vodka tonics and creepy Wikipedia pages.