Beauty Inside & Out: Hailee Steinfeld
The Core Hydration ambassador on the importance of hydration, her makeup bag staples, and the one brand that works for her sensitive skin.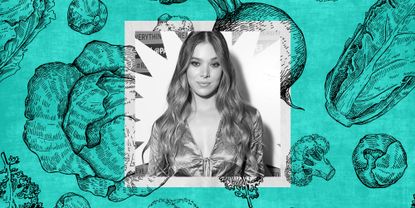 (Image credit: Future)
Marie Claire Newsletter
Celebrity news, beauty, fashion advice, and fascinating features, delivered straight to your inbox!
Thank you for signing up to Marie Claire. You will receive a verification email shortly.
There was a problem. Please refresh the page and try again.
In the ultimate quest for inner beauty and outer glow, Marie Claire asks our favorite trailblazers to share intel on finding balance in their busy lives. Read it all here, in Beauty Inside & Out.
Ask 100 people for their definition of wellness, and you're bound to get 100 different answers. Ask Hailee Steinfeld though, and you're going to get one of the most well-rounded responses Miriam Webster has ever seen. For the Spider-Man: Across the Spider-Verse star, wellness isn't just about yoga, eating well, or self-care—it's all of the above. "There's spiritual wellness, emotional wellness, and physical wellness. My goal is always to make sure that each of those is in my life. I check in and see what I'm actively doing to maintain a healthy and happy lifestyle."
On the daily, that includes substantial hydration (Core water for the win), movement, and a little bit of puppy time. The Hawkeye star makes a point to indulge in her skincare routine, set aside time for friends, and eat foods that fuel her. That's just the start. To get the full breakdown of how Steinfeld creates a balanced lifestyle, read ahead.
Inner Beauty
Hydration Station
I don't leave my house without Core Hydration or Core Hydration+; it's become a major, major part of my wellness routine. I love infused water, which is why Core Hydration+ has been the key to my day—it can make it a little easier to drink my water when there's a little hint of flavor. I have moments where I'll get so wrapped up in my work days, that I don't realize an entire day has gone by and I have not had nearly enough water. I've experienced what it feels like to be genuinely hydrated and I now know instantly when I'm not. Everything just works when you're hydrated. My skin is always popping when I'm hydrated, everything flows, and everything feels good.
Puppy Time
In the past, my mornings have been a little chaotic because I love my sleep and I love to stay in bed until the very last second that I can. Therefore, I leave very little time to have a morning routine. But, that has certainly changed in the last few years. I now have two perfect little Yorkie puppies and they have their own morning routine, which has now become my morning routine. It consists of waking up, going outside with my Core water bottle, and staying outside until I finish my water. That gives my dogs time to run around and do their thing. That's probably my favorite part of my mornings.
Sweat It Out
Being active is a huge part of my life and the only thing that keeps me sane. My relationship to working out has always been incredibly healthy and it's always been very motivating and inspiring to me. I definitely am always setting short-term goals, long-term goals, and challenging myself. If I can just spend a minimum of 15 minutes a day moving my body, it doesn't have to be lifting a certain amount of weight, it doesn't have to be burning a certain amount of calories, but just getting my blood flowing, clearing my head, and being in the gym has become that time where I get to just be on my own and with no distractions. It's not always about how much I can sweat. Sometimes I only have 25 minutes before work starts and I'll just do a brisk walk. It always amazes me how good I feel after the fact, especially when I'm not in the mood. It never fails to make me feel better than I did walking in.
Self Care Rituals
When I need to reset, sometimes I'll call a friend that I haven't caught up with in a while and hear about them and their life and what they're going through; sometimes I'll put my phone away completely and light a candle and take a bath; other times I'll just listen to some soft music and fall asleep to it.
Outer Glow
Sensorial Skincare
I'm very much a skincare girl. I love a good morning and nighttime routine. It is such a calming and serene sort of experience where you feel like you're pampering yourself. I tend to use fewer products because my skin is so sensitive. I definitely react to new things, which is always tricky because I love trying new products. I'm a junkie for new things. I get excited and I want to try everything, but I have to ease myself in.
La Mer has some of my all time favorite products; they're so calming and hydrating, which is good for my sensitive skin. But overall a huge part of my skincare routine has become about what I'm putting in my body and not so much just on it.
La Mer The Moisturizing Soft Cream
Nailed It
Tom [Bachik] and I love to lean into any kind of theme [with my manicures]. So if there's a big event or a fun party—we love that. A classic nude is my go-to though. Tom creates this perfect color by mixing however many shades; he's such a genius when it comes to finding that perfect nude for my skin tone. I've also learned all these tips and tricks to keep my nails healthy. I'm looking at them now and they're so long. I'm so impressed with myself and I couldn't be happier. I really try to keep my cuticles moisturized, which is easier said than done. I'll take a little nail oil or even a leftover moisturizer and rub it into my cuticles. It's like magic.
A Moment for Makeup
I love doing my makeup. I've recently just updated my makeup bag—I can't tell you the last time I've bought makeup—and I'm very excited about it. A little concealer under the eyes is more than necessary for me every day. If I'm going to dinner with my girlfriend or going to a concert or doing something fun, I love an opportunity to do more. I'm making it sound like I can really do makeup. I do *very* simple makeup. I'm lucky enough to work with the most incredible makeup artists and it's so fun to sit in the chair and have your face painted by them. Then, anytime I go to do my own, I try to emulate what's been done before. It's not easy, but I do enjoy the process.
I'm using a lot of Makeup by Mario right now—I'm obsessed. I'm loving my Kosas concealer, and my Armani Eyes to Kill mascara.
Recipe for Success: Hailee's Green Juice
I've gotten really into juicing. There's the luxury of being able to go buy fresh veggies and fruits and then throw 'em into a juicer. It's pretty satisfying. There's a green juice that I've been loving; it kind of evolves depending on what I want to taste that day. It basically consists of two handfuls of spinach, a lemon or a lime—I normally go for a lemon—cucumber, a bunch of celery, and sometimes some turmeric or ginger. If I prep it and get into a rhythm, I can make it really fast, which is great. If I don't have time though, celery juice is my go-to.
Celebrity news, beauty, fashion advice, and fascinating features, delivered straight to your inbox!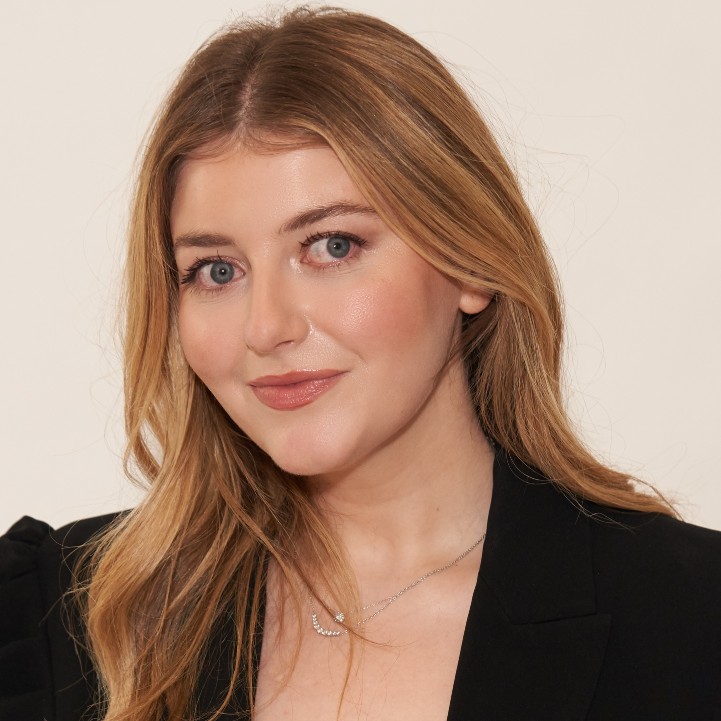 Samantha Holender is the Beauty Editor at Marie Claire, where she reports on the best new launches, dives into the science behind skincare, and keeps up with the latest trends in the beauty space. She has previously written for Us Weekly, Popsugar, Makeup.com, Skincare.com, and Philadelphia Wedding. Follow her on Instagram @samholender.