8 Do's and Don'ts of At-Home Waxing
Hair Today, Gone Tomorrow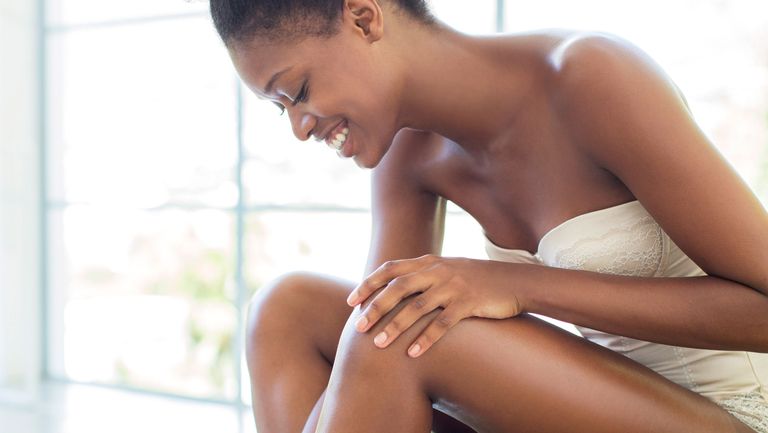 (Image credit: David Lees)
Skip the salon for your monthly wax and save some cash for a new bikini with an at-home wax kit. We asked VEET Esthetician Anna Stankiewicz for her insider tips on baring all:
1. DO start with legs if you've never given yourself a wax before—you'll have a good view of what your doing, and the skin is a little tougher, decreasing the odds that you fall off the edge of the bathtub in pain after pulling off the first wax strip.
2. DON'T attempt a Brazilian wax by yourself—you won't be able to see what you're doing as well as a professional, and an obstructed view and hot wax are not a good combination.
3. DO apply tooth numbing cream in the area you plan to wax about half an hour prior to your session. It will temporarily numb the skin, making the experience a little less painful.
4. DON'T moisturize right before the wax.
5. DO soak up moisture with baby powder, which will allow the wax to adhere to your hair better.
6. DON'T pull at the hair every which way. Make sure you're pulling the wax strip against the grain of hair growth.
7. DO exfoliate and moisturize after waxing to smooth skin and to remove any wax residue.
8. DON'T go over the same area more than three times--you will irritate the skin and increase your odds of ingrown hairs.
Ready to go bare? Try these...
VEET Salon Line Ready to Use Wax Strips

NAIR Salon Divine Body Wax Kit

SALLY HANSEN Express Wax Hair Removal Kit For Face & Body