How to Care for Your Hair at Home
Salon pros give your at-home playbook a serious upgrade.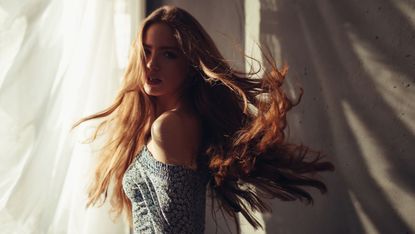 (Image credit: Getty Images)
Marie Claire Newsletter
Celebrity news, beauty, fashion advice, and fascinating features, delivered straight to your inbox!
Thank you for signing up to Marie Claire. You will receive a verification email shortly.
There was a problem. Please refresh the page and try again.
The plethora of viral hair memes—equal parts hilarious and terrifying—during COVID-19-induced isolation signaled a universal truth: Ready or not, we are all in this do-your-own-hair thing together. Chances are, you are coming out on the other side with mismatched roots and grown-out bangs...and a newfound appreciation for your styling professional. The next time anything, be it a bustling social calendar, an appointment mishap, or new financial priorities, keeps you from seeing this delightful styling professional, we want you to be prepared. To help, top salon pros coach you on how to get scrappy with your hair skills.
The Trick to Treatments
Solutions for sunburned scalps, singed ends, and everything in between.
Start With Your Scalp
Caring for your scalp may not sound sexy, but many hair issues start at the roots.Purifying products that get rid of grime and buildup are easy additions to home hair-care routines. Hairstylist Lacy Redway, who counts Tessa Thompson and Yara Shahidi as clients, likes Nexxus Clean & Pure Invigorating Detox Scalp Scrub ($20): "It's infused with proteins and gives your hair a deep clean," she says. For dry, irritated, or even sun-burned scalps, Dr. Barbara Sturm Scalp Serum ($100) adds hydration via hyaluronic acid, along with other calming ingredients. For a DIY flakiness remedy, try a combo of apple-cider vinegar, water, and tea-tree oil as a pre-shampoo tonic.
Use Pantry Oils to Relieve Dryness
The satisfaction that comes from cocktailing ingredients to create your own hair remedy is unrivaled. Redway suggests turning coconut oil (which research shows may help prevent protein loss) and essential oils like lavender or rosemary into a hot-oil treatment. Combine pantry oil and a splash of essential oil and heat on the stovetop or in the microwave for 20 to 30 seconds, then let cool. Massage the oil into small sections of your hair, starting at the scalp and working down to your ends. Wrap your head with a shower cap—or plastic wrap—then top with a silk scarf or beanie to seal in the heat for 30 minutes before shampooing it out.
Whip Up a Shine-Boosting Mask
When a ready-made mask isn't available, head to the kitchen. "There are so many ingredient variations that work depending on your hair type and texture,"says Redway. For thick or color-processed hair, she suggests olive oil, avocado, and honey for reparative benefits. If your hair is on the finer side, swap olive oil for argan oil, which is lighter. For straight-up dry hair, mix coconut oil, honey, and apple-cider vinegar for added shine and softness.
Healthy Hair Products for This Summer and Beyond
A Primer on Color Management
Great hair color can start in your own bathroom.
Avoid Over-Shampooing
Dirty hair isn't a bad thing. In fact, "the more you wash your hair, the faster the color will fade," explains Tracey Cunningham, colorist to Zoey Deutch and Priyanka Chopra. "Try to extend your blowouts. This looks different for everyone, depending on your lifestyle and the amount of natural oils your hair produces, but a good dry shampoo, like Redken Deep Clean ($24), is key for bringing day-three or day-four hair back to life." When it's time for a refresh, spritz dry shampoo onto your roots the night before you intend to style, Cunningham suggests, so the product has the time to absorb excess oil and product residue. When you wakeup, brush it through, then style.
Stretch Out Time Between Appointments
Sometimes, all your hair needs is a quick and easy boost to stave off brassy undertones and fading. "Using toning care products, like Redken Color Extend Blondage ($23) or Brownlights shampoos and conditioners, between glosses meansyou're putting in the work to extend your color at home," says Cunningham. "For blondes, this means keeping you bright and brass free. And for brunettes, it's all about preventing those red and orange undertones from popping through." If you tend to get brassy quickly, use a toning product every time you wash your hair. Otherwise, alternate with your regular shampoo and conditioner. Hairstylist and colorist Nikki Lee, who works with Emma Roberts and Selena Gomez, also recommends using color-depositing treatments 14 days after hair-color application and then again every two weeks after that to prolong vibrancy. Her pick: Garnier Nutrisse Color Revivers ($7) because "they restore smoothness and work great for are fresh of color and shine," she says.
Stick With Subtle Changes
If the impulse strikes to color your own hair, take a second to think about it, then think some more. Most experts insist that dramatic shade shifts should be left to professionals. "Avoid making any big changes without understanding the way hair processes color," Lee advises, adding that it's best not to dye hair two shades above or below your natural color yourself. Redway suggests going the natural route to satisfy your creative urge: "Black tea and coffee can temporarily tint your hair if you want to do something safe that can last two to three washes," she says. Simply mix brewed coffee or tea into your conditioner and apply after shampooing."The lighter your hair color, the easier to tint."
A Cheat Sheet for Self-Styling
High-polish, low-effort looks for all textures.
Transform Your Texture Overnight
Want to wake up with the waves of your dreams? Try this overnight set from Redway: Start with clean, slightly damp hair. Then, after sectioning it into four to six parts, coat strands with a leave-in conditioner—we like Playa Monoi Milk Leave-in Conditioner ($24)—and twist or braid each section. Sleep on this style, or let it air-dry fora few hours. When it's time to take the braids or twists out, finger-comb each section to maintain definition; if you're prone to frizz, apply a moisturizing hair oil like Briogeo Don't Despair, Repair! Strengthening Treatment Oil ($30) to your fingertips first. Use a wide-tooth comb only at the roots to smooth and avoid losing the shape of your waves.
Try Heat-Free Styling
As hard as it is, hide your hot tools and style your hair using your hands, along
with some strategic products. Redway advises watching aYouTube video to pick up a new braiding, twisting, or updo skill. "If you do use a hot tool, try to use the lowest heat setting for your hair to curl or straighten," she adds. Note that this will minimize damage but inevitably take you longer to style. And be sure to use a heat protector, like Oribe's Royal Blowout Heat Styling Spray ($69), which boasts strengthening ceramides toward off breakage and avoid the need for a trim.
Go Minimal Maintenance
For summer months, Redway is a fan of protective styles for natural textures, like box braids or twists, which keep your hair tucked away and require minimal daily upkeep. To boost your hair health and make your protective style last longer, sleep on a
silk pillowcase instead of cotton, which helps hair stay hydrated. For textured colored hair,"make sure you are using an ultra-moisturizing color-safe shampoo and conditioner," says Cunningham. "And become best friends with a hydrating leave-in." It will keep your hair glossy and manageable all season.
Treat Yourself to These Healthy Hair Products
This story originally appeared in the Summer 2020 issue of Marie Claire.
RELATED STORIES
Celebrity news, beauty, fashion advice, and fascinating features, delivered straight to your inbox!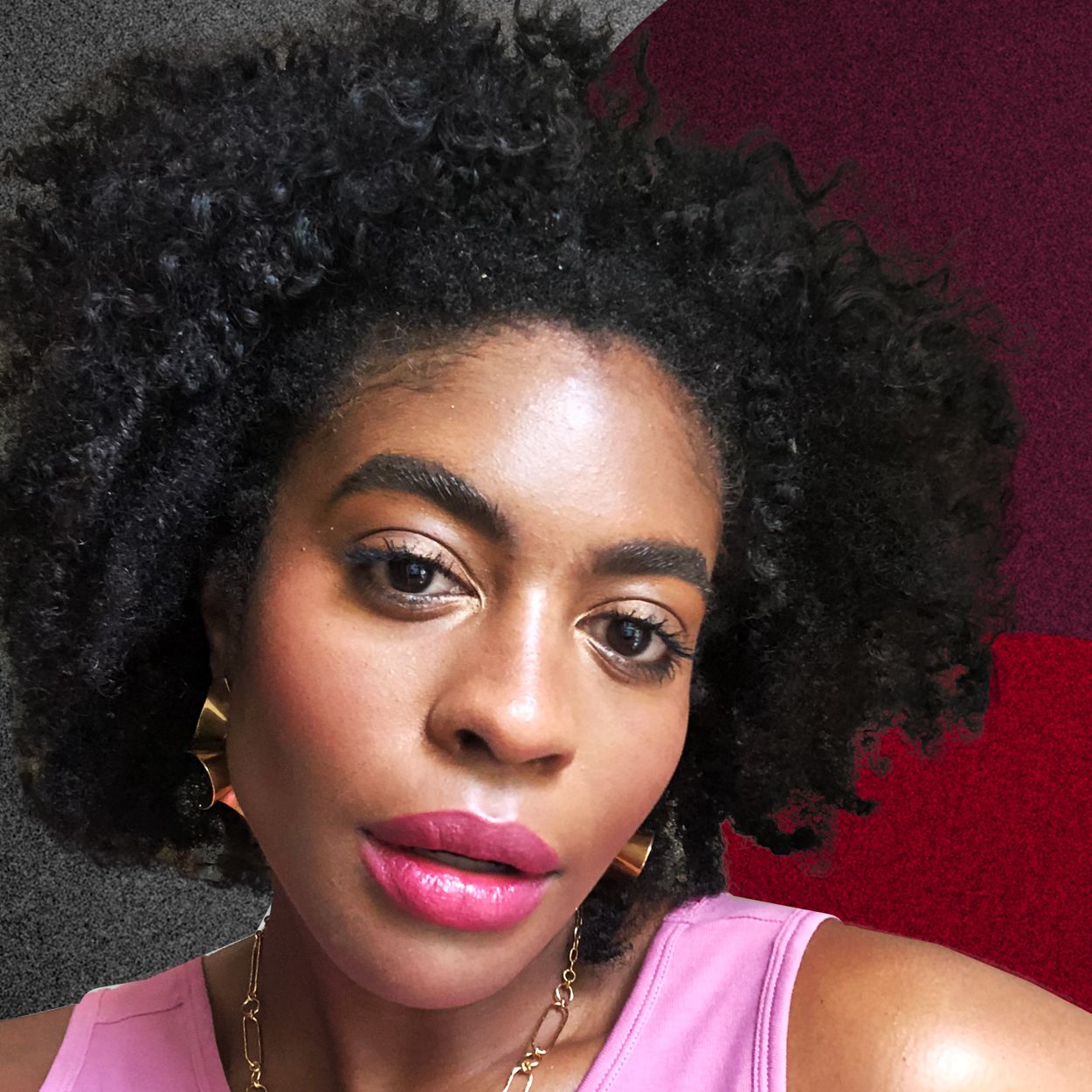 Maya Allen is the former Digital Beauty Editor at MarieClaire.com where she covered makeup, skincare, haircare, wellness, you name it! She has a 15-step skincare routine, owns over 200 red lipsticks, and enjoys testing the latest and greatest in beauty. On most weekends, you can find her at her happy place, which is her makeup vanity. There, she's usually blasting her speakers while singing along to lyrics at the top of her lungs, and making sure her highlighter is on point.