How to Soothe A Sunburned Scalp
Or at least get rid of the lovely peeling.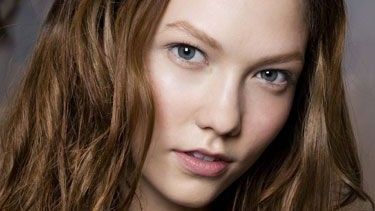 (Image credit: Greg Kessler)
I just got back from a dream vacation in French Polynesia, and despite being ridiculously diligent with sun protection, on the last day in paradise I sunburned the HELL out of my scalp. It turned bright red. It hurt. Then I got back home, and it starting peeling and wouldn't stop. Doesn't that sound pretty?
So I did what any red-blooded beauty editor would do - I took the opportunity to test-run some at-home scalp treatments. I couldn't decide between two oils from hair care companies known for their scalp treatments (is that because they're both French?), so I applied one to the left side of my head, and one to the right. I left them on for about 30 minutes and then washed and conditioned my hair. Here are the results:
Leonor Greyl Regenerescence Naturelle:Packed with nourishing borage oil, I loved this scalp oil because it felt really soothing on my poor head, like it was really healing the skin. It had a soft, powdery floral scent, which made me feel very fancy.
Phyto Phytopolleine Universal Elixir: I loved this one too because it was very purifying. It seemed to really loosen up the last peely scalp flakes (ew!), and the energizing rosemary and eucalyptus oils made my bathroom smell like a luxury spa.
In the end I liked them both, and plan on alternating them when I wash my hair. They both washed out easily and after my hair dried it seemed like there was more volume at the roots than usual. Wow - I must have a lot of gunk weighing that shizz down.