Hair of Ages: Sex Head
Tressed to perfection (with a little bit of sex).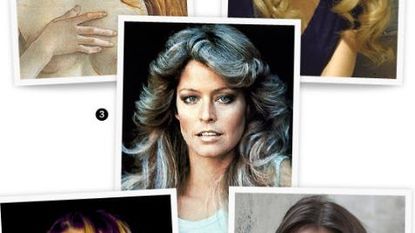 (Image credit: Marie Claire)
1. Venus, 1486
Botticelli's "Birth of Venus" also gave way to some major seductive Renaissance hair. What's sexier than a fiery-tressed goddess blooming out of a shell? You tell us.
Styling Tip: Extensions via Zeus
2. Brigitte Bardot, 1965
With such a blonde and buoyant mane, it is no surprise that French actress Bardot was nicknamed a sex kitten. Her teased locks are timeless and still on-trend even today.
Styling Tips: Ride on the back of motorcycles in Paris and let the wind take charge
3. Farrah Fawcett, 1977
Her coif reached new heights of bedhead in the '70s…we mean that figuratively and literally. It was even theorized that those feathered locks spelled out "SEX" during one famous photoshoot.
Styling Tips: Go ask Charlie
4. Kate Moss, 1995
Kate Moss was the epitome of sex hair in the '90s, giving her strands a more tousled, grunge look: Less styling and more sex (preferably with Johnny Depp). We're into it.
Styling Tips: Party with Naomi, wake up with Johnny
5. Emily Ratajkowski, 2013
Blown out and breezy, this "Blurred Lines" star sleekifies the sex head look. And it's even work appropriate.
Styling tips: Dance around with Robin Thicke and Pharrell (top optional)
Celebrity news, beauty, fashion advice, and fascinating features, delivered straight to your inbox!