Makeup How-to: 5 Steps to Dewy Skin
Matte skin is hard to maintain when the temperature soars. Here's how to create dewy skin that looks fresh and not sweaty.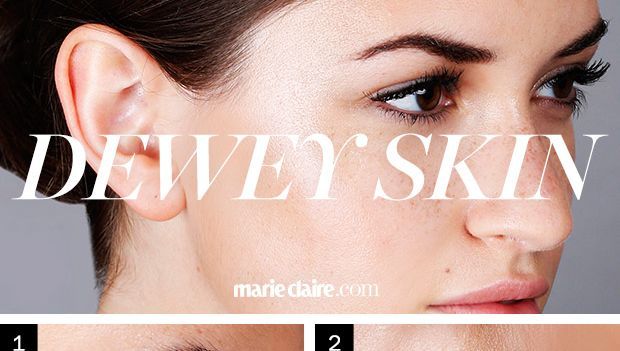 (Image credit: Kathryn Wirsing)
Step 1. Apply SPF and moisturize. Apply a rich daytime moisturizer with SPF all over the face and press into the skin with hands.
Step 2. Conceal dark circles. Use a concealer under the eyes to brighten and spot cover over any redness on the skin.
Step 3. Add a touch of color. Apply bronzer and cream blush to the face and cheek
Step 4. Re-moisturize with a balm or multi-purpose cream. Dab a clear, extra-moisturizing cream or skin protector, like Elizabeth Arden 8-Hour Cream ($19.50; elizabetharden.com), to the top of the cheekbone, above your top lip, to the area directly above the bball of your chin, to the bridge of your nose avoiding the tip,and to your temples by tapping with your finger.
Step 5. Apply powder so you're not shiny all over. Apply a translucent powder in the areas that you don't want shiny: The center of the forehead, under the eyes, down the sides of the nose and towards the cheeks, the tip of the nose, around the nostrils, and under the cheek bones.
More Makeup How-Tos: