Kourtney Kardashian Barker's New Beauty Gummy Vitamin Is Self-Care in a Bottle
The entrepreneur breaks down Lemme Glow after surviving a medical emergency.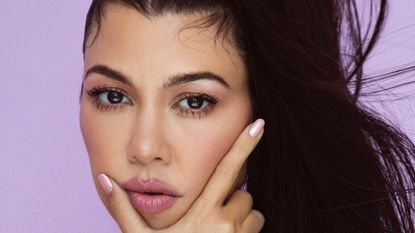 (Image credit: Lemme)
Marie Claire Newsletter
Celebrity news, beauty, fashion advice, and fascinating features, delivered straight to your inbox!
Thank you for signing up to Marie Claire. You will receive a verification email shortly.
There was a problem. Please refresh the page and try again.
There's a part of me that doesn't quite believe in supplements. Let me explain. Sure the thought of keeping my bones strong, reducing my risk for developing cancer, and minimizing anxiety and stress that comes with being an American Black woman sounds appealing, but I can't prove they really work. To some degree, most vitamins make me feel slightly better If I'm taking them regularly, but I wonder if it's a placebo effect or if the supplement is actually working? My thoughts were solidified last year when Harvard Medical School published an article declaring that Americans spend $35.6 billion a year on dietary supplements and very little show evidence of benefits. Was I on to something?
I continued to stand firm in my belief until I met Lemme, Kourtney Kardashian Barker's line of gummy supplements with clinically-studied ingredients. I started my journey to better health with Lemme Matcha (for increased energy), and then Lemme Chill (for less stress), and ended with Lemme Focus (for deeper concentration)—all of which did exactly what they said they would do. No side effects. No gimmicks. I instantly had a change of heart.
Next week the celebrity backed line is set to launch its first-ever beauty gummy vitamin, Lemme Glow, that was formulated by an all-female medical team. Lemme Glow is designed to promote hair, skin, and nail health at a cellular level through the help of vitamin A, C, E, and biotin. "The perfect beauty vitamin should have a blend of vitamins, minerals (macros and trace), and collagen," the entrepreneur and socialite tells me. "This is very rare in the industry but important for us when formulating Lemme Glow. Glow uses grass-fed collagen and we're one of the only brands that use vitamin A in its natural beta carotene."
The newest Lemme addition is baked by skincare experts, and if it's any consolation, the Kardashian clan has given it their stamp of approval. "We've been testing this gummy for over two years," the POOSH founder says. "My friends and family have all tried different versions but we knew this formulation was the strongest. It's also my daughter's favorite [within the collection] so it made my decision [to launch it] easy."
I asked Kardashian to explain what wellness means to her, especially as she recovers from a recent pregnancy complication. "People should do whatever they need to in order to feel their best," she happily explains, days after an urgent fetal surgery. "For some, that means leaning into all things self-care, like facials, body brushing, acupuncture and supplements. But for others, it may include avoiding foods that don't make you feel your best, getting a solid workout in, or just taking time to read a good book or do your favorite hobby. I think balance is key and not restricting yourself too much. Live that life!"
Lemme Glow will be available to purchase exclusively on lemmelive.com on September 12th, 2023 and on amazon.com on September 19th, 2023.
Celebrity news, beauty, fashion advice, and fascinating features, delivered straight to your inbox!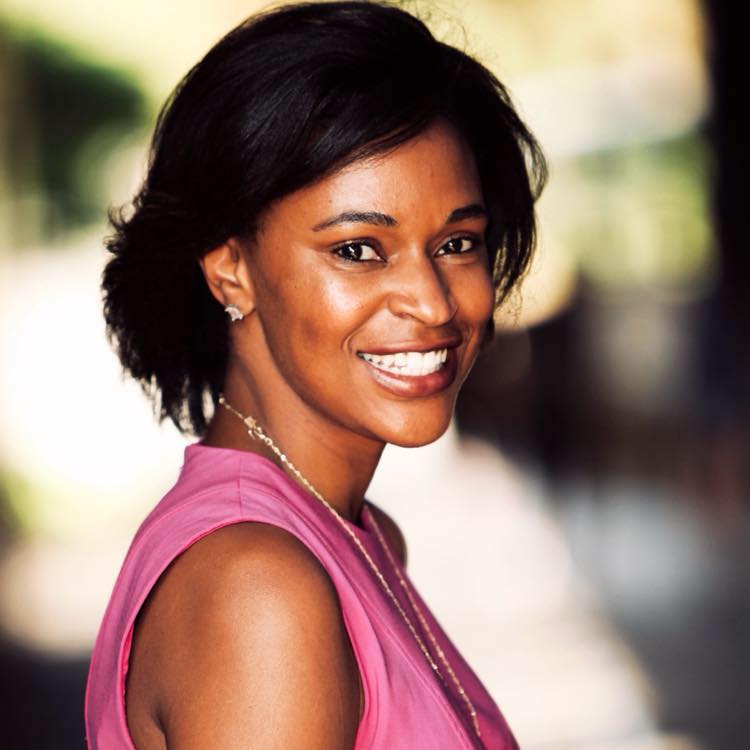 Deena Campbell is the Beauty Director of Marie Claire where she oversees beauty and health content on all platforms. Deena joined Marie Claire after a decade-long career as an editor in print and digital media. Before joining the brand, she managed editorial content for L'Oréal owned Makeup.com and Skincare.com. In 2015, she launched Essence.com's hair channel where she received Time Inc.'s Henry R. Luce Award, shortly before joining Allure.com's staff as Senior Beauty Editor. Along with her editorial positions, she also consulted on content and marketing strategies for beauty companies including DevaCurl and Dove, and has appeared at various speaking events and live television segments.