Worth It: Le Labo Lavande 31 Eau de Parfum
It's an entirely fresh take on lavender.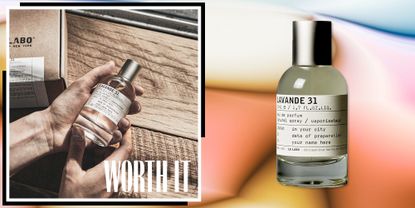 (Image credit: Future )
Welcome back to Worth It, our weekly seal of approval on noteworthy launches and bespoke collaborations in the worlds of beauty and fashion. If it's featured here, consider these investments worthwhile.
The Promise
You can identify Santal 33, Rose 31, or Neroli 36 in an instant. Those three, I would argue, are the quintessence of Le Labo. The fine fragrances are identifiable in an instant. Despite being around for close to two decades, the brand has maintained a thoughtfully curated lineup of scents. The range totals 19 blends, but as of this week, the 20th classic enters the fold. Called Lavande 31, the eau de parfum is on a mission to redefine the musty tropes associated with a lavender fragrance.
It's available in five different sizes, as well as a travel tube refill set, with the standard 100 ml bottle retailing for $322. As is true with all of Le Labo's fine fragrances, the bottles are hand-poured, refillable, and can be personalized (in store or online). Lavande 31 is sourced with high quality ingredients from around the globe, is full-bodied in nature, and is guaranteed to attract what-are-you-wearing inquisitions. To get my full thoughts on the just-launched Le Labo scent, read ahead.
Why I'm Obsessed
I gravitate towards a handful of tightly edited notes. I love a fig, mandarin, or a hint of lemon. I'm particularly fond of amber and cedar. Anything outside of my comfort bubble I approach with a healthy dose of scepticism. Oftentimes, I personally feel like the rose-neroli-santal-lavender fragrances of the world are fine. They're nice, I can appreciate the craftsmanship, but rarely do I find those blends resonate with me enough to enter my fragrance wardrobe. That changed when I was introduced to Lavande 31. I'm the first to admit I had some preconceived, albeit incorrect, notions. I thought: Lavender—it's heavily floral and stale, powdery and probably stagnant.
But upon spraying the Le Labo eau de parfum for the first time, I realized the brand was truly able to follow through on their promise to redefine the ingredient. While the floral hint still remains, it doesn't have the overwhelmingly heavy olfactory experience.
Instead, it feels fresher courtesy of bergamot's citrus effect and lighter with neroli's musky contrast in the mix. Don't let the idea of fresh lavender mislead you into thinking this fragrance is a summertime scent—it surprisingly feels warm and inviting. I wouldn't go so far as to say it's the scent reminiscent of being curled up by the fireplace in a snowstorm—it's more sitting-outside-in-a-garden-on-a-crisp-sunshine-filled-fall-day.
I found that two sprays on my wrists and one on my neck is plenty. The intensity grips instantly. While I found that my skin picked up more lavender notes throughout the day, the complexity and full-bodied nature of the fragrance hung on for hours. It's not the fragrance that will signal to a room full of people that I've entered the room—but in my experience, it's certainly one to provoke a compliment amongst those close enough to get a whiff. The common thread amongst comments: The fragrance is truly an unexpected take on traditional lavender.
Le Labo's Lavande 31 is fresh and youthful—unlike its star ingredient's reputation. So, while lavender might not normally infiltrate my tight fragrance edit, this particular take on the floral is the exception.
Celebrity news, beauty, fashion advice, and fascinating features, delivered straight to your inbox!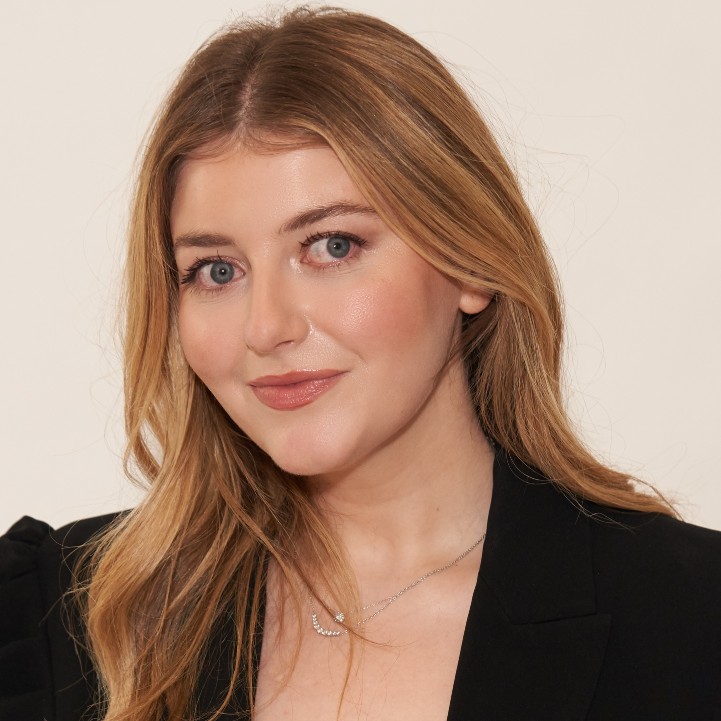 Samantha Holender is the Beauty Editor at Marie Claire, where she reports on the best new launches, dives into the science behind skincare, and keeps up with the latest trends in the beauty space. She has previously written for Us Weekly, Popsugar, Makeup.com, Skincare.com, and Philadelphia Wedding. Follow her on Instagram @samholender.