Jackie Aina on Her New Palette, Representation, and Social Media Boundaries
"Just because people have this perceived image of me doesn't mean I'm not human."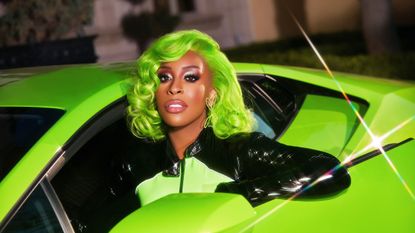 (Image credit: Anastasia Beverly Hills)
There are more than 23 million YouTube channels, yet on this overwhelmingly saturated platform, Jackie Aina has carved out a space for herself and her 2.9 million subscribers to feel seen. Add to that number, 1.1 million followers on Instagram and 480,000 followers on Twitter, and it's clear the 31-year-old Nigerian-American has influence. And it's her authenticity that keeps everyone coming back. Since Aina created her channel 11 years ago, she's been devoted to shining a light on the disparities black women have dealt with in the beauty industry. From speaking up about the industry's deeply-rooted lack of representation to offering solutions for uplifting marginalized communities, Aina boldly uses her platform as a force for good.
In the past, Aina has partnered with major brands, including Artist Couture, Too Faced, and Sigma Beauty to amplify her message. Today, eyeshadow lovers everywhere will be thrilled about her latest venture: the Jackie Aina Palette in collaboration with Anastasia Beverly Hills. It's a limited edition skew of 14 shades that work on all skin tones. Check out the shoppable link on Aina's Instagram for exclusive early access. On August 6, the palette will be available on AnastasiaBeverlyHills.com, and in retailers nationwide on August 15.
Ahead, Aina tells me why a versatile palette like this one is essential and gets real about representation and her 20-step skincare routine.
On Why She Designed this Palette
Jackie Aina Palette, $45
"Finding eyeshadows that aren't super ashy and don't disappear on my complexion has been difficult. I wanted to create a palette that I could wear every day that also has splotches of color. Some people aren't going to want to wear bold, bright colors every day, and that's okay. But with this palette, you have the option to switch colors up for special occasions. Before this, I'd always have to carry around a few shadows because not all of the shades worked on my skin tone.
Not all of these shades necessarily have to be used on the eyes. I use Soleil, which is a really light champagne color, as a highlighter. Edges would make a beautiful blush because it's a deep burnt orange."
On Partnering With Anastasia Beverly Hills
"I initially fell in love with Anastasia Beverly Hills Brow Wiz," Aina said when asked about which makeup products she keeps in rotation. "It sets the standard for top-tier brow products. The liquid highlighters are a game-changer, believe me—they are beautiful. They're thick, cream-based highlighters that are not too watery. I love to put them on my bare skin, mix with foundation, put that underneath powder highlighter, or on my eyes. Also the contour kits changed the game for contour palettes when they dropped. It was one of the first times I saw a face palette from a mainstream brand that actually works well for all complexions. I also reach for the Mahogany Bronzer the most, it's absolutely gorgeous."
Shop Some of Aina's All-Time Favorites
On Championing for Representation
"When you're coming up in the industry and trying to make a name for yourself, it's frowned upon to be too vocal about your frustrations with the lack of representation. It's attached to the Mad Black Woman stigma. At the same time, I felt like I was at the bottom of the totem pole in cosmetics, so why couldn't I talk about the things that frustrate me or I want to see change? There have been times during photoshoot when I wasn't allowed to say certain things. I used to feel like I couldn't freely express myself. But now I realize there's levels to it: You can't say too much too soon. It's like you have to spoon-feed your thoughts, and work your way up the ladder. Once I realized people come to me for my perspective, I knew that once I got to where I wanted to be professionally, I was going to be even more vocal because I could afford to. It's about finding a balance between calling out, creating awareness, and figuring out how to fix the problem. I've always wanted my content to be solution-oriented. My platform isn't used responsibly enough if I'm just venting about problems."
On Shade Expansion and What Comes Next
"Before using or promoting a brand, I ask a few questions: Is this brand pandering? Is this brand really being authentic and genuine? It's important to look at a brand's history and voice up until the time they decided to expand their shades. Lots of brands realize that being shade inclusive is something they can't ignore anymore. I hate to call this movement a "trend," which it shouldn't be because trends go away. It's never a bad thing to be more inclusive, because if anything it gives people more options to choose from, better visibility, and more opportunities. But phase two of the diversity movement is: Are you paying influencers their rate? Are you treating everyone you're working with fairly? Is your brand's marketing representative of the products you're creating? Do you collaborate with influencers of color and really put your money where your mouth is?"
On Brands That Have Been Diverse Since the Beginning
"Anastasia Beverly Hills has been leading the way for a while now. Way before the diversity wave, when the brand first launched, there was some criticism, but they quickly adjusted, re-assessed, and made the voice of everyone prevalent, and I really appreciate that. Too Faced hasn't always gotten the voice and messaging of the brand right, but they've consistently made it a point to cultivate important relationships with bloggers of color. Even though there was a time when they didn't have the most diverse products, my relationship with the brand has always been very genuine. NARS and Lancome have always been favorites; they were some of the first beauty brands I tried, and finally knew what it felt like to not look orange when I wear foundation. When I went to their counters at department stores, I didn't feel othered because they had products for me."
On the Challenges of Creating Content on an Ever-Changing Platform
"I hate to say it, but my biggest challenge has been staying relevant. YouTube is always evolving. I've been on the platform for 10 years, and it's completely different now. A lot of people struggle on social media with understanding what those standards are and evolving efficiently. At one point I had to ask myself: Now that you have this influence on what are you going to do with it? I've learned that it's important to find balance with content that makes you money and content you genuinely like. I know what kind of videos I can do to get views and go viral, but that's not my goal. My goal is for people to learn techniques to do makeup and share my perspective on things. Many of my followers live in predominately white neighborhoods, and watching my 20-minute videos give them an outsider's perspective. Creating a space for women that aren't used to being told they were beautiful for having dark skin is a priority for my channel. As long as this remains the focus of my content, creating will always be fulfilling for me."
On Using Social Media in a Healthy Way
"My rule is no social media for an hour every single day. Instead of waking up and logging on to Instagram, I check text messages and emails. I find that if I go straight to my timeline and scroll for 20 minutes, I'm exhausted by the time I get out of bed because it feels like I've already consumed a day's worth of stuff. It started to wear on my emotions. I actually feel like my best self when I take time off of social media. Social media is my job, and it's very easy to get caught up and have my morning ruined from something as simple as reading a mean comment. Lately, I've been getting better at being physically active so I can distract myself from those things."
On Dealing With the Downsides of Social Media Fame
"I'm a huge advocate for therapy, especially for YouTubers. I believe the two go hand-in-hand; you can't do one without the other. People say they're immune to everything that comes with being a person of influence—but you're not. You're stalling, deflecting, but that will not last. Just because people have this perceived image of me, doesn't mean I'm not human. Being a YouTuber is dehumanizing in a way. Being an influencer didn't stop my aunt from passing away two years ago. A therapist gives me healthy ways to cope with those things."
On Skincare as Self-Care
"My morning and evening 20-step skincare routine is my self-care. Washing my face and layering on product after product is something that I genuinely enjoy. I don't think I'll ever be able to sacrifice the 30 minutes it takes twice a day. It's my time to relax, reflect, and feel really good about myself. I pride myself in starting and ending my day that way."
Shop (Some of) Aina's 20-Step Skincare Routine
For more stories like this, including celebrity news, beauty and fashion advice, savvy political commentary, and fascinating features, sign up for the Marie Claire newsletter.
RELATED STORY
Celebrity news, beauty, fashion advice, and fascinating features, delivered straight to your inbox!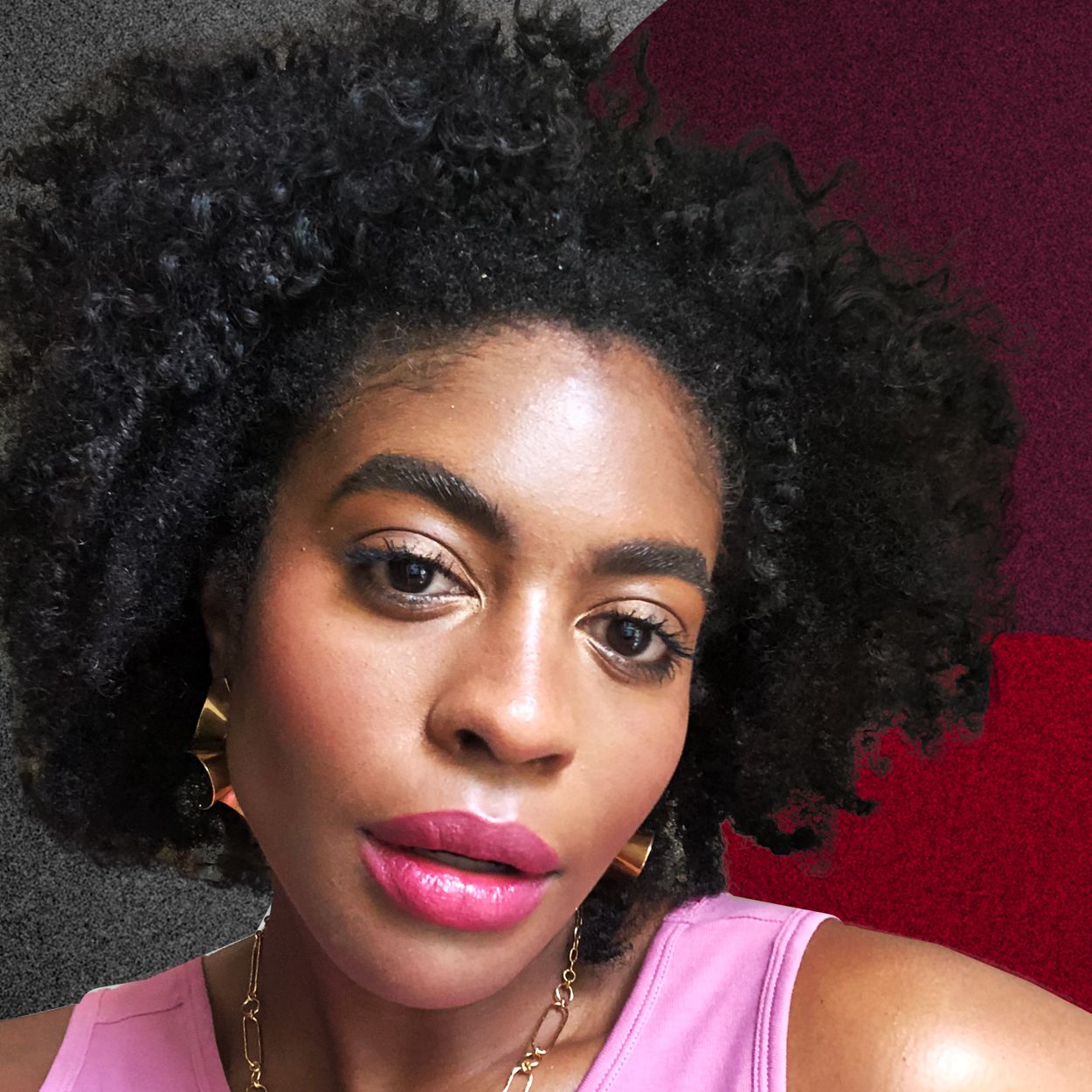 Maya Allen is the former Digital Beauty Editor at MarieClaire.com where she covered makeup, skincare, haircare, wellness, you name it! She has a 15-step skincare routine, owns over 200 red lipsticks, and enjoys testing the latest and greatest in beauty. On most weekends, you can find her at her happy place, which is her makeup vanity. There, she's usually blasting her speakers while singing along to lyrics at the top of her lungs, and making sure her highlighter is on point.