Lili Reinhart on Her Quarantine Beauty Routine and Regaining Skin Confidence
"I used to let a breakout debilitate me."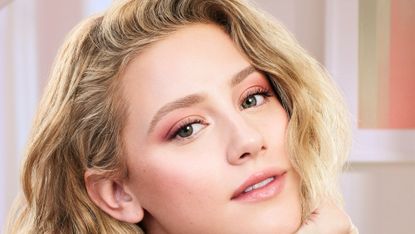 (Image credit: Courtesy of CoverGirl)
Marie Claire Newsletter
Celebrity news, beauty, fashion advice, and fascinating features, delivered straight to your inbox!
Thank you for signing up to Marie Claire. You will receive a verification email shortly.
There was a problem. Please refresh the page and try again.
Chances are, you've seen a pristinely done-up Lili Reinhart on Riverdale wearing her signature pink lipstick and watched her as the faux-lashed Annabelle in Hustlers rocking a smokey eye, but behind the scenes, the actress has a refreshingly real take on beauty.
Back in 2018, Reinhart posted an Instagram story that went viral, proudly putting her pimple cream on display in a makeup-free selfie with the caption: "Tinder profile: Hi I'm Lili. I'm 21, a Virgo, Cali-girl, and I have cystic acne. Hmu." She went on to share that she's had cystic acne since the age of 12, explaining that it's caused major self-esteem issues, affecting her professional and personal life. Now, as the face of CoverGirl's Clean Fresh Collection, she's letting her skin show.
Although the star has since improved her acne, she still remains open and honest about her relationship with her skin. Rather than using makeup as a tool to cover up, she's an advocate of embracing skin in whatever phase its in. "CoverGirl's always aligned with the message that beauty is not one-size-fits-all," the actress tells me over the phone. "You can do whatever makes you feel the most beautiful, and CoverGirl is supportive of any kind of makeup philosophy you have."
Her philosophy? Less is more, which is in line with her current quarantine beauty routine. Below, the actress shares her biggest brow mistake, love for accessible clean beauty, and why she stopped caring about what anyone thinks of her skin.
She's a no-makeup makeup kind of girl.
Personally, I love natural makeup. I like to let my skin show through my makeup and embrace it for what it is. I love seeing skin textures and acne, like when women post photos on Instagram of gorgeous eyeshadow looks and they have their acne on display. I think that's so beautiful and incredibly brave. I support the idea of showing your natural skin, scars and all.
She prefers concealer over foundation.
Lately, I haven't been wearing foundation at all, especially if I don't leave the house, so concealer has been a staple for me. The clean fresh hydrating concealer has become my #1, although I do still really love the Skin Milk. I tend to get pretty dry no matter what season or time of year, and the concealer is super hydrating, keeps my skin from flaking, and doesn't get cakey throughout the day. If I put on mascara, I'll use the clump crusher extensions mascara, which is the one in my makeup bag right now.
She has a really good brow hack for blondes.
I wish I could go back and tell my teenage self: Don't pluck the very front of your eyebrows, just let them grow! I don't even know what that area of your brow is called. When I was 16, I was guest-starring on a show and the makeup artist on set is the one who told me to let those brow hairs grow out. I listened to her and was like damn, what have I been doing my whole life. I have ashy blonde brows, so finding a pencil that doesn't come off as orange is difficult. The CG brow pencil when I'm filling in my brows is really great for an ashy blonde. I think it's the shade "cool blonde"—it's nice and doesn't come off as orange. It's a really nice neutral color for brows.
She's a beauty bargain shopper.
I don't like to spend $30 on a mascara. I look for a good deal when I can, especially if it's quality, which is why I love the accessibility of CoverGirl. The fact that CoverGirl has brought clean beauty to a point where it's accessible and affordable is pretty amazing, and hopefully it starts a chain reaction for other brands to do the same and follow suit. Clean beauty wasn't something I was super aware of until a few years ago. And I know that a lot of people are possibly naïve to what's actually in makeup. Now, everyone's paying attention to what they put on their face so they appreciate accessible brands like CoverGirl that are cruelty-free, clean, and vegan. Makeup is not just this superficial thing, it's very tied in with our self-esteem. Beauty is so important and because of that we need to make sure we are using quality products.
She's taken a more low-key approach to her skincare in quarantine.
It's interesting going from one extreme to another, like wearing makeup for 16 hours a day to wearing none at all. Once COVID happened, we had to stop production of Riverdale and I fled to LA. I definitely have not been wearing makeup on a daily basis and because of that, I've been having to remind myself to keep up with my skincare routine during quarantine. I cleanse twice a day, moisturize, and all of those good things, but I have to remember to mask and exfoliate. I'm usually such a skin mask fanatic, doing them every two or three days.
She learned to accept her acne, rather than feel ashamed of it.
Sometimes, skin struggles and breakouts are inevitable. So, instead of trying to control your skin it's more important to focus on your outlook. I used to let a breakout debilitate me. I wouldn't leave the house because I was so ashamed and would wear a baseball cap to cover my face if I did have to go somewhere. I would even avoid mirrors. It used to be really awful because my attitude about my skin was awful. What helped me is accepting my acne, rather than hiding it…or trying to do a bunch of laser treatments or really expensive microneedling treatments.
Something that's hard to accept but is true is: No one cares about your acne except for you. Meaning that, no one is negatively affected by your acne. You are the only one who feels self-conscious about it. Acne can bring out some kind of hyper-paranoia in us that makes us think that it's going to impact things around us. It's a hard pill to swallow, but nope, no one gives a crap about the pimple on your forehead. To let it stop you from going out and feeling happy is only hurting yourself. It's easier said than done and something that I still deal with, but reminding myself that acne is normal and natural and not negatively affecting everyone the way that we think about it in our own heads has helped.
Try One of Lili Reinhart's Favorites
•••
For more stories like this, including celebrity news, beauty and fashion advice, savvy political commentary, and fascinating features, sign up for the Marie Claire newsletter.
RELATED STORY
Celebrity news, beauty, fashion advice, and fascinating features, delivered straight to your inbox!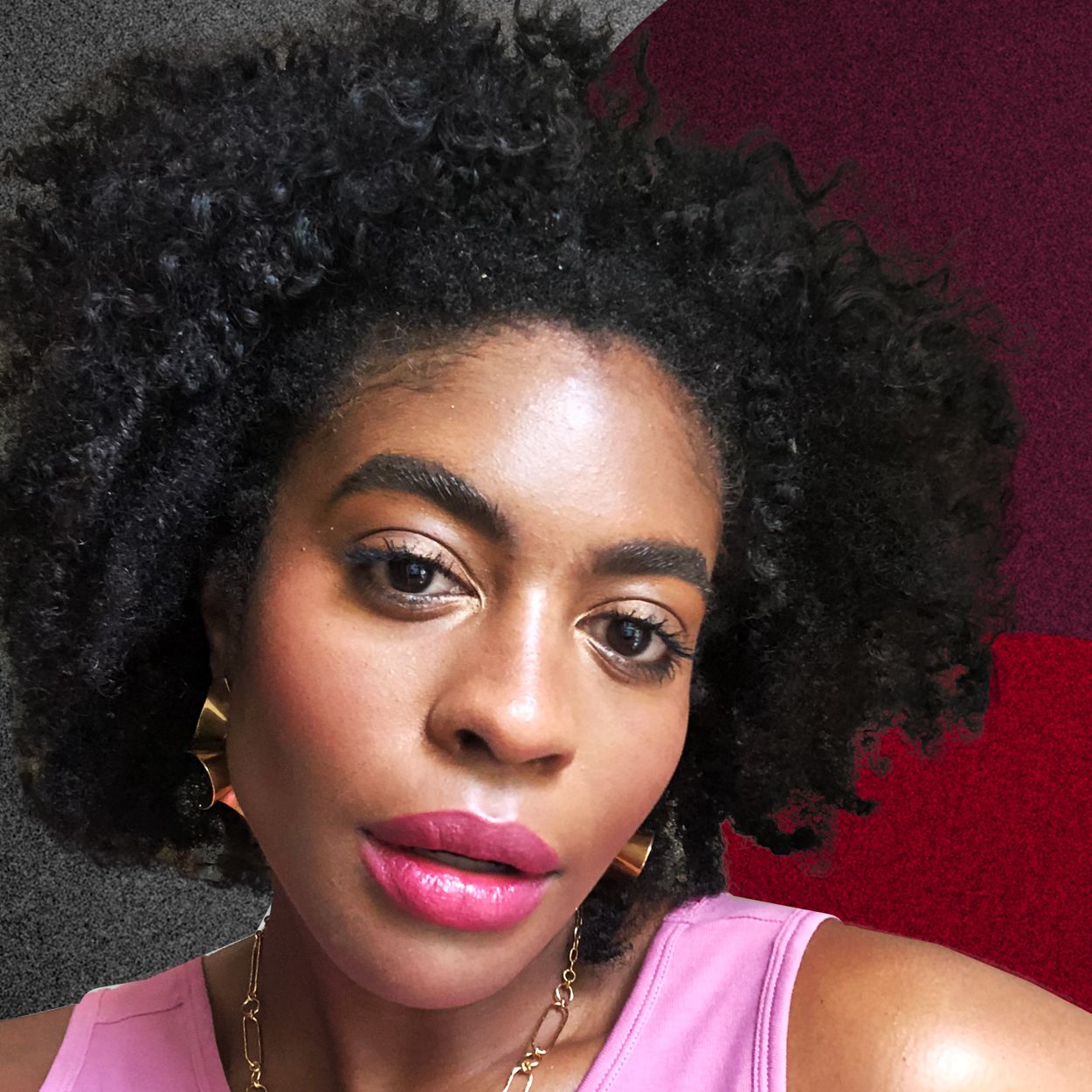 Maya Allen is the former Digital Beauty Editor at MarieClaire.com where she covered makeup, skincare, haircare, wellness, you name it! She has a 15-step skincare routine, owns over 200 red lipsticks, and enjoys testing the latest and greatest in beauty. On most weekends, you can find her at her happy place, which is her makeup vanity. There, she's usually blasting her speakers while singing along to lyrics at the top of her lungs, and making sure her highlighter is on point.