Ellen DeGeneres's Beauty Secrets
The new American Idol judge and self-proclaimed "out of the box" beauty Ellen DeGeneres offers some comic relief on looking good in the spotlight. Also, check out the tools she uses to get her laid back look.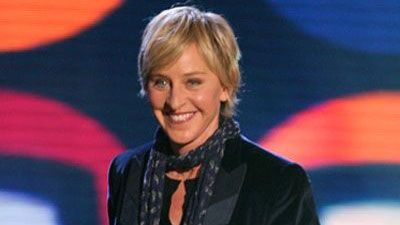 (Image credit: Jordan Strauss/WireImage.com)
Q: How important was your appearance growing up?

A: I wasn't one of the quote-unquote pretty girls that everybody paid attention to, so I focused on finding beauty in other ways to show who I was. Of course, when you're a kid, that doesn't feel good enough, but now it feels perfect.
Q: What was your first makeup experience?

A: I ate my mother's lipstick 'cause I thought it would taste like cherry — it was red, but it did not taste like cherry at all. And to this day, when I get lipstick on my teeth, I have that flashback.
Q: Who were your beauty heroines back then?

A: You know, Betty Rubble was supposedly the pretty, younger one, but I thought Wilma Flintstone was great.
Q: And now?

A: My wife, Portia — she inspires me. But I've finally gotten to that place where I don't want to be like anyone else.
Q: When did that change for you?

A: In the past seven years. When I came out [in 1997], it was the beginning of the process of realizing that I could be proud of myself in all aspects.
Q: Any advice for the American Idol contestants?

A: It's a very hard place to get to, but find who you are and embrace that.
Q: How did you feel when CoverGirl asked you to be a spokesmodel?

A: Excited. I thought, What an amazing company to think outside the box like that.
Q: What's your preshow routine?

A: Have you ever been in a fire station when the alarm goes off? When it's showtime, there are people who put on my shoes and my pants and my hair and my makeup.
Q: And off-camera?

A: I've never liked the painted-face look. When people see me without makeup, I look very similar to ... me.
Q: What beauty products can't you live without?

A: CoverGirl Simply Ageless. No, really — it looks like you don't have makeup on.
Q: As a woman on the go, what are your travel essentials?

A: Portia. She's tiny, so I can put her in a carry-on. Then I can have my assistant Craig with me — he's too big for the overhead.
Q: You love to dance. How do you stay fit?

A: ThighMaster. Actually, I work out three or four times a week — cardio and a little yoga, and I've been vegan for about a year-and-a-half. It's given me a lot more energy.
Q: What kind of role does your appearance play when you're performing?

A: I dress and wear makeup the way I feel like. As long as I'm comfortable in my own skin, I feel more confident, and I think confidence is beauty.
Marie Claire email subscribers get intel on fashion and beauty trends, hot-off-the-press celebrity news, and more. Sign up here.