Mad Men's Margret Opts For a Free Love Lifestyle, We Want Her Tousled Locks (Season 7, Ep. 4)
The #IJustWokeUpLikeThis look that makes the weekends all the more sweet.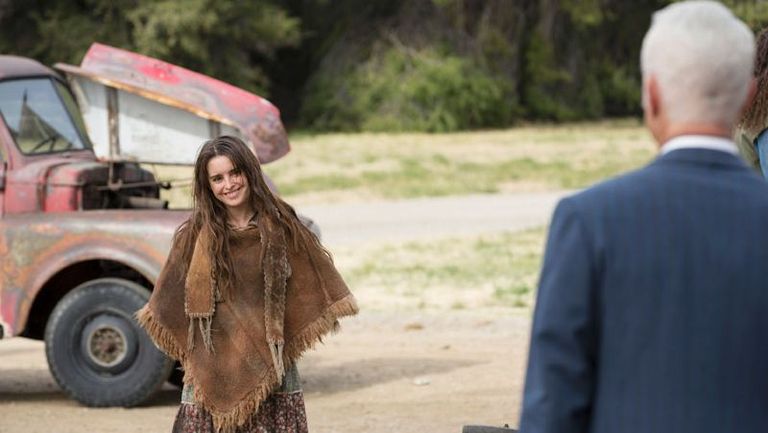 (Image credit: Archives)
This week we watched Roger Sterling's usually perfectly poised daughter ditch her given name, "Margaret" for a groovier version, "Marigold," and move upstate to a commune. Though she traded in her sleek bouffants for long, tousled waves, her hair is still as enviable as ever. Dare we say, the hippie-love-shack-look works for her.
Here's how you can achieve Margaret's long-hair-don't-care vibes:
Step 1: Start by towel drying your hair right out of the shower to give it some extra volume.
Step 2: Apply a dime-size drop of texture serum with flexible hold evenly throughout your hair.
Step 3: Next, flip your head over and scrunch until your heart's content!
Step 4: Let your hair air dry and you're good to go. We recommend Davines Invisible Serum because it adds the right amount of satiny, tousled texture to your bed head (and the packaging looks straight out of a Wes Anderson movie).
Check back in with us every week for our Mad Men beauty roundup and tips on how to get the look!
Catch Up On The Rest of Season 7:

Mad Men Beauty Recap: Peggy's Office-Friendly Look


Mad Men Beauty Recap: Sally's Bold Brows


Mad Men Beauty Recap: Betty's Pastel Makeup


Mad (Wo)Men's Office Style Decoded

Photo Credit: AMC/Davines