Editors handpick every product that we feature. We may earn commission from the links on this page.
These Eyeliner Trends Are High Drama
This spring, up your eyeliner game with new techniques that draw attention.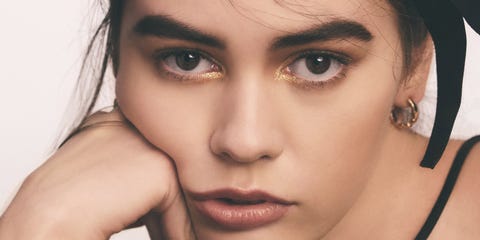 Whether you're into a feline flick, defined raccoon eyes, or just a delicate bit of definition around the lash line, admit it: You haven't changed your eyeliner look in half a decade, at least. Swap out that basic brown smudge for some bold colors that have never seen the inside of your makeup bag. Wield that black liquid liner like it's a sword and you're Mulan. With some bold products and ingenious techniques, you'll be the talk of every party (...and meeting ...and brunch).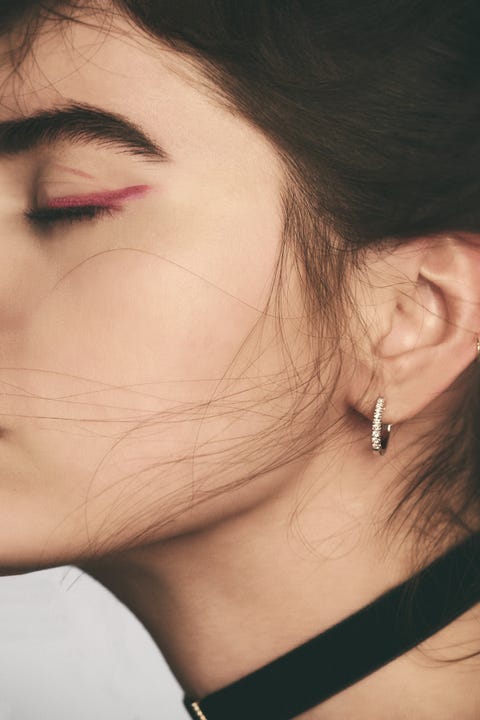 Rose Outlook
Crimson eye makeup used to be outré, but these days the shade is commonplace (read: boring) on eyes. Reignite the experimental nature of the hue by drawing multiple lines with berry-red pencil. Extra credit if the marks are off-kilter.
Get the Look
Highliner Matte Gel Eye Crayon in Fine(wine)
Marc Jacobs Beauty
net-a-porter.com
$26.00
A red blend is no longer just reserved for Bachelor nights—it's easy on the eyes, too. This Beaujolais-hued pencil glides on smoothly, but won't smudge once it's placed.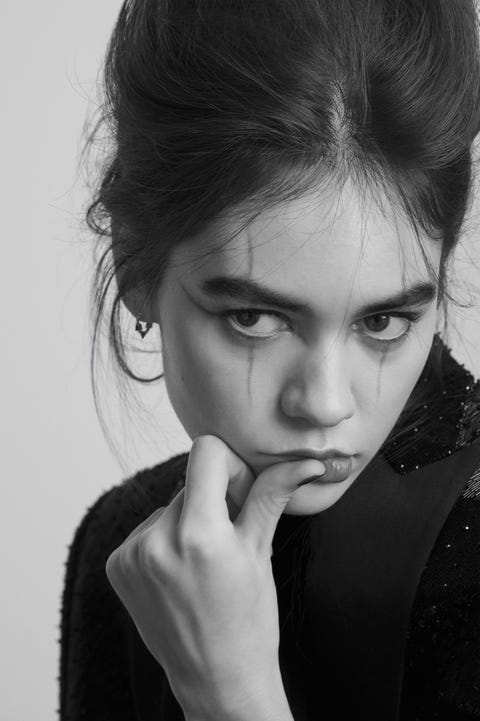 Cross Purpose
If liner is going to be your only makeup, you may as well go all out. Draw fine lines that radiate outward from your eyes horizontally and vertically. Use gray pencil rather than black; you're going for harlequin, not Goth.
Get the Look
Master Precise Skinny Gel Eyeliner Pencil in Refined Charcoal
Maybelline
walmart.com
$6.00
Charcoal is the new black, and this skinny twist-up option lets you stay in control of your out-of-the-box look.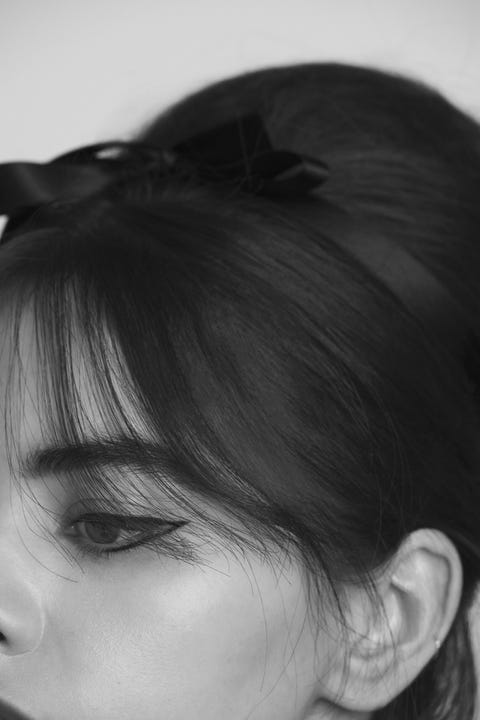 Empty Corners
This negative-space take on the cat eye refreshes a classic look. Using waterproof liquid liner, trace along your top lash line and outer two thirds of the bottom, extending the lines so they meet just beyond your outer corner. Don't be tempted to fill in the blanks.
Get the Look
Liquid Eyeliner Pen
Mary Kay
amazon.com
$12.00
A classic liquid liner pen is deft enough to execute a geometric wing.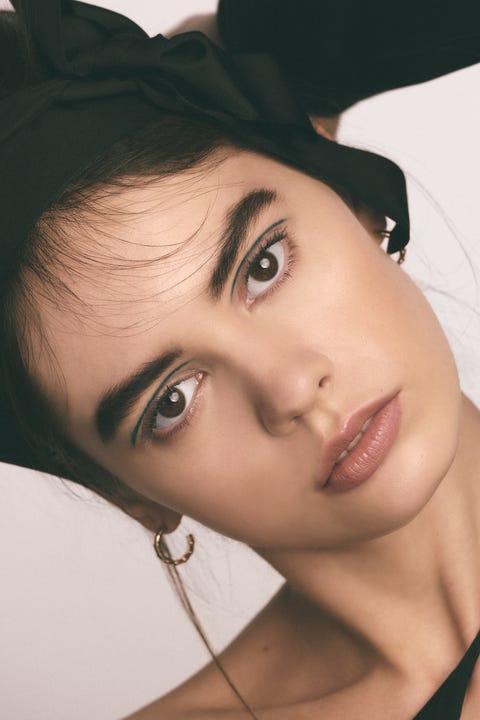 Float Convention
Move on from the tight-lined look of the past and try this trend that raises the bar. Use a navy pencil to draw arcs halfway between your lashes and brows. If your lids have creases, situate the lines above them so the makeup is visible when your eyes are open.
Get the Look
Colorslide in Adult Swim
Glossier Play
glossier.com
$15.00
Glossier's Colorslide eyeliners are easy to apply, and come in a variety of colors to suit any palette.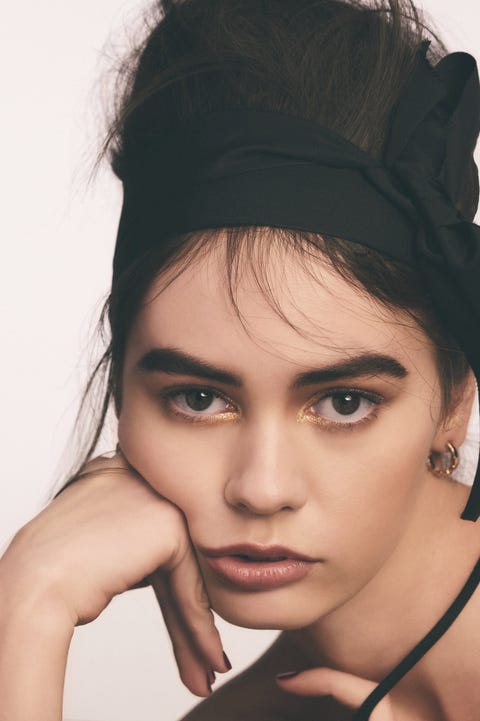 And Ore
Dabbing highlighter that matches your skin tone near tear ducts is a standard makeup-artist trick for brightening the eye area. So why not shake things up with gold? Smudge the shade on inner corners to up the shine factor.
Get the Look
Infallible Pro-Last Waterproof Pencil Eyeliner in Gold
Natural is out, royalty-worthy gold is in. This gilded eyeliner is packed with pigment, and would feel right at home at Versailles.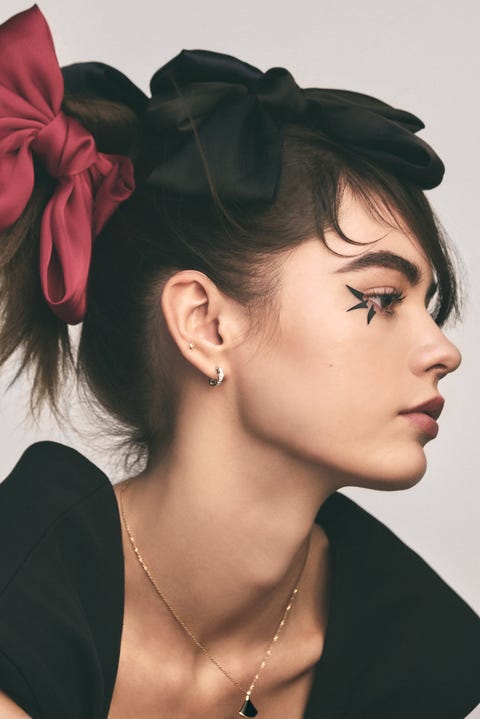 Making Points
You could use adhesive eyeliner (yes, it's a thing) as intended, but we have a better idea: Snip the stickers into triangular pieces and create abstract art. Think of it as an accessory, not makeup.
Get the Look
Eye Armor Kid with Liquid Eyeliner and Wingtip Stickers
Haus Laboratories
amazon.com
$20.00
I'd trust Lady Gaga with my life—and my face. Her makeup line brings the drama, including these eyeliner stickers that are almost too easy to apply.
•••
A version of this story appears in the March 2020 issue of Marie Claire.
This content is created and maintained by a third party, and imported onto this page to help users provide their email addresses. You may be able to find more information about this and similar content at piano.io