Editors handpick every product that we feature. We may earn commission from the links on this page.
The Only 6 Waterproof Eyeliners You'll Ever Need
Sweat-proof, smudge-proof, and tears-proof.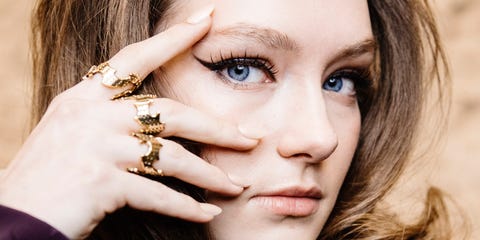 Before you yell at me for working out with makeup on, I know, I know, I shouldn't have. But I'm BUSY, okay, and usually am running—damn near breathless—to my evening Classpass sessions with seconds to spare before the doors close on me, because I'm a working woman. And my work, blessedly, is all about beauty. My desk might as well be a mini beauty closet. It's overflowing with beauty products I've filed under "need to try ASAP" and "need you next to me at all times." I always leave with a new product on my face.
Like this new Marc Jacobs Fineliner Ultra-Skinny Gel Eye Crayon Eyeliner. I met with the brand's Global Artistry Ambassador, Morgane Martini, to learn about spring launches, and she passed it along. I got back to my desk and excitedly swiped it on in under in a minute. I was floored at how easily it glided on my never-not-oily lids. And I'm obsessed with the way the sky-blue shade pops on my brown skin.
Fast-forward to my intense 60-minute Flywheel Sports class that I was running late for, per usual. With no time to take my makeup off, I sweated it out with this liner still on. I walked out of the class expecting it to be smeared, faded, and barely-there. To my surprise, the liner was still as vibrant as ever. And I have photographic proof. Below, you can find me in all my sweaty glory, with this liner on, that's still popping.
But the truth is, you can never have too many always-there, never-smears eyeliners. So I've included five more beauty editor–approved waterproof eyeliners at various textures and price points that will outlast anything. And no, not the waterproof formulas that suck the moisture from your lids and then require a sander to buff off, but silky, easy-to-wear formulas that feel like normal eyeliner, except, well, better.
Me Wearing My Favorite Liner Right After We Met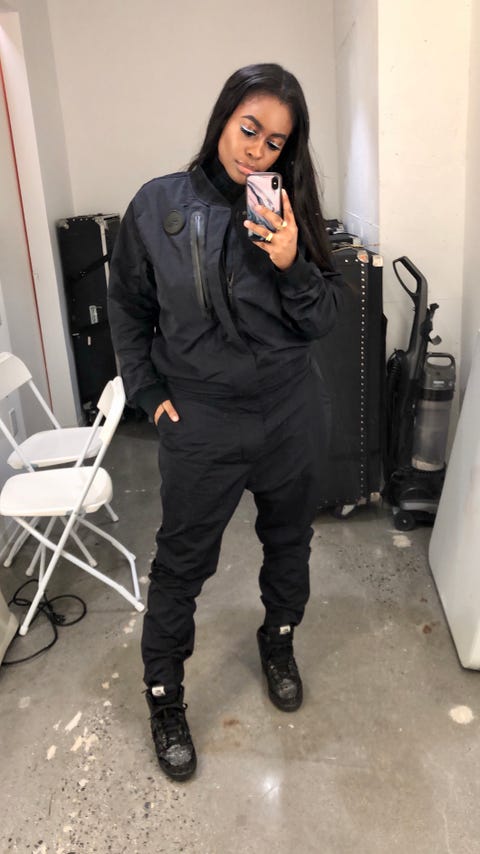 Mirror selfie coming at ya.
Me Post-Sweat Sesh in the SAME Eyeliner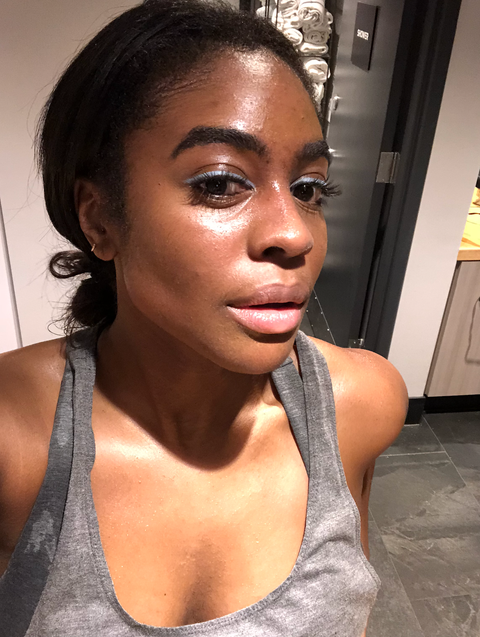 To reiterate: this was all in the same day. I mean...MAGIC.
Shop My New Favorite Eyeliner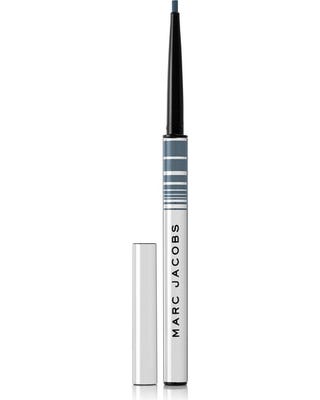 Marc Jacobs Fineliner Ultra-Skinny Gel Eye Crayon Eyeliner in Steel(etto), $25
We Also Love This Smudgy Gel Liner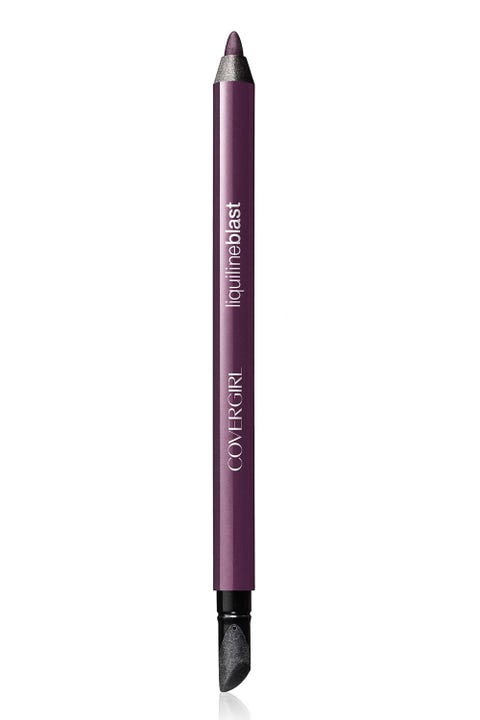 CoverGirl Liquiline Blast Eyeliner, $6
This drugstore favorite is a staple, thanks to its affordability and its ability to draw rich, smooth strokes with even the most unskilled of hands. Use the smudger on the other end to lightly smoke out your lines for a soft, hazy finish.
And This Magical Felt-Tip Liner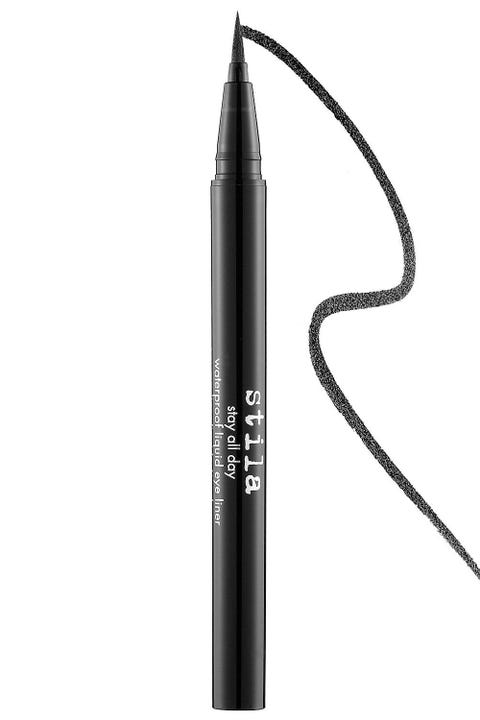 Stila All Day Waterproof Liquid Liner, $19
There's a reason this liner has 4,500 five-star reviews on Amazon (and in my heart): It's a goddamn work of eyeliner art. The felt tip is long and skinny, so you can easily fill in the gaps between your eyelashes, and the ultra-opaque formula never bleeds, smudges, or flakes.
Totally Recommend This Pigmented Gel Liner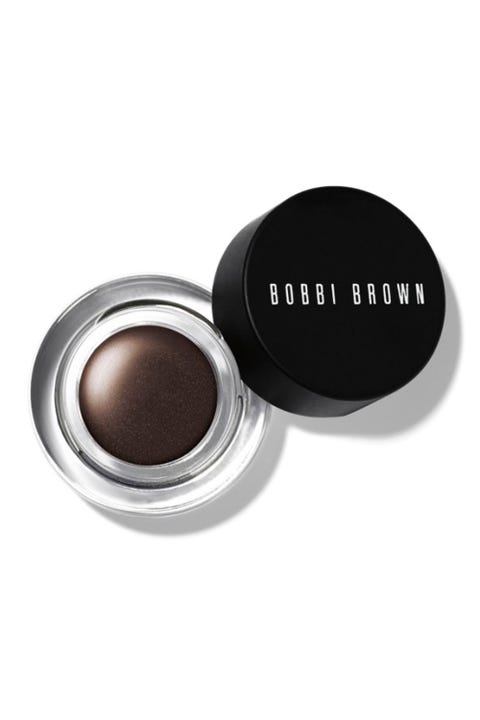 Bobbi Brown Long Wear Gel Eyeliner, $27
Yes, the whole pot-and-brush combo can feel like a feat reserved only for makeup artists and the Kardashians. But trust me when I say a brush is surprisingly easier to control than a stiff pencil tip if a minimal look is what you're going for. Plus, this formula is incredibly pigmented, meaning even the thinnest of lines will read like a statement.
And This Super-Smooth Liquid Liner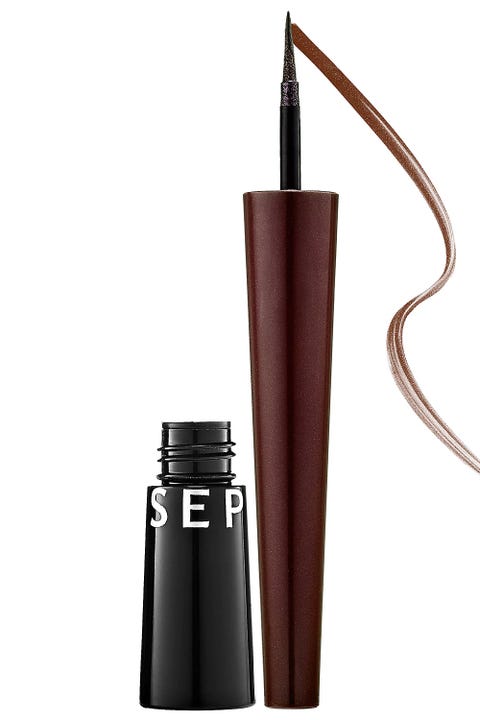 Sephora Collection Long-Lasting 12 HR Wear Eye Liner, $12
Most liquid-pot eyeliners are either too runny or too inconsistent, leading to weirdly uneven cat eyes that flake by noon. But this cult-favorite formula (which also comes in electric blue and purple) creates a perfectly smooth, semi-matte line that lasts—no touch-ups necessary.

And Definitely Try This Dual-Ended Combo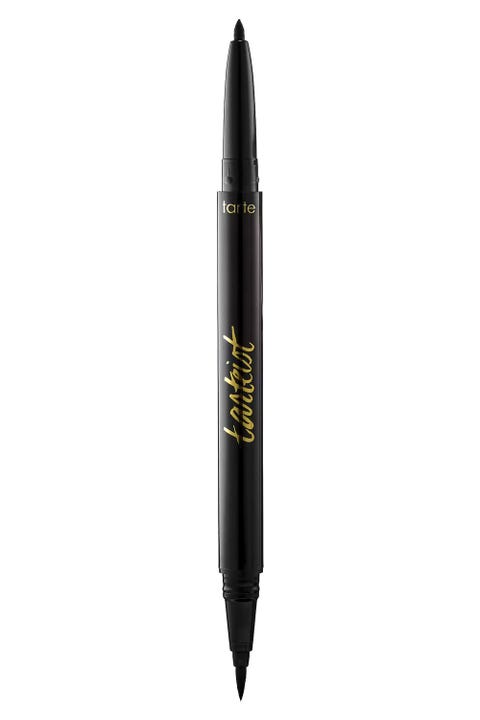 Tarte Tarteist Double Take Eyeliner, $24
Meet the best of both worlds: This dual-ended eyeliner has a clay-based pencil tip on one end for a smudgy, softer look, and a satin-finish felt tip on the other end for a cleaner, more precise finish. Regardless of the side you choose, you'll get budge-proof lines for 12 hours straight.
•••
For more stories like this, including celebrity news, beauty and fashion advice, savvy political commentary, and fascinating features, sign up for the Marie Claire newsletter.
This content is created and maintained by a third party, and imported onto this page to help users provide their email addresses. You may be able to find more information about this and similar content at piano.io