Editors handpick every product that we feature. We may earn commission from the links on this page.
The 12 Best Lengthening Mascaras for Your Longest Lashes Ever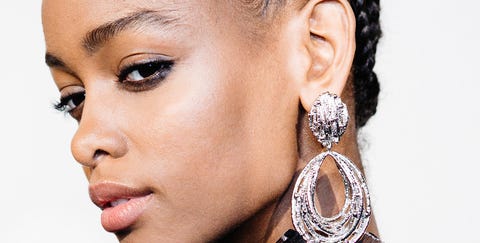 We're calling it: 2021 is all about the eyes. With masks covering up the parts of our face we usually use to flex our favorite products—dewy foundation for a a flawless complexion, pretty blush on your cheeks' apples, a sick red lipstick that doesn't budge—it's time to focus on what lies above your cheekbones. That means it's now all about strong brows and bold, big, fluttery eyelashes. But when it comes to making your lashes stand out, the solution isn't one-size-fits-all. Different eye shapes and lash situations require different techniques (those of you with hooded lids know exactly what I'm talking about), which is why we're here to steer you in the right direction. Volume always makes eyes pop, and a nice curl can open up the gaze and enhance your makeup—but if there's one thing everyone can use more of when it comes to their lashes, it's length. The illusion of longer lashes can complement a dramatic smokey eye or amp up an otherwise simple makeup look. And for those who worship at the alter of eyelash extensions and can't keep up their routine through the pandemic, a new lengthening formula that helps fake faux lashes can make you feel like your old, extended self again. Here, the cult classic lengthening mascaras and brand-new releases we can't get enough of.
This content is created and maintained by a third party, and imported onto this page to help users provide their email addresses. You may be able to find more information about this and similar content at piano.io