The 19 Best Lengthening Mascaras for Sky-High Lashes
For next-level long lashes that will have everyone asking, "Are those real?", try one of these editor-approved lengthening mascaras.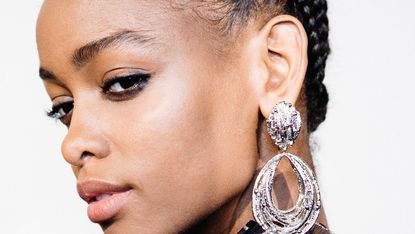 (Image credit: Rosdiana Ciaravolo)
With masks sticking around for the foreseeable future, we're laser-focused on keeping our eye makeup game sharp. If we're covering up the parts of our face we usually use to flex our favorite products—dewy foundation for a a flawless complexion, pretty blush on your cheeks' apples, a sick red lipstick that doesn't budge—it's still vital to play up what lies above our cheekbones. That means it's all about strong brows and the kind of bold, big, fluttery eyelashes that can only be created by one of the best mascaras.
But when it comes to making your lashes stand out, the solution isn't one-size-fits-all. Different eye shapes and lash situations require different techniques (those of you with hooded lids know exactly what I'm talking about), which is why we're here to steer you in the right direction. Volume always makes eyes pop, and a nice curl can open up the gaze and enhance your makeup—but if there's one thing everyone can use more of when it comes to their lashes, it's length. The illusion of longer lashes can complement a dramatic smokey eye or amp up an otherwise simple makeup look. And for those who worship at the alter of eyelash extensions and can't keep up their routine through the pandemic, a new lengthening formula that helps fake faux lashes can make you feel like your old, extended self again. Here, the cult classic lengthening mascaras and brand-new releases we can't get enough of.