The 8 Best Lip Scrubs for Smooth, Luscious Lips
And no, you can't eat them (all).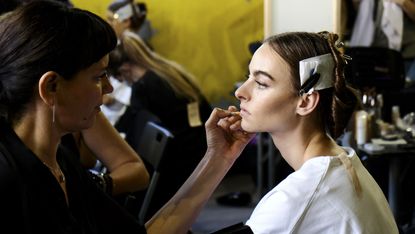 (Image credit: Getty Images)
We should address the elephant in the room: Lip scrubs smell way too good for something we're not "supposed" to eat. If we aren't supposed to take a quick taste, then why make it smell so good, like bubblegum and cherries? Hmm? Explain it to me! Anyways, I digress. If you have never experienced the joy and satisfaction that is using a lip scrub, then you're missing out, my friend. TikTok is constantly influencing us to buy products that its users swear by, and a number of TikTok-ers have been sharing their favorite lip scrubs of late—from the iconic Dior sugar scrub to the affordable e.l.f. lip scrub.
It's getting colder, and the drying effects of masks (opens in new tab)have sparked a rise in chapped lips—so a weekly lip scrub is a must to keep your lips from getting cracked and peeling. We've put together the best TikTok-approved lip scrubs that you'll begin to hoard, just like you do your favorite lip balms. (opens in new tab) Just a final reminder: No matter how good it smells, wipe off the lip scrub after you've fully exfoliated—those are the rules. However, we won't know if you (occasionally) don't follow them.
Alexis Gaskin is a Freelance Beauty Writer for Marie Claire who can often be found painting her nails to match every outfit. She covers beauty, skincare, and fat fashion and will get distracted by any and all Halsey-related content or anything glittery.